Our Attorneys & Staff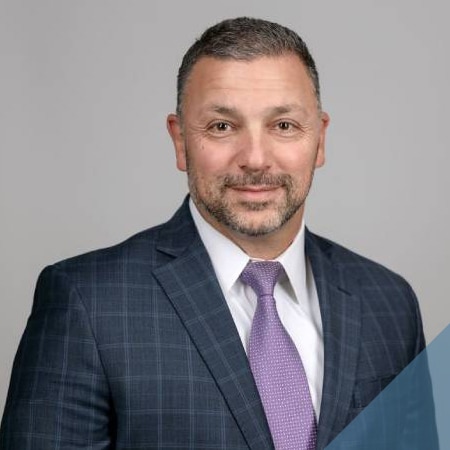 Practice Areas
Catastrophic Personal Injury
Automobile
Motorcycle And Truck Collisions
Medical Malpractice
Wrongful Death
Brain And Spinal Cord Injuries
Premises Liability
Sexual Assault Cases
Products Liability
Workers' Compensation
Memberships
Board Certified Civil Trial Advocate, National Board Of Trial Advocacy, January 2004; Re-Certified 2009, 2014 And 2019
Board Certified Civil Pre-Trial Advocate, National Board Of Trial Advocacy, January 2012; Re-Certified 2017
American Board Of Trial Advocates, Associate Member, 2018 – Present
Connecticut Trial Lawyers Association, Immediate Past-President, 2022-2023
Connecticut Trial Lawyers Association, President, 2021-2022
Connecticut Trial Lawyers Association, President-Elect, 2020-2021
Connecticut Trial Lawyers Association, Vice-President, 2019-2020
Connecticut Trial Lawyers Association, Treasurer, 2018-2019
Connecticut Trial Lawyers Association, Secretary, 2017-2018
Connecticut Trial Lawyers Association, Parliamentarian, 2016-2017
Connecticut Trial Lawyers Association, Executive Committee, 2016 – Present
Connecticut Trial Lawyers Association, Board Of Governors, 2004 – Present
Connecticut Trial Lawyers Association, Continuing Legal Education Committee, 2002 – Present
Connecticut Trial Lawyers Association, Public Relations Task Force, 2005 – Present
Connecticut Trial Lawyers Association, Membership Committee (Chairman – 2009 – 2016)
Connecticut Trial Lawyers Association, Member, 1992 – Present
Connecticut Trial Lawyers Foundation (Formerly Connecticut Justice Foundation), Treasurer, 2015 – Present
American Association For Justice, Sustaining Member, 2006 – Present
American Association For Justice, Member, 1992 – 2005
Association Of Plaintiff Interstate Trucking Lawyers Of America, National Advisory Board Member, 2009 – 2011
The American Trial Lawyers Association (Now The National Trial Lawyers Association), Top 100 Trial Lawyer
Fairfield County Bar Association, Civil Litigation Committee, 2008 – 2015
Fairfield County Bar Association, Board Of Directors, 2009 – 2013
Fairfield County Bar Association, Member, 1992 – Present
Connecticut Bar Association, Member, 1992 – Present
The National Academy Of Motorcycle Injury Lawyers
Anastasios T. Savvaides
Attorney
Practice Areas
Catastrophic Personal Injury
Automobile
Motorcycle And Truck Collisions
Medical Malpractice
Wrongful Death
Brain And Spinal Cord Injuries
Premises Liability
Sexual Assault Cases
Products Liability
Workers' Compensation
Memberships
Board Certified Civil Trial Advocate, National Board Of Trial Advocacy, January 2004; Re-Certified 2009, 2014 And 2019
Board Certified Civil Pre-Trial Advocate, National Board Of Trial Advocacy, January 2012; Re-Certified 2017
American Board Of Trial Advocates, Associate Member, 2018 – Present
Connecticut Trial Lawyers Association, Immediate Past-President, 2022-2023
Connecticut Trial Lawyers Association, President, 2021-2022
Connecticut Trial Lawyers Association, President-Elect, 2020-2021
Connecticut Trial Lawyers Association, Vice-President, 2019-2020
Connecticut Trial Lawyers Association, Treasurer, 2018-2019
Connecticut Trial Lawyers Association, Secretary, 2017-2018
Connecticut Trial Lawyers Association, Parliamentarian, 2016-2017
Connecticut Trial Lawyers Association, Executive Committee, 2016 – Present
Connecticut Trial Lawyers Association, Board Of Governors, 2004 – Present
Connecticut Trial Lawyers Association, Continuing Legal Education Committee, 2002 – Present
Connecticut Trial Lawyers Association, Public Relations Task Force, 2005 – Present
Connecticut Trial Lawyers Association, Membership Committee (Chairman – 2009 – 2016)
Connecticut Trial Lawyers Association, Member, 1992 – Present
Connecticut Trial Lawyers Foundation (Formerly Connecticut Justice Foundation), Treasurer, 2015 – Present
American Association For Justice, Sustaining Member, 2006 – Present
American Association For Justice, Member, 1992 – 2005
Association Of Plaintiff Interstate Trucking Lawyers Of America, National Advisory Board Member, 2009 – 2011
The American Trial Lawyers Association (Now The National Trial Lawyers Association), Top 100 Trial Lawyer
Fairfield County Bar Association, Civil Litigation Committee, 2008 – 2015
Fairfield County Bar Association, Board Of Directors, 2009 – 2013
Fairfield County Bar Association, Member, 1992 – Present
Connecticut Bar Association, Member, 1992 – Present
The National Academy Of Motorcycle Injury Lawyers
About Anastasios
Anastasios T. Savvaides (Andy) is primarily involved in handling life-altering and catastrophic personal injury claims as a result of motor vehicle, motorcycle and truck or tractor-trailer collisions; medical malpractice; products liability; premises liability; sexual assault; wrongful death; and brain and spinal cord injury cases. Andy graduated from Hartwick College, cum laude, in 1989 where he was an Oyaron Scholar. He went on to earn a law degree from Suffolk University School of Law in Boston in 1992. Dedicated and hardworking, Andy made the Dean's List and worked as a law clerk at Liberty Mutual Insurance Company's Home Office Legal Department while he attended law school. He was admitted to the Connecticut Bar in 1992 and the New York Bar and the Federal District Court for the District of Connecticut in 1993.
Experienced Personal Injury Attorney
Upon graduating from law school, Andy worked briefly as an assistant clerk for the Connecticut Judicial Department. He then decided to pursue the general practice of law and began working as an attorney with the firm of Reid, Cafero & Corsello in Norwalk, Connecticut.
In 1995, he accepted a position as a trial attorney with Allstate Insurance Company. His work with Allstate was focused on defending personal injury claims on behalf of Allstate and its policyholders. While there, he completed an in-house trial advocacy program offered by the National Institute for Trial Advocacy. He also tried numerous civil jury cases to verdict and was promoted to senior trial attorney in 1998. In 1999, he became an associate and eventually partner with the firm Casper & deToledo, LLC, in Stamford, Connecticut, where he began representing plaintiffs – injury victims, rather than the insurance companies.
In August 2008, Andy was presented with the opportunity to join Tooher & Wocl, LLC, (now Wocl Leydon Personal Injury Attorneys) as a partner. Knowing the outstanding reputation of the firm and his desire to help those who have been injured by the negligence, recklessness, or intentionally harmful conduct of others, he knew it was the perfect fit.
Since that time, Andy's practice has been focused solely on personal injury. He represents clients from all walks of life in their battles against the large insurance companies that try to take advantage of those who have been injured through the negligence of others. He believes that everyone deserves that protection, and he knows that he and the family at Wocl Leydon have the knowledge and compassion to give them the best.
"I enjoy what I do as a personal injury trial lawyer because I/we can help people by holding those individuals who cause them harm accountable for their actions, and in doing so I/we try to make the world we live in a safer place for everyone."
Andy said. "I just happen to be fortunate enough to do it in a place and alongside a group of people I know to be the best in their field and who hold the same values about our clients that I do."
Earned High Respect among Peers
Over the course of his exemplary legal career, Andy has accomplished many outstanding achievements and received much recognition from his peers in the legal community. He completed the certification process to be board-certified as a Civil Trial Advocate by the National Board of Trial Advocacy in 2004. He was recertified in 2009 and again in 2014.  He was also certified as a Civil Pre-Trial Advocate by the National Board of Trial Advocacy in 2012 and re-certified in 2017. Both of these certifications mean a great deal to him as they are extremely difficult to attain and are seen in high regard by all members of the legal community.  Andy has also been board-certified as a Civil Trial Advocate by the National Board of Trial Advocacy in 2004, and re-certified in 2009, 2014, and 2019.
Since 2007, he has been nominated and recognized in "Connecticut Magazine" as a Connecticut Super Lawyer and he has been similarly nominated and recognized by "Law & Politics" Magazine as a New England Super Lawyer. He is an associate-ranked member of the American Board of Trial Advocates (ABOTA) and sees this as quite an honor due to the stature of the organization and the rarity of the recognition. In addition, he has been listed as one of the Top 100 Trial Lawyers in the State of Connecticut by The National Trial Lawyers Association (formerly The ATLA).
Andy serves as Immediate Past-President (2022-2023) of the Connecticut Trial Lawyers Association (CTLA), he also served as CTLA's President (2021-2022), having previously served as president-elect (2020-2021), vice-president (2020), treasurer (2019), secretary (2018), and parliamentarian (2017). He has been a member of CTLA's Board of Governors since 2004. He continues to serve on CTLA's Continuing Legal Education Committee, Executive Committee, and Communications Committee. He was previously Chairman of CTLA's Membership Committee. He also spoke at CTLA's CLE seminar Lollapalooza on December 1, 2022, on "Proving your damages in an auto crash case".
Andy is also a Leaders Forum Member of the American Association for Justice. He is a member of AAJ's Traumatic Brain Injury Litigation Group; Interstate Trucking Litigation Group; and Motor Vehicle Collision, Highway, and Premises Liability Section. He has also served on the National Advisory Board of the Association of Plaintiff Interstate Trucking Lawyers of America from 2009-2011.
He is a member of the Connecticut Bar Association and the Fairfield County Bar Association (FCBA). He previously served as co-chair of the FCBA's Civil Litigation Committee. And from 2009-2013, he was a member of the FCBA's Board of Directors.
Andy has chaired and lectured annually at numerous trial practice seminars for the Connecticut Trial Lawyers Association, the Fairfield County Bar Association, and the National Business Institute. He also devotes his time to serving as an attorney trial referee, arbitrator, and special master for the Connecticut Judicial Department in the Stamford Superior Court.
An Ardent Family Man
In his time away from the legal community and the Wocl Leydon family, Andy enjoys spending time with his own large family. He and his wife, Kim, stay very busy with their five children, who are all very busy and active in life, school, and sports. Andy has been and continues to be very involved in all of his children's lives, sports, and activities.
In addition, Andy stays very active in playing his own sports. Although he enjoys all sports, his favorites are soccer and hockey since he played both in college and afterward. Few people know that Andy was a Division 1 soccer player in college, and he continues to play on an organized team today.  He has also started CrossFit training recently at a local CrossFit gym in Norwalk.
At the end of the day, what gives Andy the most pride is seeing the relief and joy on the faces of his clients when they know that their lives can get back on track and finally know that things will get better due to his efforts. Working with the close "family" team at Wocl Leydon Personal Injury Attorneys makes his job better and easier because he knows that they are standing beside him and will bring all of the resources they have to help him win.