Zantac Lawsuit Attorneys in Connecticut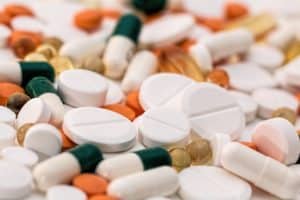 Have you taken the anti-heartburn drug Zantac? Did you develop cancer, potentially as a result? A Connecticut Zantac Lawsuit Lawyer of Wocl Leydon, Personal Injury Attorneys, represents clients who've been hurt due to the negligence of drug manufacturers. We want to hear from you.
Zantac Is the most recent drug to be recalled and pulled from pharmacy shelves over concerns that the drug may contain too high concentrations of a probable cancer-causing chemical called N-nitrosodimethylamine (NDMA). Zantac is a brand name for a common medication known by its generic name as ranitidine (also called ranitidine hydrochloride).
Zantac was widely available for purchase over the counter by consumers looking to ease their heartburn, indigestion, and acid reflux symptoms. Higher-strength doses of Zantac, available by prescription only, are prescribed by doctors to treat conditions caused by too much acid in the stomach, such as peptic ulcers and GERD (gastroesophageal reflux disease).
Zantac was first created in the late 1970s by a medicinal chemist working for the pharmaceutical company Glaxo. By 1988, Zantac had become the world's best-selling drug, topping over $1 billion in annual sales.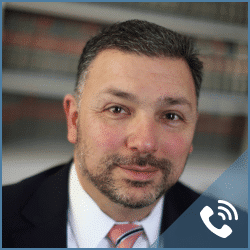 Get Your FREE Case Review,
In Person or Virtually Online
Glaxo's patent for Zantac in the U.S. expired in 1997, clearing the way for other drug companies to manufacture and market generic alternatives. Some of these generic alternatives have been sold as tablets, capsules, and syrups under the names Ranitidine, Ranitidine Hydrochloride, Wal-Zan, and others.
Do you believe that your cancer diagnosis is a result of taking Zantac? You could be owed compensation from the drugmaker. Contact Wocl Leydon to discuss your rights and legal options.
Zantac Claimant Criteria
Did you take Zantac, ranitidine, or another generic form of this medication for at least 3 years and experience one or more of the following side effects/injuries:
Bladder Cancer

Esophageal Cancer

Gastric Cancer

Liver Cancer

Pancreatic Cancer
Note: You must have not been diagnosed with the same cancer prior to taking Zantac.
Does Zantac Cause Cancer?
Zantac and its generic versions contain a chemical substance which is known as N-nitrosodimethylamine or NDMA. NDMA is a known environmental contaminant. It is found in water and foods, including cured meats, dairy products such as nonfat dried milk, dried buttermilk, and some fruits and vegetables.
NDMA is classified as a probable human carcinogen by the International Agency for Research on Cancer. Virtually all U.S. health, safety, and environmental organizations and agencies recognize NDMA to be carcinogenic (cancer-causing). However, its regulation widely varies between federal and state agencies. For example, the U.S. Environmental Protection Agency has not established a federal maximum contaminant level (MCL) for the presence of NDMA in drinking water. In contrast, Massachusetts has set a regulatory limit of 1 x 10-5 milligrams per liter (mg/L) in drinking water.
The presence of NDMA in over-the-counter and prescription medications is not new. NDMA is the active ingredient in Zantac and in generic versions of ranitidine. What is new is that higher-than-normal levels of NDMA have been discovered in these drugs. These higher levels have led the FDA and drug manufacturers to describe these higher levels as an impurity.
The FDA approved NDMA for use as the active ingredient in Zantac, but only below the acceptable daily intake (ADI) level of 96 nanograms per day or 0.32 parts per million (ppm). This amount of NDMA is the maximum amount that can be ingested daily over a lifetime with no appreciable health risk.
In 2019, random samples of Zantac and its generic versions from many different manufacturers were found to contain NDMA at levels higher than the ADI level. This finding led the FDA to alert patients and healthcare professionals. In addition, the FDA encouraged drug manufacturers to test their products and voluntarily recall any products with NDMA levels above the ADI.
Injuries That Result from Using Zantac
There are two ways injuries may result from using Zantac. The first way is that you may have experienced a serious side effect. Patient package inserts (PPI) are a type of labeling that is part of FDA-approved prescription drug labeling.
The PPI for Zantac contains many possible side effects associated with the following bodily parts/systems:
Headaches, sometimes severe
Central nervous system
Cardiovascular
Gastrointestinal
Hepatic (liver)
Musculoskeletal
Hematologic
Endocrine
Integumentary (skin, hair, nails, and exocrine glands)
Hypersensitivity reactions (bronchospasm, fever, rash, eosinophilia), anaphylaxis, angioneurotic edema, and small increases in serum creatinine
Birth Defects
The second way you may have experienced an injury resulting from the use of Zantac is that you may have developed cancer.
Not long before higher-than-expected levels of NDMA were discovered in Zantac, a very similar discovery was made for medications like Valsartan which is used to treat high blood pressure and heart failure. For these medications, the FDA estimated that if "8,000 people took the highest valsartan dose (320 mg) containing NDMA from the recalled batches daily for four years, there may be one additional case of cancer over the lifetimes of the 8,000 people."
Drug manufacturers and the FDA are working with researchers to be able to pinpoint what types of cancer are linked to NDMA, so patients who have been taking Zantac can have more meaningful conversations with their doctors.
No one should be exposed to defective drugs and products. When it happens, patients whose health has been negatively impacted deserve fair compensation. But, it is unlikely that you'll be able to recover what you're owed without effective legal help. If you live in Connecticut, you need knowledgeable and experienced product liability lawyers on your side. You can find these attorneys at Wocl Leydon Personal Injury Attorneys.
How Can Our Connecticut Unsafe Drug Lawyers Help You?
Every unsafe drug case is complicated, but knowledgeable and experienced product liability lawyers can handle all aspects of the process, from the investigation, evidence preservation, expert review, legal filings, negotiations, and possible court appearances.
Here is just some of what Wocl Leydon can do for you:
Listen to your situation, document, and detail how long you were on the medication, what dose you were taking, where you purchased the drug, and more.
Collect any evidence, including medical records, reports of similar problems with the product, recalls, and other crucial evidence, such as leftover or unused medication.
Evaluate your medical situation.
Determine the total amount of your losses.
Calculate how your injuries have harmed you and create a claim for compensation.
Consult outside experts.
Conduct settlement negotiations or represent you in court.
Whatever you need, Wocl Leydon attorneys are prepared to craft legal arguments, develop a solid strategy, and zealously represent you throughout the process.
How to File a Zantac Lawsuit
The medical product liability attorneys at Wocl Leydon can help you determine how and whether to file a Zantac claim against the pharmaceutical manufacturer of Zantac or the generic ranitidine. You must have experienced serious side effects or health problems and, a precise medical diagnosis will be needed to prove you are entitled to financial compensation.
Contact Wocl Leydon Today for a Free Consultation about Your Zantac Case
If you believe you are suffering from serious complications and side effects associated with Zantac, first see your doctor. Then, call our Zantac lawsuit lawyer to arrange a free, no-obligation, and completely confidential consultation.
Our compassionate team of experienced medical product liability attorneys is ready to work with your doctors to collect vital evidence to get you the compensation you deserve for the suffering you experienced from this dangerous drug.