Defective Medical Device Attorney in Connecticut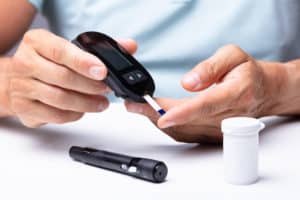 Medical devices are meant to make our lives better, but when these devices are defective, they can cause tragic and painful injuries and long-term conditions. All too often, people come out of surgeries that they thought would help improve their quality of life, only to find that the treatment has caused harm that's much worse than their original injury or condition. 
If you've been hurt by a defective medical device, you might be entitled to significant compensation for your injuries. The negligent manufacturers and producers of these defective devices must be held accountable for the agony they cause, and Wocl Leydon is here to help.
Our respected defective medical device attorneys have been recognized by prominent publications like the Million Dollar Advocates Forum and Super Lawyers for their superior legal skills and commitment to providing stellar customer service. As our high-value case results and testimonials from past clients show, we're dedicated to helping clients across Connecticut seek the maximum compensation they're owed, while also giving them the personalized attention they deserve.
At Wocl Leydon Personal Injury Attorneys, we take the time to get to know each client's personal story and work to protect them as if they were our own family. You can trust that we'll listen to your concerns, patiently explain your legal options, update you regularly on your case status, and help answer any questions you might have about your case. 
If you believe you might have a defective medical device claim, contact today Wocl Leydon for your free and confidential case evaluation.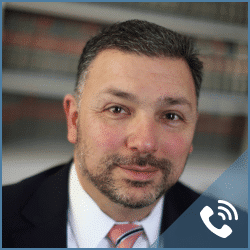 Get Your FREE Case Review,
In Person or Virtually Online
Common Types of Defective Medical Devices
Some of the most common types of defective medical devices include:
Hip implants
Cardiac pacemakers and implanted defibrillators
IVC blood clot filters
Insulin pumps
Cardiac stents
Pain pumps
Hernia mesh implants
Lead wires for cardiac devices
Knee and other orthopedic implants
Sedation systems
Heart valves
Contact lenses
Wheelchairs
Surgical devices like stone catchers and stomach staples
Contraceptive devices
Breast implants and other cosmetic implants
Transvaginal mesh
Cochlear ear implants
Fluid transfer systems
Surgical robot errors and other faulty surgical equipment
Hearing aids
Containers for sterile saline or water for inhalation
Prosthetics
Injuries Caused by Defective Medical Devices
Defective medical devices typically not only fail to treat the original condition, but they also often cause additional injuries, conditions, and harm. Injuries caused by defective medical devices might result in life-long issues and require prolonged hospitalization or further medical treatments or surgeries. 
Some examples of injuries caused by these faulty devices include:
Infections
Organ loss or damage
Birth defects
Allergic reactions
Infertility
Dislocation
Severe and chronic pain
Heart attack
Sepsis
Diarrhea or constipation
Miscarriage
Hernia
Stroke
Psychological trauma
Immune system damages
Bone or tissue damage
Hearing loss
Permanent disability
Internal bleeding
Other medical complications
Seeking Compensation for a Defective Medical Device
Some of the types of compensation in defective medical device cases include coverage for:
Loss of quality of life
Emotional distress
Current, past, and future medical costs
Lost wages
Disability and related accommodations and treatment
Loss of earning potential
Pain and suffering
Other damages

You might also be able to get punitive damages if the responsible party's actions were reckless or deliberate. However, these types of damages are rare and are much harder to obtain. Additionally, many state and federal laws might limit the amount of compensation you can claim. 
Under Connecticut law, you typically have up to three years to file a defective product claim to recover compensation, although this law has many exceptions. A knowledgeable attorney can help determine what types of damages you might be able to recover and which laws apply in your specific case.
Additionally, if a close relative died because of a defective medical device, then you might be able to file a wrongful death suit. This type of lawsuit is meant to help surviving family members recover compensation to cover damages caused by the loss of their loved one, such as funeral and burial costs, loss of companionship, loss of consortium, and loss of their loved one's income.
In order to get compensation in your claim, you'll have to prove that the device caused your injuries and prove who was liable for the defect. Similar to medications, most medical devices must get approval from the U.S. Food and Drug Administration (FDA) before they can go on the market. 
Despite these regulations, injuries happen when companies improperly design or manufacture medical devices, cut corners in testing, fail to disclose risks associated with the devices or encourage patients to use them for something other than the original purpose. When this happens, many parties might be liable for compensating victims, including:
The manufacturer
The sales facility
The distributor
A doctor
The designer
A medical salesperson
The medical supplier or pharmacy
The clinic, hospital, or another medical facility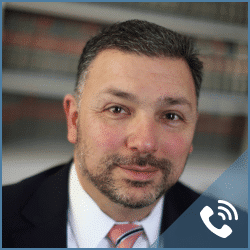 Get Your FREE Case Review,
In Person or Virtually Online