Philips CPAP/BiPAP Device Recall
If you suffered an injury or received a cancer diagnosis that you believe is linked to your use of a Philips CPAP / BiPAP machine, do not wait to get the legal help you deserve. At Wocl Leydon, our attorneys are ready to listen to you, and we even provide a free consultation to answer your questions. Get in touch with us today by calling us or contacting us online.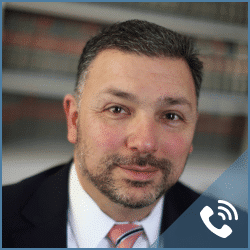 Get Your FREE Case Review,
In Person or Virtually Online
Why Are the Philips CPAP / BiPAP Breathing Devices Being Recalled?
Philips is recalling its CPAP and BiPAP breathing devices because of problems related to the foam it uses as liners in the products. This foam can off-gas unsafe chemicals and break down into particles, causing users of these machines to potentially inhale dangerous contaminants or chemicals. When this happens, it could damage your lungs and even endanger your life.
What Is A CPAP / BIPAP?
Philips provides several devices that patients use to help them breathe. These include continuous positive airway pressure (CPAP) and bi-level positive airway pressure (BiPAP) machines. While these devices have similar functions, they operate in different ways.
CPAP machines help people who have trouble breathing, particularly during sleep. The machine provides steady pressurized air that keeps patients' airways open. It delivers the air through a mask secured around a patient's mouth and nose and helps them breathe safely.
BiPAP machines are like CPAP machines but work a little differently. These machines have several different pressure settings they use to help patients. When a patient inhales, the machine increases pressure while a different pressure setting kicks in when a patient exhales. These BiPAP machines can be used at home or at the hospital in a variety of medical emergencies.
Why Is The Foam On These Products Dangerous?
The foam used in these products is a polyester-based polyurethane (PE-PUR) foam which can off-gas toxic chemicals. In addition, the foam may break down into smaller particles that can enter the patient's airways and lungs as they breathe in while using the machine. A person's exposure to the toxic chemicals and particles released from these machines could increase their risk of suffering an injury or developing cancer.
How Does This Foam Affect Human Lungs?
The company initiated a Philips BiPAP mask foam recall and a recall for CPAP machines because the foam can cause serious injury to people's lungs. Dangerous particles and off-gassing can cause injuries such as:
Airway and lung irritation
Lung cancer
Coughing
Asthma
Shortness of breath
Infections
Wheezing
Lung scarring
Additional potential injuries are being discovered on an ongoing basis.
If you experience these or any other symptoms after using a defective Philips CPAP or BiPAP machine, get medical attention promptly and speak with an attorney about your options.
Can This Foam Cause Lung Cancer?
The foam used in the products being recalled by Philips may increase a patient's risk of developing cancer. The PE-PUR foam used for sound abatement in the Philips machines can off-gas and degrade into toxic chemicals and particles that could enter the machines' air pathways and then be inhaled or ingested by the user. Some users have reported a buildup of black debris in the air pathways of their machines.
According to the U.S. Food & Drug Administration, the chemicals released from the foam may have carcinogenic effects on the body and specific organs.
The recalled devices include, but are not limited to:
DreamStationGo
DreamStation ASV
DreamStation ST AVAPS
REMStar SE Auto
SystemOne Q series
SystemOne ASV4
OmniLab Advanced Plus In-Lab Titration Device
C Series ASV ST AVAPS
Dorma 400 and 500
Trilogy 100 Ventilator
Trilogy 200 Ventilator
What Should I Do If I Have Been Using One Of These Machines?
If you have been using one of these devices, there are steps you can take to safeguard your future. Although the time following an injury can feel overwhelming, it's essential to act quickly. Some of the steps that you can take if you have been using a defective CPAP or BiPAP machine include:
Keep records about the machine. Hold on to any documents related to the device, including invoices, warranties, or other documents showing you had the machine.
Seek medical treatment promptly and document your medical treatments and bills. A defective CPAP or BiPAP machine can seriously injure you and lead to significant medical bills. Keep records of any treatment you receive and any related costs.
Hold on to the defective device, if possible, and keep it in a safe place. Don't attempt to repair the machine or disassemble it in any way.
Stay off social media and keep your discussions confidential. After an injury, you may be tempted to discuss things online. But this can cause more harm than good. Instead, keep any conversations about your case between you and your attorney.
Talk with an attorney. An attorney can help you understand the Philips CPAP and BiPAP recalls, review your legal options, and then help you seek the compensation you deserve. A defective CPAP machine or a defective BiPAP machine can cause you tremendous harm, but an attorney can guide you through the process while standing up for your rights.
Defective CPAP and BiPAP Machine Attorneys
If you have been injured by a defective Philips CPAP or BiPAP machine, get in touch with Wocl Leydon Personal Injury Attorneys today. We know how difficult it is to suffer a severe injury or receive a cancer diagnosis because of a defective product, and we also know how important the right support is. That is why we treat our clients like family. We even offer a free and confidential consultation following an injury.
To learn more about how we can help, call us or contact us online for a free consultation now.