Exactech Hip Replacement Attorney in Connecticut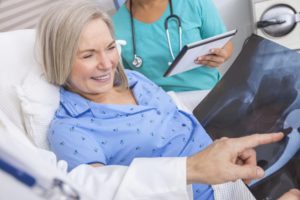 Thousands of people in the United States have hip implants placed in their bodies each year. In fact, the American Academy of Orthopaedic Surgeons says surgeons perform more than 450,000 total hip replacement surgeries every year.
Many patients who've undergone total hip replacement surgery received Exactech Connexion GXL liners as part of the procedure. Recent evidence suggests these devices deteriorate much faster than expected, causing additional complications in patients.
The Connecticut defective medical device lawyers at Wocl Leydon want to help if you have been injured after having an Exactech Connexion GXL liner installed during hip replacement surgery. Exactech has recalled several models of their liners due to premature failure. We can help you pursue fair compensation for your injuries. We've been handling personal injury claims, including defective hip implants, in Connecticut for more than 30 years.
Contact our office today for a free initial consultation.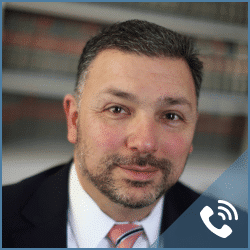 Get Your FREE Case Review,
In Person or Virtually Online
What Is an Exactech Connexion GXL Hip Implant Liner?
Total hip replacement surgery involves replacing one of the more complicated joints in your body. Hip implants consist of several different components. First, a cup, known as the acetabular shell, is inserted into the hip socket once the diseased hip has been removed. Second, a liner fits into the shell and covers the ceramic ball at the head of the metal implant. The liner serves as the contact point between the ball and the socket of the artificial hip joint and allows the implant to move.
According to information from Exactech, part of what makes their implants unique is that the plastic used in the liner has been specially treated with radiation. However, one study found that among 204 total hip replacements performed by one surgeon using Exactech Connexion GXL liners, there were five cases where the plastic had been severely worn down, and additional bone tissue had been damaged within five years of the initial surgery.
Who May Have an Exactech Connexion GXL Hip Implant Liner?
Exactech implants have been used to treat several hip-related injuries and illnesses, including:
Osteoarthritis – Osteoarthritis typically occurs in people age 50 and older. As they age, the cartilage cushioning various bones can deteriorate, causing them to rub against each other. When this happens, patients experience pain and stiffness.
Rheumatoid arthritis – Rheumatoid arthritis is an autoimmune disease that causes the synovial membranes to become inflamed and thickened. The synovial membrane lines the surface of certain joints, so when it becomes inflamed, patients may experience severe pain in the joints.
Congenital hip dysplasia – Some infants and children are born with injured hips or suffer early trauma that can affect how the hip develops. This can lead to arthritis and other complications later in life.
Bone damage resulting from trauma or disease – A traumatic injury or certain illnesses like osteoporosis can lead to damage in the hip, in which case hip replacement surgery may be necessary to correct the damage.
Osteonecrosis – An injury to the hip can limit the amount of blood reaching the femoral head of the hip joint. If the femoral head can't get enough blood, bone tissue can become damaged and collapse, a condition known as osteonecrosis.
While a hip implant can alleviate some of these injuries and illnesses, an implant that fails prematurely may mean that patients experience additional complications or must undergo corrective surgery to fix the problem. Risks are involved any time someone undergoes surgery, and the early failure of Exactech's hip implant can lead to serious harm.
Symptoms of Medical Complications Resulting from Exactech Connexion GXL Hip Implant Liner
Some of the complications that have resulted from faulty Exactech Connexion GXL hip implant liners include:
Pain and stiffness in the hip
Limited mobility
The hip implant loosening, leading to additional pain and tissue damage
Osteolysis, or deterioration of bone tissue
Needing additional surgery to address the defective liner
What Can I Do If I Experience Problems?
Thousands of patients have received Exactech Connexion GXL liners during hip replacement surgery and may be at risk of serious injury. Here's what to do if you've experienced any problems after having hip replacement surgery:
See a doctor as soon as you can. You need to start treatment right away before there's any additional damage to your hip.
Get copies of your medical records. If possible, try and find the name and model number of the components used in your hip implant, as that may tell you if your implant is one of the ones that are currently subject to a recall.
Don't say anything on social media or to any insurance companies. Don't give them any information they could potentially use against you if you file a claim for compensation.
Talk to a lawyer. They can go over the facts of your case and let you know what your options are. If you have a viable personal injury claim, they can start working on your case.
Legal Claims Over Defective Exactech Connexion GXL Liner Hip Implants
The recent recall of certain Exactech implant liners and the research suggesting the liners prematurely fail have led to a series of claims against Exactech. If you've been injured after the implantation of an Exactech Connexion GXL liner, you could potentially recover compensation for:
Medical bills
Lost wages and reduced future income
Pain and suffering from your injuries
Emotional suffering and your reduced quality of life
Contact Our Experienced Connecticut Exactech Hip Replacement Attorneys Today
Hip injuries are both extremely painful and can severely limit your ability to move. If you've been hurt due to a faulty Exactech hip implant liner, the team at Wocl Leydon Personal Injury Attorneys wants to help you pursue compensation for your injuries. We have extensive experience with defective medical device claims and know how to seek the money you deserve.
To learn more, contact our office in Stamford, CT, for a free and confidential consultation.