Premises Liability Attorney in Connecticut
When a person is injured because of a dangerous or defective condition at a store, mall, restaurant, bar, hotel, or other commercial building or rental property, that person may be able to file a premises liability claim to pursue compensation for his or her injuries. The attorneys at Wocl Leydon Personal Injury Attorneys in Stamford bring extensive experience to all premises liability claims.

When Property Isn't Taken Care Of Properly in Connecticut
In order to successfully move forward with a premises liability claim, a lawyer must be able to prove that the owner of the property was somehow negligent. In other words, it must be shown that the property owner either knew about the dangerous or defective condition and failed to remedy it, or should have known about the condition.
Examples of dangerous conditions that could lead to premises accidents include:
Dangerous stairs: Staircases that are not up to code, have faulty handrails, are poorly lit, or are otherwise improperly built or not maintained
Dangerous sidewalks and walkways: Sidewalks, walkways, halls, and aisles that are uneven, cracked, or cluttered with tripping hazards. Excessive snow or ice buildup
Dangerous parking lots: Parking lots with uneven blacktop, no walkways, poor lighting, or any other hazard that could lead to injury
Dangerous elevators and escalators: Elevators that do not stop flush with landings, that have doors that do not open and close properly, or that are poorly lit. Escalators that do not move fluidly cause fall-downs
Negligent security: Failure to provide properly trained security staff, locks, lighting, cameras, and other security features, particularly when there is a history of crime
Many of these dangerous conditions lead to falls. Slip-and-fall injuries and trip-and-fall injuries are among the most common reasons for premises liability claims. However, these claims can also cover incidents as diverse as assaults and attacks that happened as a result of improper security or dog bites that resulted from a homeowner's failure to keep watch over a pet.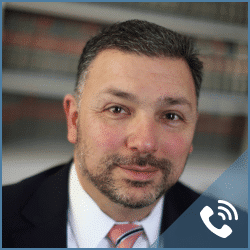 Get Your FREE Case Review,
In Person or Virtually Online
Contact a Connecticut Premises Liability Lawyer Today for Help!
Dangerous or defective conditions may be large or small, temporary or permanent. Therefore, investigation of the claim is essential to a successful case. Temporary conditions such as water on the floor of a grocery store or snow and ice on the stairs of a restaurant need to be investigated quickly. If a claim is against a town or the state of Connecticut, then notices are required within a few months of the injury.