Truck Accident Attorney in Connecticut

Our $15 Million Verdict Was The Largest In Connecticut History
Truck and tractor-trailer accidents can lead to some of the most devastating injuries seen in any crash. After an accident with a large commercial vehicle, you may be struggling to heal, and you may be wondering what your next steps should be. At times like these, it's important to remember that recovery is possible and that you can receive compensation for the injuries that you've suffered. At Wocl Leydon Personal Injury Attorneys, our dedicated Connecticut Truck Accident Lawyer is here to help you.
Our attorneys have represented truck accident victims across Connecticut, and we are proud of the results we've achieved. Connecticut Super Lawyers®, New England Super Lawyers®, Million Dollar Advocates Forum, and other leading publications have recognized the work we do for our clients.
Why You Need a Lawyer After a Serious Truck Accident in Connecticut
A collision with a heavy truck can leave you with life-threatening injuries and a complicated claim that you'll need to resolve. It can feel like too much to deal with, especially when you're trying to heal. At Wocl Leydon Personal Injury Attorneys, our skilled truck accident lawyers know how to build a solid truck accident claim and how to fight for you while you recover.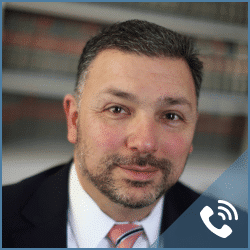 Get Your FREE Case Review,
In Person or Virtually Online
Our Lawyers Can Assist You In Many Ways, Including:
Our lawyers can thoroughly investigate your case and determine what really happened. Truck accidents are particularly violent events involving heavy equipment. In most cases, those involved don't know what happened, or they may be mistaken about the cause of the accident. Our lawyers will investigate the accident, gather all the necessary evidence, and work to build a strong claim for you.
Truck accident investigations often involve many types of documents such as electronic sensor records, maintenance logs held by the trucking company, driver work logs, and other important information. Many accident victims don't realize how much data commercial trucks gather before, during, and after an accident. It can give investigators essential information about what caused the accident, and how the driver may have reacted.
Our lawyers will also review any maintenance records related to the truck, and any driver logs detailing a driver's activity. The government requires trucking companies to maintain their trucks and keep them safe on the road. Likewise, drivers are required by law to get rest and ensure that they're able to operate the truck safely. Failure to follow the rules can result in accidents, injuries, and death.
Our lawyers will pursue all options for your recovery. Truck accidents are often more complicated than car accidents because, unlike accidents involving another individual, truck accidents may involve a professional driver, a trucking company, a cargo loading company, equipment manufacturers, and others. Since a truck is such a powerful piece of equipment, even a small error by one party can result in a disaster. Our knowledgeable truck accident lawyers will talk with you, investigate the accident, and seek compensation from any party who is responsible.
As part of preparing your claim, we'll work with you and medical personnel to understand your injuries and how they have impacted your life. After an accident, it takes hard work and knowledge of the law to figure out how much compensation may be available. Our experienced truck accident lawyers will leave no stone unturned in the search for the maximum amount of compensation.
We'll negotiate with insurance companies, trucking companies, and other liable parties. In any truck accident negotiations, those responsible for the accident will want to pay as little as they possibly can. Our lawyers will handle negotiations and will advocate for the maximum possible recovery for your injuries.
In many cases, our lawyers can obtain a settlement during negotiations, but after some accidents, the parties who caused the accident may refuse to settle. In those cases, we can take your case to court and aggressively fight for your compensation. Our Connecticut Truck Accident Lawyer can prepare any legal filings, create courtroom strategies, and zealously advocate for you in any proceedings.
After a serious truck accident, get the talented and experienced representation that you need. We represent clients statewide and handle both personal injury and wrongful death claims on a contingency basis. There are no legal fees to pay unless we win.
Common Causes of Truck Accidents in Connecticut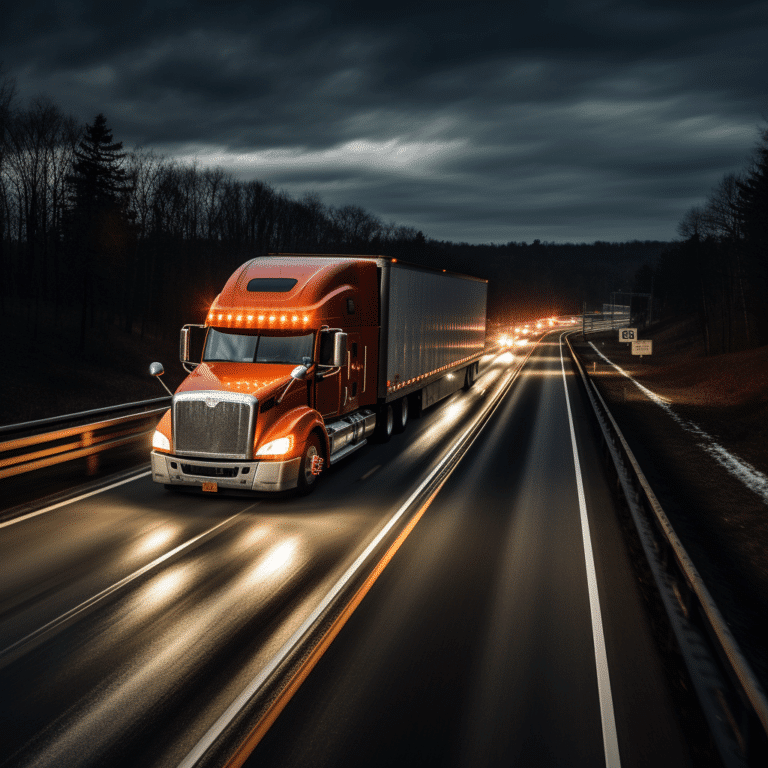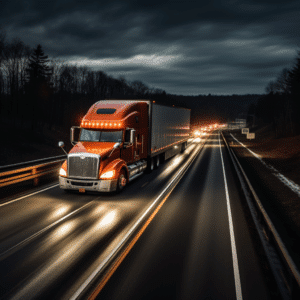 Truck drivers are experienced professionals who usually work to deliver their cargo in a safe and timely manner. However, there are some cases where the driver or the companies that support them fail. Truckers may use illegal substances on the road, or they may engage in drunk or distracted driving. Cargo loaders may fail to load the truck properly. Trucking companies may fail to maintain the vehicles. Equipment manufacturers may supply the trucker with faulty equipment.
Common Truck Accidents Include:
Alcohol and Drug-Related Accidents
Oversized Loads and Improperly Loaded Trucks
Truck Driver Fatigue & Sleep Apnea
Truck Driver Negligence
Texting While Driving
Improper Truck Maintenance
Trucks are heavy-duty equipment that can cause injury and death on the road. Even a minor mistake can end up causing a serious crash. If you've been injured in a truck or tractor-trailer accident, speak with a Connecticut Truck Accident Lawyer at Wocl Leydon Personal Injury Attorneys today.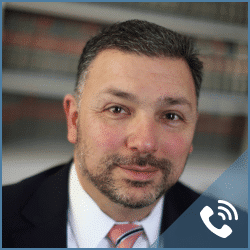 Get Your FREE Case Review,
In Person or Virtually Online
Compensation for a Truck Accident in Connecticut
Truck accidents may lead to significant injuries, including spinal injuries, brain injuries, internal injuries, and many others. These injuries may require extensive treatment and can leave you out of work for weeks, months, and possibly years.
After a truck accident, you may be able to obtain compensation for:
Medical bills. Truck accidents can cause life-threatening injuries including brain trauma, spinal cord damage, broken bones, internal bleeding, burns, and many more. These injuries may require emergency surgeries, physical therapy, and specialized equipment to manage. An accident claim may include any medical costs that stem from your injuries, including any therapy or treatment you need in the future.
Lost wages and reduced earning potential. After a truck accident, you may be out of work for a long time, or you may never be able to work again. An accident claim can include any wages that you lose due to your absence. The claim may also include damages for injuries to your future earning potential. For example, if a victim sustains brain damage from the accident, they may be able to recover for their impaired career prospects in the future.
Pain and suffering. Given the force of a truck accident, it's common for victims to suffer severe injuries. These injuries can lead to lasting physical pain that damage your ability to enjoy life and participate in the activities you love. The accident may also lead to lasting mental harm including anxiety, fear, depression, and other conditions that can impact your life.
Damaged or destroyed property. The weight and speed of a truck ensure that most other vehicles on the road won't withstand the hit, so truck accidents frequently total the other vehicles involved. A claim may include property damages including your vehicle, any valuables inside including phones and electronics, as well as the cost of your clothing and other personal property that was damaged or destroyed in the accident.
Punitive damages. In some cases, those responsible for an accident act with ill intent or act so recklessly that it puts the safety of others in danger. In those cases, a court may order punitive damages against the at-fault party. In Connecticut, these damages may be equal to two or three times other damages in the case. Punitive damages are a special and rare type of damages, and a truck accident lawyer can review your case to see if they may be available.