Personal Injury Attorney in Connecticut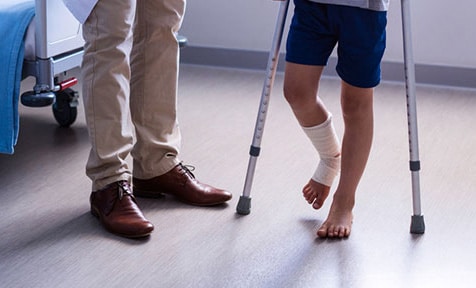 An injury can destroy your plans for the future and leave you wondering how you will ever recover. Hospital bills, lost wages, and other costs can add up fast. Getting medical treatment for your injuries can take up all of your time and energy. At this time, understand that there are attorneys, mainly the experienced Connecticut Personal Injury Lawyer, who can help you get through this period of your life.
At Wocl Leydon Personal Injury Attorneys, we fight for those who have been hurt due to the reckless or negligent actions of others. We have handled all types of personal injury cases across Connecticut, and we're proud to help injury victims secure the justice they deserve. Our firm's work has been recognized by Connecticut Super Lawyers®, New England Super Lawyers®, Million Dollar Advocates Forum, Best Lawyers in America, and many others. We bring decades of experience, and in every case, we offer our clients the trusted advice and proven trial strategies that we are known for.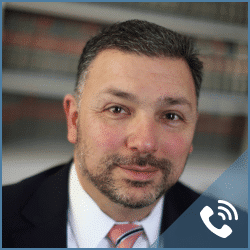 Get Your FREE Case Review,
In Person or Virtually Online
Why You Need a Lawyer to Help with a Personal Injury Claim in Connecticut
Personal injury claims may seem straightforward, but they often are not. Those responsible for the accident may deny their responsibility, or their insurers may refuse to pay the claim or offer far less than you deserve. A personal injury claim requires documentation, medical reports, negotiations, and much more. Our personal injury lawyers know what it takes to develop your case from start to finish. No matter what the case requires, we are ready to handle it.
Our Seasoned Personal Injury Lawyers Can:
Fight for your rights. When people are injured, they need support and advice that they can trust. In many cases, insurance companies will not want to pay a fair settlement, but a personal injury lawyer knows how to bring them to the negotiation table. Even when insurers are willing to pay, they often offer far less than an injury victim deserves. Our lawyers will fight for the compensation you deserve.
Build a strong and persuasive claim. At every step in a personal injury claim, insurers and individuals will demand proof of your injuries. It's a time-consuming and confusing process that is easy to get wrong. However, our lawyers have decades of experience developing personal injury claims, and we will gather everything that your claim needs. We will investigate the accident, speak with witnesses, consult with experts, and more.
Handle the paperwork and hassle of a claim. Personal injury claims can generate huge amounts of information including police reports, medical records, witness testimony, and many others. A claim depends on these records, but gathering them and compiling them can be exhausting. When you're recovering from an injury, put your time into your recovery and let a personal injury lawyer handle the rest.
Negotiate with insurance companies. Sometimes it's difficult to figure out just what an injury has cost you. Our lawyers will evaluate your claim, gather documentation, and negotiate with insurance companies for a settlement. We know how insurers operate and we know how to effectively negotiate with them for the full and fair compensation you deserve. Don't leave your settlement to chance – and don't leave it up to the insurance company.
Take your claim to court if needed. In most cases, defendants and their insurance companies will settle before a trial is needed. However, if your claim must go to court, it's important to have a knowledgeable and experienced trial lawyer in your corner. Court proceedings and trials are governed by complex rules and procedures. An experienced trial lawyer will develop your case on the evidence, draft a legal strategy, and represent you throughout the case with the strength and integrity you deserve.
No matter how you were injured or where you are at in your claim, our experienced personal injury lawyers want to help. If you have been injured, get in touch with us today.
Common Causes of Personal Injuries in Connecticut
Personal injuries can happen anytime and anywhere. In Connecticut, some of the most common causes of personal injuries include:
Car accidents. Crashes are responsible for thousands of injuries and hundreds of deaths every year in Connecticut. An experienced trial lawyer will work with insurers, individuals, and companies to get you the compensation that you deserve.
Motorcycle accidents. Motorcycle riders lack many of the protections that other vehicles have. Even with the best safety equipment, there's still a high risk of injury. Add to this the fact that other drivers often don't watch out for motorcycle riders, and you have a recipe for serious injury.
Dangerous and defective products. Sometimes the design of a product is faulty, and at other times it's the manufacturing process that creates the dangerous product. Regardless of the origin, defective products can harm you and those you love. When they do, there may be compensation available.
Truck accidents. Delivery trucks and semi-trucks are powerful pieces of industrial equipment. When they strike a normal automobile with their weight and power, injury is nearly always the result. Trucking accidents can be complex and may involve the liability of many parties including the driver, the shipping company, equipment manufacturers, and others.
Dog bites. When dogs attack, you can be left with disfigurement, infections, and other major injuries. These can be life-threatening and cause problems for years to come. Dog attacks are particularly harmful to children who may not be able to defend themselves. The result can be scarring and injuries that last a lifetime.
Bicycle accidents. When you're riding a bicycle on Connecticut roads, you have rights. However, others on the road may not respect your rights, and an injury may be the result. Unfortunately, bicyclists have little to no protection against the weight and power of a car. When a car hits a bicyclist, broken bones, head trauma, and other major injuries are likely.
Dangerous premises. Those who own property are expected to maintain it and keep it safe for guests. When they do not, it's easy to end up hurt. Unattended spills can cause slipping hazards, faulty wiring can start a fire, dogs can bite visitors, and a failure to repair problems can result in any number of injuries, just to mention a few examples.
Pedestrian accidents. Pedestrians are often at the mercy of others on the road. Like bicyclists, pedestrians can easily be hurt or killed in a collision. Pedestrians face unique challenges to recovery, but an experienced personal injury lawyer can help.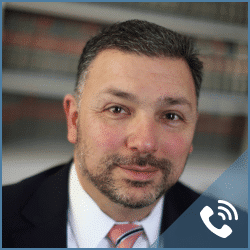 Get Your FREE Case Review,
In Person or Virtually Online