Roundup Lawsuit Attorneys in Connecticut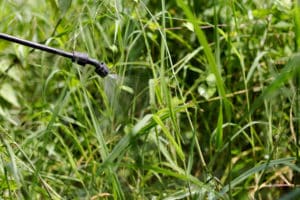 If you have developed non-Hodgkin lymphoma after exposure to the herbicide Roundup, you may be entitled to compensation. Recent successful lawsuits against Monsanto, the manufacturer of Roundup, have shown that juries are willing to hold the company accountable for harming consumers. Both commercial users and those who have used Roundup around their own homes may be eligible for compensation depending on the amount of exposure they have experienced.
A class-action lawsuit was filed in 2016 alleging that Monsanto marketed Roundup in a "false, misleading, and deceptive way." Numerous individual lawsuits have also been filed, alleging that Monsanto knew the risks of its Roundup products but continued to market and sell them anyway.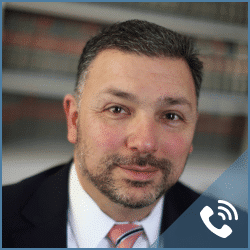 Get Your FREE Case Review,
In Person or Virtually Online
Roundup was first marketed as an herbicide to help farmers in the 1970s. Since that time, Roundup has found its way into the mainstream and is a popular product for home lawn and garden maintenance. Despite the popularity of the product, Roundup has been found to have dangerous ingredients.
In 2015, the International Agency for Research on Cancer (IARC) classified glyphosate (an ingredient in Roundup) as a "probable human carcinogen" after years of strenuous research.
Roundup use has been linked to the development of non-Hodgkin lymphoma in people who were exposed to the herbicide.
Monsanto (now owned by the multinational conglomerate, Bayer), has claimed that Roundup is safe to use, despite the World Health Organization (WHO) classifying the product as a probable carcinogen. Making matters worse, Roundup is more dangerous than glyphosate on its own.
The U.S. National Toxicology Program (NTP) states that Roundup is "much more toxic than" glyphosate alone. Roundup is intentionally manufactured to enable glyphosate to enter plant and animal cells at an accelerated rate, making it far more dangerous to humans than glyphosate alone. One version of the weed killer, Roundup QuikPRO, is over 70% glyphosate.
Numerous other versions of Roundup are over 50% glyphosate, making them incredibly potent and dangerous to users. These manufacturing and marketing practices are dangerous and deceptive. Monsanto is now being held legally accountable, and forced to pay restitution to those who have been harmed.
Roundup Illnesses and Injuries
After decades of study, the evidence is becoming overwhelmingly clear that Roundup is a dangerous product. While Roundup has been linked to non-Hodgkin lymphoma, people exposed are also at risk of developing other diseases. According to EcoWatch, the use of the product has been linked to the following:
ADHD
Alzheimer's Disease
Anencephaly (Birth Defect)
Autism
Brain and Breast Cancer
Birth Defects
Celiac Disease or Gluten Intolerance
Chronic Kidney Disease
Colitis
Depression
Diabetes
Heart Disease
Hypothyroidism
Lou Gehrig's Disease (ALS)
Inflammatory Bowel Disease
Liver Disease
Multiple Sclerosis (MS)
Parkinson's Disease
Pregnancy Issues
Obesity
Respiratory Illness
Many people who have become ill due to Roundup were exposed on the job. Farmworkers, nursery employees, professional landscapers, and other workers who used Roundup on the job could have been exposed to glyphosate on a regular basis. These individuals were never warned by the company of the dangers of inhaling the product, and as a result, might be suffering from one of the conditions listed above.
Others who might have a claim against the company that manufactured Roundup are people who may never have used the product but were exposed anyway. This includes people who live in areas where Roundup was sprayed on crops or used in large quantities where the product could be inhaled.
Is RoundUp Responsible For Your Illness?
Exposure to Roundup has been linked to a wide variety of medical issues. A study concluded that exposure to Roundup of 10 or more days a year can double an individual's risk of potentially developing non-Hodgkin lymphoma.
The study reports that the use of the product for 10 or more hours over two days in a year puts users at equal risk of developing non-Hodgkin lymphoma. This means that people who used Roundup in a commercial capacity or around their own homes may have been exposed to dangerous levels of the product without any warning.
If you have developed non-Hodgkin lymphoma after similar levels of exposure, Roundup may have played a significant role in the development of the disease.
Options For Pursuing A Claim Over Roundup Injuries
According to U.S Right to Know, over 13,000 individuals have filed lawsuits alleging that Roundup was a leading cause in the development of their non-Hodgkin lymphoma and that Monsanto tried to hide the risks from consumers. Juries have awarded billions of dollars in compensation and punitive damages.
These verdicts are not isolated cases. A jury in California awarded $80 million to one victim. Two more victims were awarded $1 billion each by juries for punitive damages and an additional $55 million for pain, suffering, and expenses. These historic settlements speak to the level of deception and malice Monsanto displayed in their marketing and sales techniques.
If you developed non-Hodgkin lymphoma or another disease caused by exposure to Roundup, you could be owed significant compensation from the manufacturer of this dangerous product. Compensation for medical bills, pain, and suffering, as well as punitive damages, have been awarded in record-breaking verdicts. Be sure to discuss your rights and legal options with an experienced roundup litigation attorney as soon as possible.
How Can Roundup Lawsuit Attorneys at Wocl Leydon Help Me?
At Wocl Leydon Personal Injury Attorneys, we take your case very personally. We know that you never expected that a product like Roundup would have a devastating impact on your life, and we know that you want answers, justice, and fair financial compensation.
Our firm believes strongly in establishing a deep personal connection with our clients from the very start. You and your loved ones have suffered enough, and we are here to help.
Call us today for a free case review or fill out a contact form online. We have the resources and skills necessary to take the fight to anyone – even huge corporations – and win. We won't let powerful companies take advantage of you. Let us help you seek the justice you're owed.