Transvaginal Mesh Complications Lawyer in Connecticut
Jackie Fusco is also a Registered Nurse who understands clients' medical concerns. Her unique perspective as an experienced Connecticut transvaginal mesh lawyer, nurse, and mother allows her to connect with people and develop a thorough understanding of their needs. She knows the devastating effects TVM injuries can have on so many aspects of women's lives.
Rather than filing cases as part of thousands of other cases in multidistrict litigation, we strive to negotiate on your behalf as an individual, which allows us to maximize your recovery. We currently have seven TVM cases pending in Connecticut as individual lawsuits. For answers and to get help immediately, call us in Stamford or Norwalk at 203-333-3339 for a free consultation.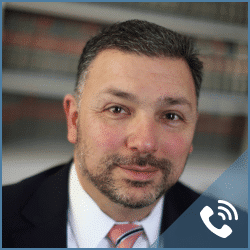 Get Your FREE Case Review,
In Person or Virtually Online
When the internal structures that support organs are stretched or become weakened, it may be necessary to take corrective action through surgical procedures and other medical treatments. For many women, the structures that support the bladder, uterus, and bowel can become so weak that the organs can drop from their normal position and prolapse into the pelvis.
One common surgical procedure is to place a mesh through the vagina to repair this prolapse. Thousands of pelvic implant procedures are performed each year across the United States.
Recently, the Food and Drug Administration (FDA) has started asking surgeons to consider alternative treatments for pelvic organ prolapse, due to the unnecessary risks that patients may face with the transvaginal mesh procedure. Some patients may suffer painful complications as a result of this procedure. Because the mesh implant is permanent, complete removal may not be possible. Complications could continue even after corrective surgery.
If you've suffered from unexpected pelvic mesh complications, you could be owed significant compensation for the harm you've suffered. You expected that this implant would make your life better and improve your condition, not make things worse. When one of these pelvic implants injures you, you may have the right to take legal action against the manufacturer of the mesh or the doctor who performed the procedure.
Contact an experienced pelvic mesh lawyer at Wocl Leydon to get the help you need. We are ready to sit down with you and discuss your rights and all of the legal options available to you. We have been recognized for our commitment to our clients and their families, and we're determined to seek the best possible outcome for you.
Are Transvaginal Mesh Complications Due to Malpractice or Product Liability?
Problems related to implanted mesh could result in a medical malpractice case or a product liability case.
A product liability case is based on the production and sale of a dangerous or defective product. In other words, if a manufacturer sells a mesh that requires surgical implantation and it's defective in design or construction, then an injured victim may have a valid product liability claim.
On the other hand, if the doctor's poor judgment or careless work caused the complications, the case may be a medical malpractice claim.
Mesh Implantation and Products Liability
Mesh surgery complications may be the basis for a product liability claim based on a design defect, a manufacturing defect, or a failure to warn.
A design defect means that the manufacturer failed to appropriately account for the possibility of complications when they designed the mesh. If a safer design could have avoided complications, a victim may have a product liability claim based on a defective design.
A mesh rejection or mesh complication can also result from a manufacturing defect or a failure to warn. If manufacturers don't properly educate doctors about how to insert a mesh or instruct them on when it's appropriate to use a type of transvaginal mesh, the company may be responsible for product liability.
A manufacturing defect occurs when the company produces a mesh with a defect that does not conform to the proper design. In other words, there is a flaw in the way the mesh was made, not in the way it was designed.
Your Right To Seek Compensation
If you have mesh implants, such as ProLift, ProLift+M, TVT, Obtryx, Monarc, ALYTE Y-Mesh, Mentor ObTape, AMS Elevate, Arise, Pinnacle, Lynx, Avaulta, Pelvitex, or any other mesh, you may have claims against the manufacturer if defects caused your injury. We will aggressively pursue compensation for your pain and suffering, lost wages, and medical bills.
Mesh Implantation and Medical Malpractice
Surgically implanted mesh complications may also result from medical malpractice. A doctor must use reasonable skill and care when they recommend a mesh. They must implant the mesh using reasonable care based on their training as a doctor.
If a doctor fails to perform any aspect of their job up to professional performance standards, mesh complications may give rise to a medical malpractice case.
How to Determine Liability for Defective Surgical Mesh
Liability for defective mesh implants depends on the circumstances of the case. Determining liability for a defective mesh depends on who makes the error that hurts the victim. If the injury occurs because the mesh is defective, the manufacturer may be held liable.
A victim of a defective mesh must prove that the product is defective and show the link between the defect and their injuries. It's not necessary to explain why or how the manufacturer made a defective product.
If your mesh implantation claim is due to medical malpractice, you must show how the actions of the doctor fell below professional standards. Determining a lack of reasonable care requires examining the facts of the case and comparing it to what a reasonable, skilled professional would do in the same circumstance.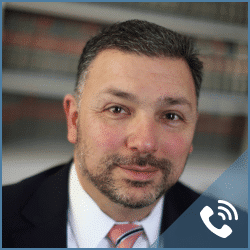 Get Your FREE Case Review,
In Person or Virtually Online