Bridgeport Medical Malpractice Statute of Limitations
Last updated Monday, November 27th, 2023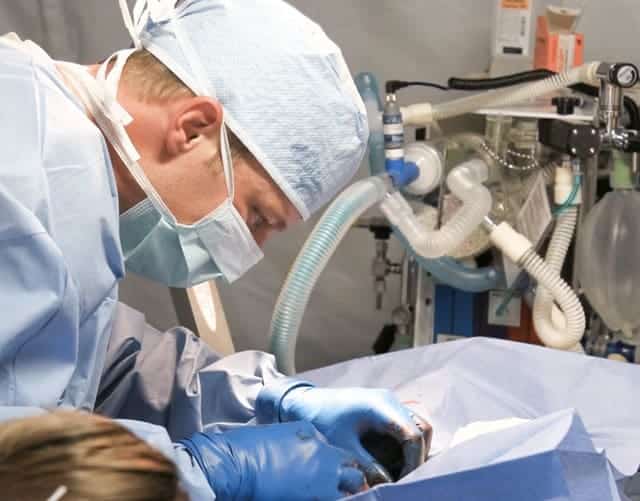 Were you or a loved one the victim of medical malpractice in Connecticut? If so, it is important for you to quickly retain legal counsel because state law only provides you a limited amount of time to take legal action to protect your rights. 
Statute of limitations refers to the state law establishing limits for certain types of legal actions. Most medical malpractice actions are personal injury claims. A different statute of limitations applies in cases resulting in wrongful death.
Wocl Leydon is sensitive to the strict time limits that exist in these types of cases. We also know that insurance companies may deliberately delay investigations and use other tactics to try to adversely impact the rights of victims of medical malpractice. When you work with us, our experienced medical malpractice attorneys will make sure that all paperwork is filed before the statute of limitations expires.
We will negotiate for a full and fair settlement, and we will not hesitate to file a lawsuit when an insurer refuses to fairly compensate you for the harm you suffered. You can have Wocl Leydon review your case and explain all of your legal options when you call us or fill out an online contact form to set up a free consultation.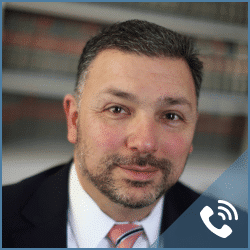 Get Your FREE Case Review,
In Person or Virtually Online
Medical Malpractice Statute of Limitations in Bridgeport
Connecticut General Statute § 52-584 establishes that an action to recover damages for injury to the person caused by medical malpractice must be brought within two years of the date that the injury is first sustained or should have been discovered. The statute also specifically states that no medical malpractice injury action can be brought more than three years from the date of the act or omission complained of.
The two-year period is known as the statute of limitations, but the three-year period is known as the Statute of Repose. Under the Statute of Repose, no claim can be brought after that time limit, even when a person might not have learned of malpractice until later than the statute of repose.
Under Connecticut General Statute § 52-190a(b), a person can submit a petition for a 90-day extension to the statute of limitations in order to gather the necessary evidence to prove that their claim is legitimate.
Every case involves its own unique set of facts. An experienced attorney will be able to determine the best course of action for your own case.
Time Limits on Claims Involving Fatal Medical Malpractice Injuries
When a medical malpractice claim results in fatal injuries, surviving family members may file a wrongful death claim. Under Connecticut General Statute § 52-555, a wrongful death action has a statute of limitations of two years. The Statute of Repose for a wrongful death claim, however, is five years.
If you are concerned about whether you can still legally file a medical malpractice claim, let Wocl Leydon provide a definitive answer. Our firm had a full understanding of Connecticut medical malpractice laws and how to help people recover compensation for their injuries.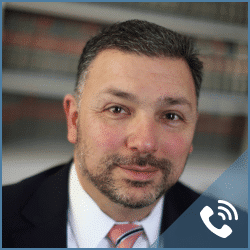 Get Your FREE Case Review,
In Person or Virtually Online
Why It's Best to Take Action Immediately in a Medical Malpractice Case in  Bridgeport 
Some people may believe that two years is a long time to file a medical malpractice claim. In truth, two years is an extremely limited amount of time considering the amount of preparation involved in most medical malpractice claims.
Most cases will require lawyers to conduct very lengthy independent investigations. These investigations can involve weeks of poring over medical records and interviewing medical experts. Make no mistake. A medical malpractice action is not something that you want to rush.
It is always in your best interest to seek legal representation as soon as possible after any potential claim of medical malpractice. Early action in these cases is always beneficial in order to preserve evidence before it is destroyed and lost forever.
How Wocl Leydon Can Help You After an Incident of Medical Practice by a Bridgeport Doctor 
If you or your loved one has been the victim of medical malpractice in Connecticut, contact the Connecticut medical malpractice lawyers of Wocl Leydon. Our firm represents medical malpractice victims all over Connecticut and works to recover all of the compensation they deserve. 
Wocl Leydon handles various kinds of medical malpractice actions, including misdiagnosis, failure to diagnose, birth injuries, prescription errors, surgical errors, anesthesia errors, and many other types of claims. Our firm believes that medical professionals are obligated to teach patients in accordance with the standard of care, and we fight to hold negligent health care providers accountable for the injuries and damages they cause. 
We are prepared to obtain and preserve all of the necessary evidence in your case before the statute of limitations expires. When you hire Wocl Leydon, we will work quickly to try and get you the help you need and deserve as soon as possible.
Our firm has represented clients in cases in the Federal District Court for Connecticut, Connecticut Appellate Court, Connecticut Supreme Court, and Federal Court of Appeal for the Second Circuit.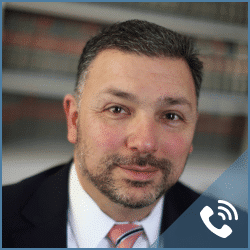 Get Your FREE Case Review,
In Person or Virtually Online
The record of success at Wocl Leydon includes $5 million dollars recovered in a death caused by a surgical error, 3.3 million dollars for an emergency room error requiring a colostomy, $3.15 million recovered in a case involving septic shock and brain damage caused by infection from endometrial biopsy performed by an OB/GYN, $3 million in a cardiology malpractice case involving failure to diagnose a heart attack leading to the death of a 40-year-old woman, 2.5 million dollars recovered for a death caused by prescribing a contradicting medication, and a $2.5 million anesthesia malpractice case in which a high spinal performed by CRNA during administration of epidural anesthesia prior to C-Section led to the coma and death of a mother.
Our firm is prepared to fight for the maximum compensation your case deserves. Call us or contact us online to have our lawyers provide a complete evaluation of your case during a free and confidential consultation.