Hernia Mesh Attorney in Connecticut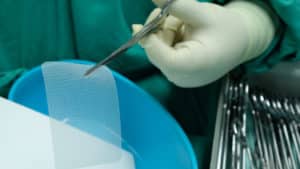 Did you experience painful complications due to a defective hernia mesh used in a hernia repair surgery? If so, you could be entitled to significant compensation for the complications and injuries you suffered. A Connecticut Hernia Mesh Lawyer can always help you.
Major hernia mesh products have been recalled in the United States, including the Composix Kugel from Bard Davol, the C-QUR from Atrium Medical, and Proceed and Physiomesh mesh products from Ethicon. The United States Food and Drug Administration (FDA) website has a Medical Device Recalls Database where you can search for recalled medical devices including hernia mesh.
If you are dealing with complications from a hernia mesh operation, you should not have to suffer because the manufacturer failed to deliver a safe and effective product.
Wocl Leydon Personal Injury Attorneys has represented clients in a number of landmark decisions that helped protect the rights of injury victims in Connecticut. We represent victims of hernia mesh, and we'll fight to pursue the compensation you are owed.
You can have our lawyers discuss all of your legal options with you when you call us or contact us online to set up a free and confidential consultation.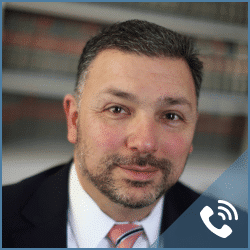 Get Your FREE Case Review,
In Person or Virtually Online
What Is Hernia Mesh?
The FDA states that a hernia occurs when an organ, intestine, or fatty tissue squeezes through an area in the surrounding muscle or connective tissue, usually the abdominal wall. People suffer hernias most commonly while trying to lift heavy weights. Other causes of hernias include pregnancy (because of the pressure on the abdomen), notable weight gain, or possibly constipation that causes straining during bowel movements.
The FDA states that the most common types of hernias include ventral hernias in the general abdominal or ventral wall, hiatal hernias along the upper stomach or diaphragm inside the abdomen, inguinal hernias in the inner groin, femoral hernias in the upper thigh or outer groin, umbilical hernias at the belly button, and incisional hernias that occur through incisions or scars in the abdomen.
The FDA defines surgical mesh as a medical device used to provide additional support to weakened or damaged tissue. Most surgical mesh devices are constructed from synthetic materials or animal tissue. The animal-derived mesh is absorbable. Synthetic materials may be absorbable, non-absorbable, or a combination of absorbable and non-absorbable materials.
The non-absorbable mesh is considered a permanent implant that stays in the body forever. Absorbable mesh degrades and loses strength. It is not intended to provide long-term reinforcement because new tissue growth will instead provide that strength.
Complications Associated with Hernia Mesh Failure
Types of complications depend primarily on where the mesh was implanted. Some of the most common complications include:
Joint aches and pain
Rashes
Infections
Adhesions
Nausea
Bowel obstruction
Liver abnormalities
Autoimmune disorders
Abdominal pain
Leg, groin, and testicular pain
Testicle removal
Diarrhea
Constipation
Dental problems
Severe headaches
Neurological changes
Fevers
Abnormal sweating
Other types of complications could also include:
Renal failure or kidney failure
Seroma (a pocket fluid that develops in the body after surgery)
Fistula (an abnormal connection between spaces)
Meshoma (wrinkled mesh)
Dyspareunia (pain during sexual intercourse)
The most common signs of an infected hernia mesh site are inflammation, lack of healing, warmth at the incision site, flu-like symptoms, and chronic pain.
Legal Claims Over Defective Hernia Mesh and Hernia Mesh Recalls
Hernia Mesh has already been the subject of numerous lawsuits. This has resulted in many different kinds of legal actions. Some claims have been consolidated into multi-district litigation (MDL) or class-action lawsuits.
MDL is a federal legal procedure under which multiple cases involving a common question of fact are consolidated and handled by a single court. There is also a state procedure known as multi-county litigation (MCL) that has the same function but on the state level.
A class-action lawsuit is an action in which a group of plaintiffs represents the interests of a larger class of victims in legal action. The difference with a class action is that it is a single case, and all plaintiffs or members of the class share a single award.
In MDL, plaintiffs still have their own independent cases for which they can each arrive at different resolutions. You are not necessarily obligated to join a class action or MDL already in process in your jurisdiction.
In some cases, it could be more financially advantageous for you to pursue your own action. You should speak to an attorney to discuss all of your options.
When to Contact a Hernia Mesh Lawyer after Complications
You need to speak to an attorney as soon as possible after you begin experiencing any complications relating to your hernia mesh. Always be sure to talk to your doctor right away instead of waiting for symptoms to worsen.
After speaking to a doctor, do not delay in seeking legal representation. It is important to remember that you could have a limited amount of time to take legal action.
Under Connecticut General Statute § 52-577, a person has three years from the date they discovered or should have known about an injury to file a claim. Depending on your circumstances, your claim could be subject to the statute of limitations deadlines from another jurisdiction.
How Can Wocl Leydon Help Me with My Defective Hernia Mesh Claim?
Did you sustain an injury or complication because of a hernia mesh operation? Do not delay in contacting the hernia mesh attorneys at the Connecticut law firm of Wocl Leydon Personal Injury Attorneys.
Our firm represents patients who received defective hernia mesh implants and suffered health complications as a result. We have the skill and vast resources necessary to hold the manufacturer accountable.
Contact us now by phone or online to take advantage of a free and confidential consultation about your legal rights and options.