Auto Defect Attorney in Connecticut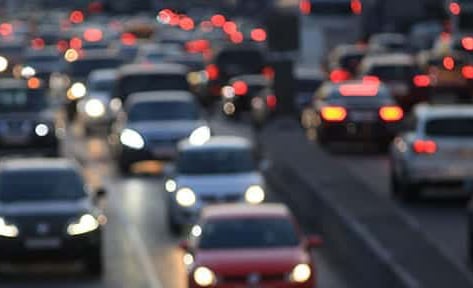 Automakers sell more than 17 million new vehicles in the United States each year, according to CNBC. Drivers expect these vehicles to be safe and to protect them in an accident. However, sometimes defective vehicles or components compromise our safety. Always consult a Connecticut Auto Defect Lawyer for assistance.
Thorough testing may have been omitted, or cars may contain components that fail at critical times. Defective vehicles can cause catastrophic injuries and deaths. If you are harmed by a defective vehicle, you may be able to hold the auto manufacturer or dealer liable for the damages you have suffered.
If you were injured in a defective auto crash, our seasoned defective vehicle attorneys can help you with all aspects of your claim. With nearly 30 years of experience, Wocl Leydon Personal Injury Attorneys has the knowledge and skills to help guide you through all of the decisions you need to make about your claim and your case.
Our total dedication to our clients' needs has earned us awards and recognition from numerous organizations, such as the Million Dollar Advocates Forum and Martindale Hubbell, which gave us an AV Preeminent Rating – the highest rating available.
Defective auto cases are complex, but we'll take on the legal legwork for you, so you can focus on healing. Call us or contact us online today to schedule your free consultation.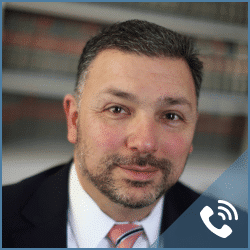 Get Your FREE Case Review,
In Person or Virtually Online
Defective Vehicle Design in Connecticut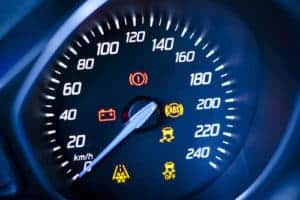 Proper vehicle design is essential for safety. If a vehicle is defectively designed, it can cause accidents or make injuries worse than they would have been had the defect not existed.
The National Highway Traffic Safety Administration (NHTSA) is the primary federal agency responsible for investigating incidents involving potential defects and recommending recalls. This agency has established standards for automobile safety since 1966.
However, problems are sometimes not discovered until after the vehicles have been put on the market, which may be too late. The defect may have already contributed to accidents and injuries. When this occurs, an auto defects lawyer can help hold the negligent parties responsible for the damages you suffered.
Types of Auto Defects In Connecticut
There are several possible auto defects that can compromise your safety, including for example:
Defective tires – Tire blowouts often cause serious accidents and rollovers. Tires may be defective because the rubber used to manufacture them is flawed, a manufacturing defect caused irregularities, or there was a flaw in the design. These issues may cause the tread to separate and cause the driver to lose control of the vehicle.
Fuel system defects – Fuel tanks may be positioned in a dangerous location that can increase the likelihood of a fire or explosion in an accident. Faulty line connections can cause engine trouble at inopportune moments. Other defects may lead to gas leaks if a collision occurs.
Faulty electronic components – Faulty electronic components can lead to electrical fires or malfunctions that can result in collisions.
Unintentional acceleration – In recent years, several automotive manufacturers have had to recall their vehicles because of an unintentional acceleration problem. This problem caused the vehicle to accelerate by itself, sometimes resulting in crashes with other vehicles or objects. These problems have been traced to floor mats, electrical problems, or other mechanical problems.
Faulty dashboard warning system – Modern vehicles come with a variety of features that are intended to improve a vehicle's safety and performance. If warning lights do not go off when they are supposed to, you may be unaware there is a problem with the vehicle.
Defective brakes – Brakes are a critical safety feature. If they do not work properly, they can cause a collision. If the brakes don't work, you can't slow down to avoid an accident, and you'll be traveling at a faster speed than intended.
Seatback defects – Seatbacks that have a weak or unstable structure may collapse upon impact, increasing the likelihood of an occupant suffering a head or bodily injury. Additionally, occupants may be thrown from the seat, which can cause paralysis, organ damage, spinal cord injuries, or even death.
Defective door latches – If a door opens while driving, a driver may get distracted and get in an accident. Additionally, they or a passenger can fall out of the vehicle, resulting in serious traumatic brain injuries, spinal cord injuries, skin abrasions, disfigurement, and other injuries.
Seat belt defects – A defective seatbelt may fail to properly restrain an occupant in a crash. Seat belts may become unlatched, the housings may come away from the doorposts, or the fabric of the belt may tear during impact.
Airbag defects – Airbags may fail to deploy or deploy when they are not supposed to. Some defective airbags have contained sharp objects that acted as shrapnel when the airbags deployed.
Roof defects – Some roofs have collapsed upon impact, endangering the occupants inside. A weak roof support system is often the culprit.
Many possible automotive defects can cause or exacerbate motor vehicle accidents. This is not an exhaustive list. It's important to work with an experienced motor vehicle defects attorney who can conduct a thorough investigation to determine exactly what factors contributed to your accident.
Manufacturing And Design Defects: What Are The Differences?
In defective automotive cases, there are generally two types of defects that might apply: vehicle design defects and manufacturing defects. Details and examples of each type of defect are discussed below.
Design Defects
A design defect occurs when the original design of a vehicle or component is inherently defective. For example, plastic engine components that melt at high temperatures, vehicles that catch fire if they are hit in the rear, or SUVs that easily roll over are all examples of possible design defects. Auto manufacturers are expected to take the proper steps to learn about possible safety risks and to minimize them.
Manufacturing Defects
A manufacturing defect occurs when there is a problem that occurs during the manufacturing process so that the vehicle or part is not made according to the design. For example, some rubber may have become deformed due to weather, or a machine that was not properly calibrated may make a defective part.
Product liability cases are complex. You need the assistance of an auto defect lawyer who can fully investigate your claim determine which type of defect existed and discover how this caused or contributed to your injuries.
Auto Defects Can Cause Crashes Or Make Injuries Worse
In many auto defect cases, the claim is based on the defect actually causing the accident. For example, a car accident may occur because:
A tire blows out.
Brakes fail.
Windshield wipers block vision.
The fuel tank catches fire.
Electrical wires burn.
The vehicle unexpectedly accelerates.
You are ejected from the vehicle.
However, some product liability cases occur not because a defect caused the accident, but because the defect made the injuries worse than they should have been:
The airbag does not deploy upon impact.
The seat belt unlatches.
The roof collapses when the vehicle rolls over onto it.
The structural integrity of the vehicle does not remain intact during the collision.
The seatback collapses upon impact.
An experienced auto product liability lawyer can help you make the necessary legal arguments to show that the faulty design or part has injured you.
Can I Get Compensation For An Injury Caused By A Defective Auto Part In Connecticut?
A defective auto part on its own may not entitle you to any compensation other than a replacement of the part. However, if you were injured because of the defective auto part, you may have a right to be compensated for the damages you suffered. A defective car lawyer can help you pursue rightful compensation for your injuries.
First, an auto defect lawyer can conduct an in-depth investigation into the cause of your accident. They can identify all potentially liable parties and sources of compensation.
Next, they can work with industry experts to prove that the defect caused your injuries. Your automotive defect lawyer can investigate the type of safety testing that was conducted before the vehicle or part was released into the stream of commerce, as well as any follow-up testing. This may also help illustrate that the manufacturer knew or should have known there was a problem but still continued to sell the vehicle.
The next step will be demanding full compensation for the injuries you suffered. You may be able to receive compensation for damages such as:
Past and present medical expenses
Medical expenses you are likely to incur in the future
In-home care
Medical equipment
Home modifications if required by your injuries
Lost income
Pain and suffering
Property damage
An auto product liability lawyer may also retain experts who can help establish the long-lasting impact that your injuries may have on your life. They can work closely with healthcare planners and economic experts who can describe the impact of your accident, the type of medical treatment you will likely require in the future, and how the accident may affect your ability to earn a living. This careful attention to detail can aid your motor vehicle defects attorney when negotiating a fair resolution of your claim.
Contact an Automobile Product Liability Attorney in Connecticut
Whether your injury was caused by a poor design or a defect that occurred during the manufacturing process, our defective car lawyers in Connecticut can help. We are prepared to investigate the parties responsible for your accident and identify the full extent of damages that you suffered due to a company's negligence. We will fight for the maximum compensation to which you are entitled.
At Wocl Leydon Personal Injury Attorneys, our focus is always on your best interests. We work closely with trusted industry experts and accident reconstruction specialists who can help explain how your motor vehicle accident happened and how you were affected by it.
We offer a free consultation to discuss your case in more detail. Contact us today to learn more about how we can help with your claim. The call is free, and we collect no attorney fees unless we secure compensation for you.