IVC Filter Attorney in Connecticut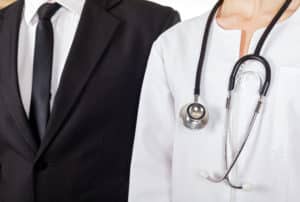 Have you suffered injuries or complications relating to the placement of an IVC filter? You could be owed significant compensation from the manufacturer of the device.
While taking legal action against a major medical device manufacturer may seem daunting, remember that you are not alone. Qualified legal help is available.
The defective medical device lawyers at Wocl Leydon Personal Injury Attorneys have the resources and experience necessary to help you seek compensation if a defective IVC filter leads to harmful side effects and injuries.
Wocl Leydon has recovered millions of dollars for our clients. You can have us answer all of your legal questions as soon as you call us or contact us online to receive a free consultation.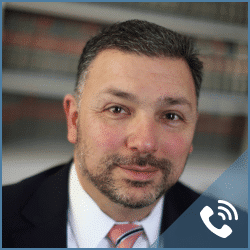 Get Your FREE Case Review,
In Person or Virtually Online
What Is an IVC Filter?
The inferior vena cava (IVC) is a large vein in the middle of the body that brings oxygen-poor blood from the lower body back to the heart. An IVC filter is a small cage-like device used to stop blood clots from entering the lungs.
The IVC filter is designed to catch blood clots to prevent them from moving toward your heart and lungs, also helping prevent pulmonary embolism if you suffer from deep vein thrombosis (DVT), a blood clot that forms deep inside the body.
An IVC filter is usually placed through a small incision in a vein in your neck or groin, and a catheter will be inserted into the vein and moved into the IVC. A collapsed IVC filter will be sent with the catheter and the filter will expand and attach itself to the walls of the IVC where it could be left permanently or removed after a period of time in some cases.
DVT is a medical condition that may involve swelling, pain, and tenderness in the leg, and a deep clot in a leg vein may end up in the lung. This can lead to possible pulmonary embolism, which often causes severe shortness of breath and could also result in sudden death.
How IVC Filters Can Be Dangerous
NBC News reported that medical device giant C.R. Bard replaced an IVC filter associated with 27 deaths and hundreds of problems with a modified version it knew had many similar flaws. Bard kept the G2 and G2 Express filters on the market for five years, selling over 160,000 of the filters that NBC News said had been linked to at least 12 deaths.
Numerous concerns have been raised about possibly leaving IVC filters in for too long because of the potential complications that can arise. Patients may need to undergo procedures to have defective IVC filters removed or corrected. Filters that break risk having pieces pierce internal organs, which could cause severe complications and even death.
A study by the American College of Cardiology found that IVC filters were "likely being over-utilized," retrieval rates were low, and information regarding the appropriate use and surveillance was lacking. One complicating factor noted in the study was that the researchers' definition of "high risk" was not necessarily the same as that used in clinical practice.
IVC Filters and Patient Injuries
The use of IVC filters in patients without a history of pulmonary embolism is known as prophylactic use. It is considered an off-label use of the device because it lies outside of the indications for use that the FDA has cleared for these devices.
All IVC filters on the market in the United States have indications for use that include the prevention of recurrent pulmonary embolism through placement in the vena cava in the following conditions:
Emergency treatment after massive pulmonary embolism
Pulmonary thromboembolism when anticoagulant therapy is contraindicated
Chronic, recurrent pulmonary embolism when anticoagulant therapy has failed
Failure of anticoagulant therapy in thromboembolic diseases
An IVC filter may move or become out of place, and the move often means that the filter is no longer stopping blood clots. One of the most obvious risks of a defective IVC filter or improperly placed filter is the risk of the patient actually developing blood clots.
When an IVC filter perforates the IVC, it can also cause issues relating to adjacent organs or vessels. In some cases, this could possibly affect a person's aorta, spine, or other internal organs.
Symptoms of IVC Filter Complications
IVC filters have reportedly resulted in a wide range of possible symptoms. The symptoms can vary from person to person, and some symptoms may be more persistent than others for certain individuals.
Some Of The Most Common Effects Of Ivc Filters Have Included:
Blood clots in the lungs
Cardiac tamponade (accumulation of fluid)
Chest pain
DVT
Heart rhythm problems
Hemorrhaging or internal bleeding
Hypotension
Lightheadedness
Nausea
Neck pain
Perforation of tissue, vessels, and organs
Pulmonary embolism
Respiratory distress
Severe bleeding
Shortness of breath
Stroke
Some IVC filters have also been associated with fatal injuries. When a family believes their loved one's death was the result of an IVC filter, they could be able to file a wrongful death lawsuit to seek compensation.
What Are My Rights as an IVC Filter Victim?
You may have the right to hold a negligent party accountable for the injuries you suffered because of a defective or dangerous IVC filter.
When an injury is the result of a defective IVC filter, it is most likely the manufacturer who could be liable for damages. If an IVC filter was improperly placed, then the medical professional who performed the operation could be responsible for a medical malpractice lawsuit.
Product liability and medical malpractice actions are both complex, and you do not want to attempt to handle either type of claim by yourself. Make sure that you are working with an experienced defective medical device attorney such as those at Wocl Leydon.
How Can Wocl Leydon Help Me With an IVC Filter Lawsuit?
If you or your loved one sustained injuries or complications because of an IVC filter, you could be entitled to compensation for all of your medical bills, lost wages, pain, and suffering, and other damages. Wocl Leydon Personal Injury Attorneys is prepared to fight to pursue every last dollar you need and deserve.
Call us or contact us online to take advantage of a free consultation now.