Birth Injury Attorney in Connecticut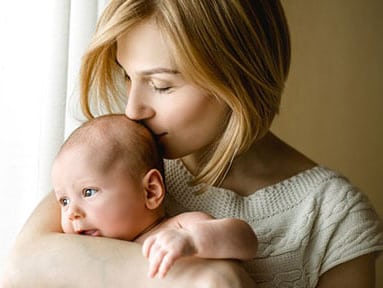 These kinds of injuries can lead to lasting damage for both the child and mother, but there are options for recovery. A birth injury lawyer can help you, your child, and your family find the resources and compensation you need during this challenging time by filing a claim. At Wocl Leydon Personal Injury Attorneys, our Connecticut Birth Injury Lawyer will help the victims of birth injuries enforce and protect their rights.
We understand what these injuries mean, and how they can affect your family, and we know how important it is to have compassionate help after a birth injury.
Our work has been recognized by Connecticut Super Lawyers®, New England Super Lawyers®, Million Dollar Advocates Forum, and many other publications. If you or your child has been injured by medical negligence during the birth process, we are prepared to represent you with the skill, strength, and compassion that you deserve.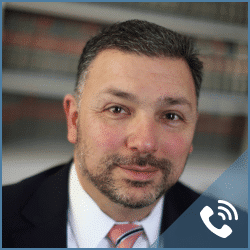 Get Your FREE Case Review,
In Person or Virtually Online
How Our Attorneys Can Help After a Birth Injury in Connecticut
A birth injury is a traumatic event for the child and the mother. A birth injury claim can help provide the resources you and your child need to move forward. Our attorneys can help you develop and protect your claim in many ways such as: reviewing your case, investigating and gathering evidence, negotiating a settlement, and if needed, taking your case to court.
During your initial discussions with our birth injury lawyers, we will review the facts of your situation to determine if a valid claim exists. We will listen to you and review the medical records to better understand what happened. If a potential birth injury case exists, our lawyers will outline your best legal options and recommend the next steps that you should take.
We will collect evidence including medical records, witness statements, adverse event reports, and many other documents. Our lawyers may also bring in medical experts to analyze and understand the injuries. We may also consult financial, vocational, and other experts to better understand the full effect of the injuries. Once this happens, our birth injury lawyers can help you determine the amount of compensation to pursue.
We Will Then Negotiate with Insurance Companies, Hospitals, and Others Who May be Responsible
Depending upon the nature of the injuries, and the surrounding circumstances, negotiations may be highly technical and challenging. Insurance companies and hospitals will try to settle your case for as little as possible – and nothing at all if they can. Our birth injury lawyers can represent you in any negotiations, use the results of their investigation to support your claim, and aggressively advocate for your loved one.
In many birth injury cases, a birth injury lawyer can negotiate a settlement that works for you. However, there may be situations where those responsible for the birth injuries will refuse to settle. In those cases, a lawyer must be able to try a case. Our trial lawyers can handle any paperwork related to the case, prepare any necessary evidence, and zealously represent you and your loved ones during any court proceedings.
At Wocl Leydon, we understand how birth injuries can harm your loved ones and impact their future. Our experienced birth injury lawyers are committed to helping families and children recover compensation for injuries like these, and we offer a free initial consultation about your case.
Who Can Be Held Responsible for a Birth Injury?
There are many parties who may be responsible for a birth injury. The attending doctors and nurses, the hospital itself, pharmaceutical producers, medical equipment manufacturers, and many others. These parties may be individually liable, or they may be jointly responsible with others.
Doctors and other medical professionals involved with birth are often responsible for birth injuries. Child delivery can be a dangerous and complicated event, so it's critical that medical professionals are up to the task. If they make mistakes or fail to notice problems, they can easily cause harm to the child or the mother.
A birth injury claim will examine the actions and decisions of anyone who was involved with the birth of the child.
The hospital may also be responsible for these kinds of injuries. Hospitals owe many duties of care to their patients, and they must work to keep their patients safe. This means that hospitals must keep their facilities clean, they must inspect and maintain their equipment, and they must hire and train competent staff. Hospitals are also required to have adequate safety procedures in place to deal with potential problems. If the child or mother was harmed due to a hospital's negligence in any of its duties, they might be held responsible.
Medical equipment manufacturers may also be responsible for birth injuries. During birth, many pieces of advanced technology may be involved to protect the child and the mother. If this equipment malfunctions or fails, it can lead to complications and delays in care. Our Connecticut Birth Injury Lawyer can review the facts of the case and determine if medical equipment manufacturers, or others in the supply chain, maybe at fault.
Births also may involve powerful medications that can have severe adverse effects. Sedatives, painkillers, and many other potent substances may be used on the mother or the child. Doctors who administer the medication, pharmacists who supply the medications, and pharmaceutical companies who provide dangerous medications may be responsible for birth injuries that result from dangerous medications.
Any medical procedure has many steps and many parts that must work correctly for the procedure to succeed. It can be challenging to determine who was responsible for a birth injury, but a birth injury lawyer can sort through the evidence and the facts of the case to hold the responsible parties accountable. If you need to begin a birth injury lawsuit, contact the lawyers at Wocl Leydon today.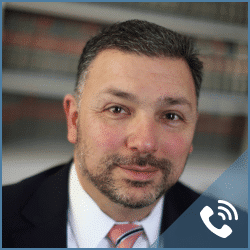 Get Your FREE Case Review,
In Person or Virtually Online