Exactech Knee Replacement Recall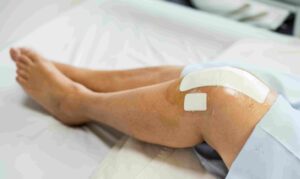 Did your Exactech polyethylene knee replacement device fail? Did you suffer pain and inflammation due to early joint failure or require revision surgery to replace the insert or liner? Do you face an upcoming surgery to extract the defective device? If so, you could be owed significant compensation from the device manufacturer. The Connecticut Exactech Knee Replacement Recall Lawyer from the law firm of Wocl Leydon Personal Injury Attorneys is ready to help you.
In February 2022, global medical device company Exactech initiated a widespread recall of specific joint replacement devices. Reports indicate that improper packaging may have resulted in product oxidation, which substantially reduced the life expectancy of certain components, including some knee replacement implants.
Hundreds of thousands of patients received defective implants between 2004 and 2022, and many are now learning about the recall. You may have concerns if you or someone close to you received a recent knee implant.
At Wocl Leydon Personal Injury Attorneys, our defective knee replacement attorneys have over 30 years of experience representing people who've been harmed by the negligence of others, including medical device manufacturers. We can help you determine whether you may be affected by the Exactech recall and, if so, initiate the process of demanding fair compensation for the harm you have suffered.
Contact us today to learn more in a free initial consultation.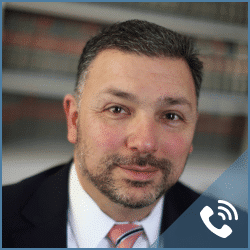 Get Your FREE Case Review,
In Person or Virtually Online
What Is an Exactech Knee Replacement?
Exactech's products were designed as partial or total knee replacement devices for patients with worn, damaged, or missing knee joints. The company's recent recall of certain knee replacement products is reportedly due to years of poor packaging quality.
Exactech's packaging process was meant to ensure that the plastic insert components would not come in contact with oxygen before implantation. These specialized implants should have been packaged in oxygen-resistant vacuum bags containing a thin layer of ethylene vinyl alcohol (EVOH), which substantially increases oxygen resistance.
Unfortunately, some Exactech knee replacement products are now subject to widespread recall due to these possible packaging defects. Many of the vacuum bags used to package Exactech knee inserts since 2004 were allegedly missing the essential oxygen-resistant EVOH barrier. As a result, some products in "non-conforming" packaging may have been exposed to oxygen before insertion.
Oxygen exposure results in surface oxidation, which is a barely perceptible chemical reaction with the free oxygen in the air. When these products undergo oxidation, the implants begin to deteriorate immediately and lose years of potential life expectancy. Sadly, many patients are dealing with painful symptoms and the possibility of additional revision surgeries due to the very inserts they hoped would provide relief.
Who May Have an Exactech Knee Replacement?
The Exactech recall applies to Optetrak, Optetrak Logic, and Truliant knee replacement devices sold or implanted between 2004 and 2022. During that 18-year window, nearly 150,000 devices were sold.
In 2021, Exactech launched a smaller recall that only covered devices with remaining shelf lives of five years or longer. But recently, the company expanded its recall to cover all devices sold between 2004 and 2022, whether they have already been implanted or remain in hospital inventories.
 Symptoms of Medical Complications Resulting from an Exactech Knee Replacement
The alleged defects in some of Exactech's knee replacement devices caused the implants to wear out sooner than they should have or sustain damage through everyday use. As a result, many patients have complained of complications and symptoms such as:
Early implant wear of the knee
Bone loss or necrosis of the knee
Lysis or disintegration of the bone
Need for early replacement of the knee
Redness and inflammation
Swelling and stiffness of the knee
Inability to bear weight on the knee
Pain while walking on the affected knee
General instability
Unfortunately, the premature deterioration of the Exactech knee replacement implants has forced patients to undergo revision surgery long before they thought it would be necessary.
What to Do If You Are Experiencing Problems
If you suspect you may have grounds for a knee replacement claim, you can protect your health and your legal rights by:
Contacting your surgeon or a knee surgeon not involved in the original replacement for a check-up so they can evaluate your condition
Following your doctor's advice regarding treatment or revision surgery
Gathering any records you have related to your knee replacement surgery, including medical records, hospital bills, insurance claims, and employment records showing missed time at work
Refraining from sharing information with anyone other than your attorney about your case, as anything you say or post online could be used to diminish your claim
Contacting a knee replacement lawyer for a free initial consultation
Legal Claims Over Defective Exactech Knee Replacements
Many Exactech knee implant recipients experienced painful complications that required revision surgery long before their devices were expected to need replacement. Today, several of these patients have already filed lawsuits against the manufacturer, alleging that Exactech remained publicly silent for years despite receiving adverse event reports regarding the knee replacement devices as early as 2017.
Frustrated patients say the company should have warned patients and providers promptly after it learned of possible safety concerns. Instead, these lawsuits allege that Exactech tried to avoid public scrutiny and accountability by quietly replacing the problematic implants approved for sale under the FDA's "fast-track" process despite limited testing. Exactech is now facing litigation related to multiple other defective implants, including hip and ankle replacement devices.
If you received a defective Exactech implant, you might need to take action to protect your health and avoid paying for the company's negligence. Anyone who had an Optetrak, Optetrak Logic, or Truliant knee replacement device implanted between 2004 and 2022 may be affected.
If you suspect you have grounds for a claim, you should speak to an experienced Connecticut Exactech Knee Replacement Recall Lawyer as soon as possible. A knee replacement attorney can help you seek fair compensation that accounts for all your current and future losses related to the defective implant. That could include compensation for past and future medical costs, pain and suffering, and more.
Contact Our Experienced Connecticut Exactech Knee Replacement Attorneys Today
If you had an Exactech polyethylene knee insert and have experienced painful symptoms due to early device failure, the manufacturer could owe you compensation. To recover the fair amount that you deserve for your pain, suffering, revision surgery, and other losses, contact the Connecticut Exactech Knee Replacement Recall Lawyer at Wocl Leydon Personal Injury Attorneys, for help right away.
Our consultations are always free and confidential, and we won't charge you any fees unless we win your case. Call us or reach out to us online now.