Talcum Powder Attorney in Connecticut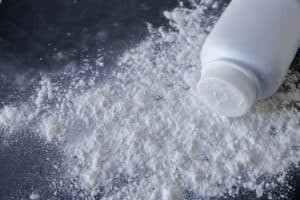 Talcum powder products from Johnson & Johnson, the self-declared "world's largest healthcare company," have been the subject of thousands of lawsuits alleging that they cause ovarian cancer. A Connecticut Talcum Powder Lawyer from the Wocl Leydon Personal Injury Attorney Team can assist in this case.
Reuters examined thousands of pages of company memos, internal reports, and other confidential documents released in a 1999 case and found that Johnson & Johnson's raw talc and finished powders tested positive for small amounts of asbestos from at least 1971 all the way to the early 2000s. Johnson & Johnson hid that information from regulators and the public, Reuters reported.
If you have been diagnosed with ovarian cancer after using talcum powder for any period of time, you may be entitled to compensation for the harm you've suffered. You need a qualified attorney to discuss your rights and the best legal options as soon as possible.
The talcum powder lawsuit attorneys at Wocl Leydon Personal Injury Attorneys have a record of success that includes several seven-figure settlements and verdicts for our clients. We will discuss all of your legal options as soon as you call us or contact us online to schedule a free consultation.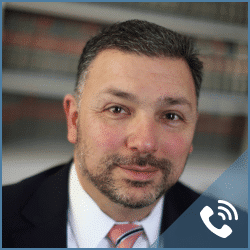 Get Your FREE Case Review,
In Person or Virtually Online
What Is a Talcum Powder Mass Tort Lawsuit?
Mass torts are personal injury actions in which a large number of plaintiffs all share similar claims of harm based on the use of the same product – often a medical device or prescription drug. A mass tort is somewhat similar to a class-action lawsuit in that both involve many different people acting as plaintiffs, but the awards provided in the two cases are completely different.
A class-action lawsuit results in a single award being shared by all plaintiffs. With mass tort litigation, each claim has its own independent value.
Mass tort litigation is especially common with Johnson & Johnson talcum powder claims because there have already been thousands of these lawsuits filed in states across the nation. Mass torts can be very expensive cases for some law firms to handle, but Wocl Leydon is prepared to see these cases through.
What Is The Statute Of Limitations For A Talc Lawsuit In Connecticut?
Connecticut General Statute § 52-577a(a) establishes that no product liability claim can be brought more than three years from the date that an injury was discovered or reasonably should have been discovered.
In some situations, the statute of limitations may be tolled or delayed. One example is when the product seller fraudulently conceals the existence of a cause of action from a victim. Another is when a person is under a legal disability that prevents them from filing a lawsuit.
The same statute also provides that no product liability claim can be brought more than ten (10) years from the date that the product seller last parted with the product. This 10-year period is known as a "statute of repose." However, there are some exceptions to this rule.
For example, the 10-year time limit "shall not apply to any product liability claim brought by a claimant who can prove that the hard occurred during the useful safe life of the product". In other situations, it "shall be extended pursuant to the terms of any express warranty that states the product can be used for a period longer than 10 years.
How To Prove Liability For My Ovarian Cancer
You can get a good idea of possible theories for liability by looking at many of the judgments already entered against Johnson & Johnson. For example, a Missouri state jury ordered Johnson & Johnson to pay $72 million to the family of a woman whose death from ovarian cancer was linked to her use of the talc-based Baby Powder and Shower to Shower for several decades. The jury found Johnson & Johnson liable for fraud, negligence, and conspiracy.
A Los Angeles jury awarded $417 million to a woman diagnosed with ovarian cancer in 2007 after finding Johnson & Johnson liable for failure to warn the woman about the risks of using its talcum products.
Theories of liability may differ depending on specific cases, so you will want to speak to an attorney to discuss the different ways you may be able to hold Johnson & Johnson liable.
Ovarian cancer patient Deane Berg wrote in the New York Post in March 2016 that she had turned down a $1.3 million settlement offer from Johnson & Johnson because it contained a confidentiality clause. While she was not awarded any damages in her case, the federal jury did still find Johnson & Johnson negligent.
When To Contact A Talcum Powder Lawyer
If you have been diagnosed with ovarian cancer, you may be quick to connect your diagnosis to your previous use of talcum powder. You probably are not going to have much experience with filing a lawsuit, however, so you should not hesitate to ask for help.
You want to get an attorney involved in your case as soon as possible because they are going to be able to conduct an independent investigation to determine the most viable theory of liability to support your legal action. Always make sure that you speak to a lawyer about your case before saying anything to the defendant or their attorneys.
How Can a Talcum Powder Attorney at Wocl Leydon Help Me?
Were you or your loved one diagnosed with ovarian cancer after using talcum powder? You should not have to bear the burden of medical expenses and other financial hardships created by your diagnosis.
Wocl Leydon Personal Injury Attorneys represents all injury clients on a contingency fee basis, so you will not have to pay us anything unless and until you recover a financial award. Call us or contact us online to schedule a free and confidential consultation.