Pedestrian Accident Attorney in Connecticut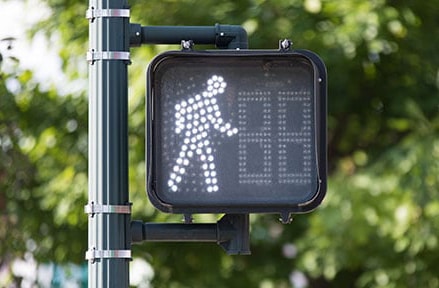 When a motor vehicle strikes a pedestrian, the injuries tend to be severe: brain injuries, paralysis, severe fractures, or even death. Those victims fortunate enough to survive their encounters with cars, trucks, and buses often face long periods of hospitalization and recovery, which also means huge medical bills and significant losses of income.
At the law firm of Wocl Leydon Personal Injury Attorneys, we provide skilled representation on behalf of people and families who have been harmed by the negligent or reckless actions of other drivers. Our results have helped make us one of the most respected personal injury law firms in the state of Connecticut and a frequent choice for referrals from attorneys who know that we have the experience and resources needed to effectively handle even the most complex cases.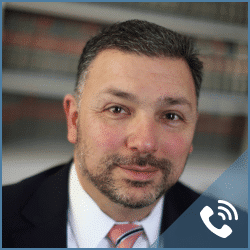 Get Your FREE Case Review,
In Person or Virtually Online
Do You Have a Pedestrian Accident Case?
If you believe that you or a loved one was injured because of negligence by the driver of a car, contact our office. We have experience in all types of motor vehicle accident cases. Contact our Stamford or Bridgeport law offices today and schedule a free case evaluation to determine whether you have due cause to pursue financial compensation from the negligent party's insurance company.
Connecticut Pedestrian Accident Attorneys Serving Clients Statewide
While not every pedestrian accident is the result of negligence, the majority of these accidents are caused by drivers who are distracted. In order to establish the facts indicating negligence in a pedestrian accident claim, and to determine the full extent of financial damages, our attorneys work with professionals in the fields of medicine, accident reconstruction, transportation engineering, and occupational therapy.
Our Commitment to Client Service
Our attorneys and professional staff are sensitive to the concerns and uncertainties that most people experience in the aftermath of serious accidents. We understand that accident victims need a law firm that knows how to listen, an attorney who can understand their problems, and honest professionals who will address their concerns in a prompt, responsive, and sensitive manner. We also believe that clients have a right to be kept informed of the status of their cases and as involved in the legal process as they would like to be. This is the kind of service we provide our clients every day.
Contact Connecticut Pedestrian Accident Lawyers Today
From our offices in Stamford and Norwalk, our lawyers represent clients in catastrophic injury litigation cases throughout Connecticut. Call us at 203.517.0456 or contact us by e-mail to arrange a free consultation with one of our experienced Stamford pedestrian accident attorneys today.