Our Attorneys & Staff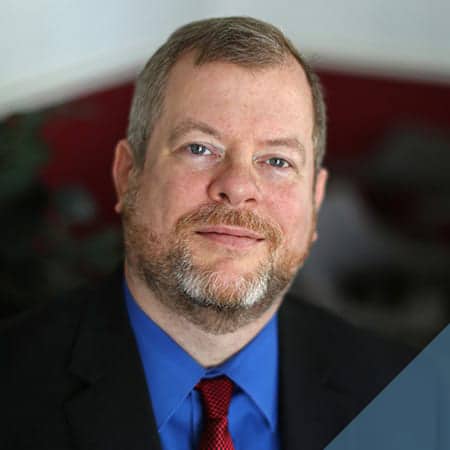 Practice Areas
Products Liability
Appellate Advocacy
Litigation & Appeals
Personal Injury - Plaintiff
Medical Negligence
Bar Admissions
Us Supreme Court
Connecticut
New York
U.S. District Court District Of Connecticut
U.S. Court Of Appeals 2nd Circuit
Education
Rutgers, The State University Of New Jersey School Of Law – Newark, Newark, New Jersey ─ J.D., 1995
Tufts University, Medford, Massachusetts ─ B.A. Major: Economics
Memberships
Connecticut Law Revision Commission, Commissioner
Regional Bar Association, Appellate Practice Committee, Co-Chair
Connecticut Trial Lawyers Association (CTLA), Board Of Governors
CTLA Product Liability Committee, Chair
The National Academy Of Motorcycle Injury Lawyers
Attorneys Information Exchange Group (AIEG), Board Of Directors
Stamford/Norwalk Regional Bar Association, Appellate Practice Committee, Co-Chair, 1999 – Present
Connecticut Bar Association YLS Appellate Practice Committee, Co-Chair, 1999 – 2000
American Association For Justice, Leaders Forum
Pro Bono Activities
Stamford Ferguson Library, Board Of Trustees
Connecticut Law Revision Commission, Board Of Trustees
Stamford Animal Care, Board Of Trustees
Control Center Task Force, Board Of Trustees
Brenden P. Leydon
Attorney
Practice Areas
Products Liability
Appellate Advocacy
Litigation & Appeals
Personal Injury - Plaintiff
Medical Negligence
Bar Admissions
Us Supreme Court
Connecticut
New York
U.S. District Court District Of Connecticut
U.S. Court Of Appeals 2nd Circuit
Education
Rutgers, The State University Of New Jersey School Of Law – Newark, Newark, New Jersey ─ J.D., 1995
Tufts University, Medford, Massachusetts ─ B.A. Major: Economics
Memberships
Connecticut Law Revision Commission, Commissioner
Regional Bar Association, Appellate Practice Committee, Co-Chair
Connecticut Trial Lawyers Association (CTLA), Board Of Governors
CTLA Product Liability Committee, Chair
The National Academy Of Motorcycle Injury Lawyers
Attorneys Information Exchange Group (AIEG), Board Of Directors
Stamford/Norwalk Regional Bar Association, Appellate Practice Committee, Co-Chair, 1999 – Present
Connecticut Bar Association YLS Appellate Practice Committee, Co-Chair, 1999 – 2000
American Association For Justice, Leaders Forum
Pro Bono Activities
Stamford Ferguson Library, Board Of Trustees
Connecticut Law Revision Commission, Board Of Trustees
Stamford Animal Care, Board Of Trustees
Control Center Task Force, Board Of Trustees
Biography
Brenden Leydon leads the firm's product liability practice and handles all types of complex personal injury and civil litigation. He has successfully resolved numerous cases against major auto, medical device, and consumer product manufacturers, and he has had many successful verdicts on behalf of victims seriously injured by the negligence of others.
Brenden received his undergraduate degree from Tufts University. He later went on to earn his law degree from Rutgers-Newark Law School. Prior to law school, Brenden served in the United States Army National Guard as a forward observer and infantry officer.  He has been practicing trial and appellate litigation at Wocl Leydon Personal Injury Attorneys since 1995.
Widely Acknowledged as a Super Lawyer
Brenden has successfully argued numerous appeals in the Connecticut Supreme Court, Connecticut Appellate Court, and United States Court of Appeals for the Second Circuit involving landmark issues of constitutional law, personal injury, medical malpractice, product liability, workers' compensation, foreclosures, family law, and commercial litigation. He has presented at numerous legal seminars in Connecticut and throughout the United States on various issues of trial and appellate practice.
He has won numerous honors and awards in the legal profession, including the Connecticut Law Tribune Impact Award in 2002 and the Rutgers' Law School Constitutional Litigation Clinic Alumni Award in 2001. In addition, Brenden has been recognized by Super Lawyers every year since 2009. In 2015, the Connecticut Law Tribune inducted him into the Personal Injury Hall of Fame for Product Liability.
Brenden is on the Board of Governors of the Connecticut Trial Lawyers Association (CTLA) and chairs the CTLA Product Liability Committee. He is also on the Board of Directors of the Attorneys Information Exchange Group (AIEG), a national organization focusing on product liability cases. Brenden has been co-chair of the Appellate Practice Committee for the Stamford/Norwalk Regional Bar Association since 1999. He has also served as a commissioner for the Connecticut Law Revision Commission. In 1999-2000, he was co-chair of the Connecticut Bar Association YLS Appellate Practice Committee.
In his spare time, Brenden is very active in and committed to the local community. He has served on the Board of Trustees of the Stamford Ferguson Library, the Connecticut Law Revision Commission, and the Stamford Animal Care and Control Center Task Force. Brenden, along with his wife, Angela; their son, Brenden Jr.; and their two dogs, Davey and Lucy, make their home in Stamford. In addition to his participation in community activities, Brenden attends Holy Spirit Church in Stamford.
Brenden's main areas of practice are as follows: product liability, appellate advocacy, litigation and appeals, personal injury–plaintiff, and medical negligence.