Our Attorneys & Staff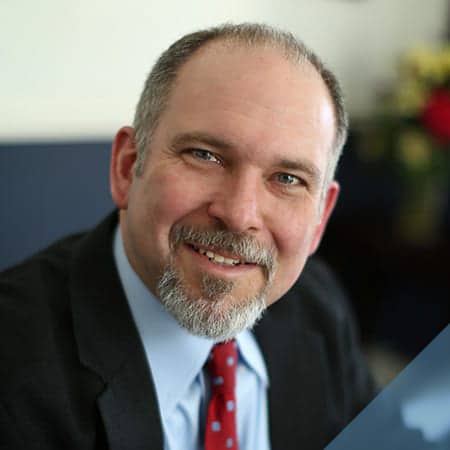 Practice Areas
Worker's Compensation
Motor Vehicle Accidents
Land Use And Zoning
Premises Liability
Bar Admissions
Education
Pace University School Of Law, White Plains, New York ─ J.D.
Western Connecticut State University, Danbury, Connecticut ─ B.S., 1995; Honors: Dean's List 3 Semesters; Major: Criminal Justice And Law Administration
Sacred Heart University, Fairfield, Connecticut; Major: Criminal Justice
Memberships
Connecticut Bar Association, Member, 2003 – Present
The National Academy Of Motorcycle Injury Lawyers
Practice Areas
Worker's Compensation
Motor Vehicle Accidents
Land Use And Zoning
Premises Liability
Bar Admissions
Education
Pace University School Of Law, White Plains, New York ─ J.D.
Western Connecticut State University, Danbury, Connecticut ─ B.S., 1995; Honors: Dean's List 3 Semesters; Major: Criminal Justice And Law Administration
Sacred Heart University, Fairfield, Connecticut; Major: Criminal Justice
Memberships
Connecticut Bar Association, Member, 2003 – Present
The National Academy Of Motorcycle Injury Lawyers
About David
Born and raised in Stamford, Dave Tiani knew that one day he wanted to give back and to make a difference in the lives of those who had lived around him his whole life. Dave graduated from Stamford Catholic High School and went on to attend Sacred Heart part-time while working delivering appliances for a local store.
With a desire to serve his country, in December of 1989, Dave joined the Marines as a Reserve. He graduated Honor Graduate with the rank of Lance Corporal, a true honor for an enlisted Marine. Upon completion of basic training and some additional schooling, Dave began working in construction prior to being activated for the First Gulf War in November 1990. With his appointment to the 5th Marines, he and the platoon received the combat action ribbon.
An Officer and an Attorney
In January 1991, upon his return home from active duty in the war, Dave started college full-time at Western Connecticut State University using the GI Bill but still working part-time in construction. In 1995, he graduated with a degree in Justice and Law Administration and was Honorably Discharged from the Marine Corps. Dave then spent two years working in construction and paving driveways.
As often happens in life, Dave crossed paths with Nick Wocl and Brenden Leydon when he was asked to serve as a witness in a trial where they were representing Dave's employer. This led to an internship and a long-lasting relationship with Tooher, Wocl & Leydon. While he continued to work full-time at the firm, he attended classes at night at Pace University Law School. Upon graduation from law school and passing the Connecticut State Bar in 2003, Dave was hired by the firm as an associate attorney. He was sworn into the State of Connecticut Superior Court in 2003 and into the Federal Court in 2017.
Dave's legal career has been dedicated to serving the family and clients of Wocl Leydon since his admittance to the Bar. His main focus at the firm is working with the partners in developing the cases (particularly the automobile and trucking accident cases) to allow settlements to be successfully negotiated on behalf of the clients. He works with both the clients and the partners on all levels of the case in order to keep the clients informed and help them feel comfortable throughout the entire process. He helps to educate them and answer all of their questions.
"I do love what I do because every day is a challenge. People come to us because something bad has happened and they have a problem. My job is to help simplify their problem, and I do that by taking as much of the pressure off of them and putting it on me. There are no problems, only solutions," Dave said.
"My favorite part of the job is just dealing with the people. Everyone has a story prior to getting injured. They all have some unique twists that make them a little bit different. Those little twists are what allow me to remember each client years after a case goes away. It's not forgetting that makes what I do special. Because to me, each client is a person that I've been able to help."
In addition to his work with the clients, Dave works with other team members to prepare each case with an eye to resolving the case prior to litigation. If this isn't possible, then he aids in preparing the case and the client for the litigation phase and all that entails. This includes preparing for and attending depositions and continuing to work with opposing attorneys to ensure that the cases move along smoothly for the benefit of the client. Dave's role of "client-counselor" continues throughout the litigation phase as well, as he regularly attends court hearings, mediations, and arbitrations.
Dave is a longstanding member of the American Association for Justice, formerly the American Trial Lawyers Association. He is also a member of the Connecticut Bar Association and the Fairfield County Bar Association.
"People come to us because something bad has happened and they have a problem. My job is to help simplify their problem, and I do that by taking as much of the pressure off of them and putting it on me."
Problem Solver to the Core
When Dave isn't working with his fellow Wocl Leydon family members to help their clients, he and his wife, Amy (who have been married since 2003, the same year he graduated from law school!), are busy raising and being actively involved with their three children, Taylor (9), DJ (11), and MacKenzie (13). By living in the Trumbull community, Dave and his family are fortunate to be surrounded by wonderful neighbors who have children of similar ages who share the same interests and can enjoy watching them grow up together. He is a member of the Father Club at the school where his youngest two children attend, and the entire family participates in many school functions. In addition, he and his wife are both active in the PTA. In addition, Dave and his family are able to be a part of the church family at Saint Catherine's in Trumbull, where they attend services together.
Dave's focus is on solving problems at work and at home. In both places, he has the support of his "family" ─ his partner in life, his wife at home, and the rest of the team at Wocl Leydon at the office. This allows Dave to do what he does best, be there for the clients when they need him most.