Our Attorneys & Staff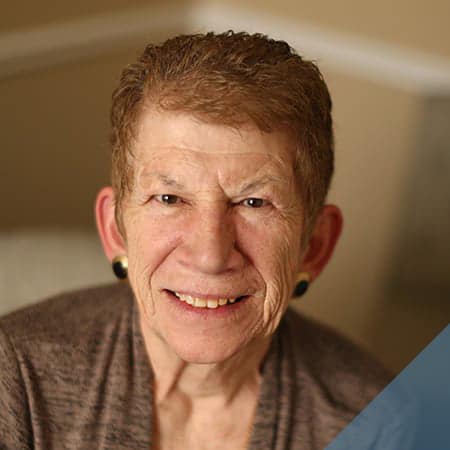 Geraldine Agneto
Legal Assistant
Having learned and evolved with the firm as well as being the "senior" most member of the non-attorney staff (she's the most senior person in the firm, second only to Mr. Tooher, period), she is trusted and respected by everyone. She carries the title of "Office Manager," but her duties extend far beyond that to legal assistant to Mr. Tooher, bookkeeper, and when a case is settled, she handles the disbursement of the settlement checks. Although all of the above are included in her "job responsibilities," her caring and kind demeanor make Gerry "Mama" to everyone she knows from the staff to people at the church and friends of her children.
"We really have become a family. The attorneys/partners care about each other, about their staff."
When she is not enjoying her work with her family at Wocl Leydon, Gerry and her husband, Nick (who have been married 50 years!), enjoy participating in many various activities at their church. Gerry especially likes her role as a greeter and her participation in a weekly ladies' fellowship and prayer group. In addition, Gerry and her husband share a love for old cars, and they have spent time at old car shows and going for long beautiful rides in old classic cars.
Her spunk and enthusiasm keep her young, as does her love of dancing to '50s music. However, the most important thing in Gerry's life is spending time with her family ─ her children, grandchildren and step-grandchildren. Because she values family so much, Gerry carves out a special time with just her grandchildren every Wednesday afternoon. She has always recognized that life is short and time is precious, so she does her best to take advantage of that time with her grandchildren while she is able and they are still young enough to enjoy it, too!