Our Attorneys & Staff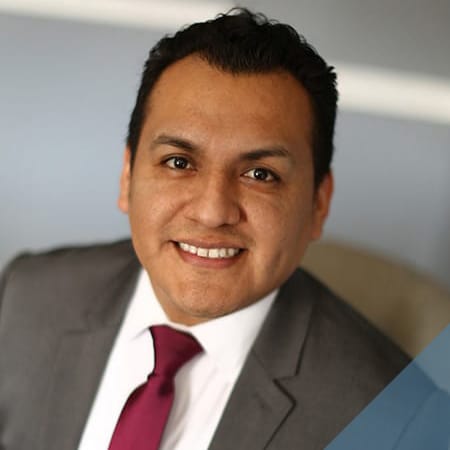 Julio Cardenas
Legal Assistant
However, in 2006, Julio was given an opportunity to work with a real estate attorney. Julio's interest in the law and a desire to help others was fostered. He gained tremendous experience in real estate law and provided excellent client service.
Then in 2008, Tooher Wocl & Leydon, LLC, (now Wocl Leydon Personal Injury Attorneys) presented Julio with the wonderful opportunity to work as its medical records coordinator. Now, he is in charge of requesting, receiving, and organizing medical records. He handles all of the medical records and bills for all cases in the office. In addition, he serves as an interpreter for Wocl Leydon's Spanish-speaking clients. He is also a notary public, a service that Wocl Leydon Personal Injury Attorneys provides free of charge for all clients.
His desire to help others is carried over into his time away from his Wocl Leydon family as well. In pursuit of ways to be of service to others, Julio started a document translation company called iTranslate Professional Services, where he worked translating documents for USCIS for immigration proceedings and for the Connecticut Department of Motor Vehicles. He became an approved Connecticut DMV document translator in January 2018.
In addition, he recently acquired passion and talent for educating people, especially teenagers, about what it is to be an immigrant, the importance of speaking a second language, and fulfilling the American dream. While doing this, he has been invited by Darien High School to speak to Spanish classes about the importance of being bilingual and all the opportunities that come with it. He was also invited to town hall by Peruanos Unidos, a local Peruvian organization, to speak to the 2017 Peruvian-American High School graduates about the importance of never forgetting their roots, the values they have been taught at home by their families, and the importance of speaking a second language. The success of that presentation led to an invitation to return and speak to this year's graduating class.
Following the tradition that his parents instilled in him that it is important to give back to your community and to provide help to those who are less fortunate, he has helped to raise funds for relief from the natural disasters that have occurred in Peru and Ecuador. He has also organized various activities to raise funds for Peruvian children who are either homeless or orphaned. As he does this, Julio works to instill these same values and traditions in his children in hopes that they will continue these efforts for many generations to come.
Julio lives in Stamford and is a "Dad" to two smart, active, and handsome boys, Enzo (6) and Thiago (3). His passions include his children, his family, sports of all kinds, traveling, and a deep appreciation and love of the Spanish language.
His passion for traveling began at an early age when he traveled to Chile, Argentina, and Ecuador with his parents. During his high school years, he had the wonderful opportunity to travel to Europe with his high school soccer team and represented Connecticut in various international tournaments. His love of traveling has him looking forward to many trips in the future, including two trips planned for this year. He attended the World Cup in Russia in 2018 and is planning a trip to Iceland in the future. It is his goal to travel somewhere new once a year and, as his boys get older, for them to travel with him!