Our Attorneys & Staff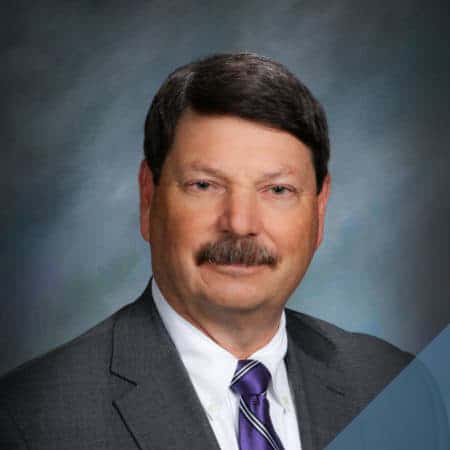 Practice Areas
Medical Malpractice
Car Accidents
Truck Accidents
Motorcycle Accidents
Personal Injury
Product Liability
Nursing Home Injuries
Wrongful Death
Bar Admissions
Connecticut, 1984
Pennsylvania, 1984
US District Court of Connecticut, 1984
US Court of Appeals, 2nd Circuit, 1994
US Supreme Court, 1998
Education
University Of Bridgeport School Of Law, Bridgeport, Connecticut J.D., 1984
Law Review – University Of Bridgeport, Managing Editor, 1982 – 1984
Providence College, Providence, Rhode Island ─ B.A., 1981
Memberships
American Bar Association, Member
Connecticut Bar Association, Member
American Association For Justice, Leaders Forum Member
The National Academy Of Motorcycle Injury Lawyers
Connecticut Trial Lawyers Association, Member
Connecticut Trial Lawyers Association, Member Of The Board Of Directors
Pro Bono Activities
Connecticut Superior Court For The Judicial District Of Stamford/Norwalk
Nicholas E. Wocl
Attorney / Founding Member
Practice Areas
Medical Malpractice
Car Accidents
Truck Accidents
Motorcycle Accidents
Personal Injury
Product Liability
Nursing Home Injuries
Wrongful Death
Bar Admissions
Connecticut, 1984
Pennsylvania, 1984
US District Court of Connecticut, 1984
US Court of Appeals, 2nd Circuit, 1994
US Supreme Court, 1998
Education
University Of Bridgeport School Of Law, Bridgeport, Connecticut J.D., 1984
Law Review – University Of Bridgeport, Managing Editor, 1982 – 1984
Providence College, Providence, Rhode Island ─ B.A., 1981
Memberships
American Bar Association, Member
Connecticut Bar Association, Member
American Association For Justice, Leaders Forum Member
The National Academy Of Motorcycle Injury Lawyers
Connecticut Trial Lawyers Association, Member
Connecticut Trial Lawyers Association, Member Of The Board Of Directors
Pro Bono Activities
Connecticut Superior Court For The Judicial District Of Stamford/Norwalk
About Nicholas
Nicholas E. Wocl received a Bachelor of Arts degree in history and education from Providence College in 1981. During commencement, he was awarded the Rev. Vincent C. Dore Award for Community Service. Upon graduation from Providence College, he was commissioned a Second Lieutenant in the United States Marine Corps Reserve.
Nick earned his Juris Doctor degree, with honors, from the University of Bridgeport School of Law in 1984. While in law school, he was promoted to First Lieutenant in the United States Marine Corps Reserve. During law school, he was selected for membership in the Law Review, and in his third year, he was elected Managing Editor of the Law Review. Also in his third year, Nick became the first law student in the State of Connecticut to try a case in Federal Court. At his law school commencement, he received the Litigation Skills and Practice Award for demonstration of outstanding litigation skills.
A Devoted Personal Injury Attorney
In 1984, Nick was admitted to the practice of law in Connecticut and Pennsylvania. He is also admitted to practice in the Federal Court for the District of Connecticut, the Second Circuit Court of Appeals, and the United States Supreme Court.
As an attorney, Nick has devoted his professional career to litigation. When asked why he selected "litigation" as the area of law he wanted to practice, Nick said, "I decided to become a trial lawyer so that I could fight and protect the rights of people who could not fight and protect themselves. When I was in high school, I protected students who were being bullied. Now I protect people from corporations, hospitals, doctors, and negligent drivers. I have the best job in the world. I hold people accountable for their wrongful conduct. I protect people from financial harm and ruin and compel wrongdoers to take responsibility for their conduct."
For the past 20 years, Nick has concentrated solely on litigating personal injury, medical malpractice, and attorney grievance hearings. He has tried numerous courtside and jury trials to verdict. Nick has resolved many cases, by either verdict or settlement, exceeding $1 million.
"There are many people who are victims of the negligent, reckless, or intentional conduct of wrongdoers. I ensure that my clients are not victimized twice: once by their injuries and second by the legal system where insurance defense attorneys take advantage of the weak and uninformed. My duty to my clients is to force wrongdoers to take responsibility for their conduct and force them to pay full, fair, and complete compensation for every injury and damage suffered by my client, so that full justice is obtained."
Highly Respected By His Peers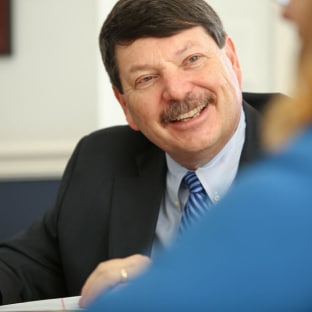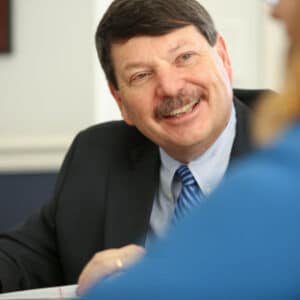 He serves on the Executive Committee and Medical Malpractice Committee for the Connecticut Trial Lawyers Association. He has been selected a Connecticut and New England Super Lawyer for Personal Injury and Medical Malpractice since the inception of this honor in 2006. He is a Life Fellow of the Connecticut Bar Foundation James W. Cooper Fellows Program. Nick is a member of the Multi-Million Dollar Advocates Forum and America's Top 100 Attorneys (Lifetime Achievement). He has an AV rating with Martindale Hubbell and a 10.0 rating with AVVO. He has also been selected by Best Lawyers in America for Personal Injury and Medical Malpractice.
Nick regularly volunteers his time to serve as a court-appointed factfinder and arbitrator for the Connecticut Superior Court for the Judicial District of Stamford/Norwalk. In addition, he frequently shares his insight and experience with other attorneys by providing continuing legal education seminars on the topics of legal ethics, evidence, trial practice, and medical malpractice. He is a founding member of the law firm Wocl Leydon Personal Injury Attorneys.
Nick lives in Trumbull with his best friend and wife, Nancy. They have two fantastic children: Craig, who is an assistant manager in Equity and Savings Plan Investments for International Paper in Stamford, and Nikki, who is a kindergarten teacher in Southport. In his free time away from his Wocl Leydon "family", Nick enjoys spending time with his family and close friends and fishing in beautiful fishing spots across the nation.