Bicycle Accident
Last updated Tuesday, November 21st, 2023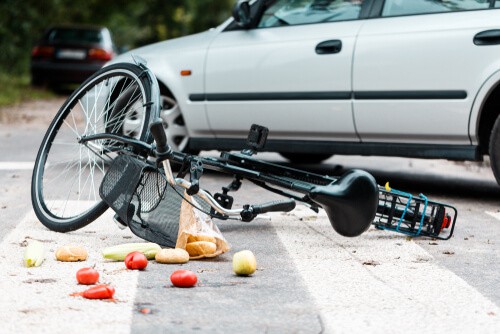 When a bicycle is involved in a collision with a motor vehicle, or is forced off the road because of a reckless driver, the biker is often vulnerable and likely to suffer a serious injury. Despite Connecticut laws that recognize the rights of bicycle riders, many car drivers continue to treat bikes with hostility or indifference and fail to yield the right of way. Children, in particular, are vulnerable to negligent drivers who don't slow down in residential areas or fail to consider that a child on a bike may not understand the rules of the road. An experienced bicycle accident lawyer can always be helpful.
If you or a member of your family has suffered a bike accident injury caused by a driver of a motor vehicle in Connecticut, call a personal injury lawyer at Wocl Leydon, LLC. We understand the complexities of investigating and preparing evidence in accidents involving bicycles, scooters and other nontraditional vehicles allowed on our roadways.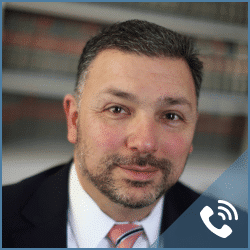 Get Your FREE Case Review,
In Person or Virtually Online
Bridgeport and Stamford Bike Accident Lawyers Serving All of Connecticut
Both biker and car driver must share the road and obey traffic laws. Unfortunately, bikers are often squeezed into situations in which a collision with a car or riding off the road is inevitable and the distracted or negligent driver may be found to be at fault. These types of accidents often result in disputes over who was at fault and proving negligence relies on eyewitness accounts and an in-depth understanding of how bicycle accidents occur. We work with expert witnesses, transportation engineers, accident reconstruction specialists, medical professionals, economists and other experts as required to fully develop the evidence of liability and damages in a given case.
Free Consultation · No Attorneys Fees Unless We Help You Recover Money
You may not know whether you have a case for damages against the car driver who collided with you or caused your injuries. We provide a free case evaluation to review the facts of your case and explain your options for pursuing full and fair money damages. If we represent you against the driver's insurance company, we will cover all costs of investigating, preparing and prosecuting your case. You will pay attorneys' fees only if we help you recover money for your injuries and financial damages.
From our offices in Stamford and Bridgeport, our lawyers represent clients in catastrophic injury litigation cases throughout Connecticut. Call us at 203.517.0456 or contact us by e-mail to arrange a free consultation with one of our experienced Stamford bicycle accident lawyers today.