Home Depot Falling Items Lawsuit
Last updated Tuesday, November 21st, 2023

With about 30 stores in Connecticut and over 2,000 across the United States, Home Depot is one the largest home improvement supply retailers in the nation. Home Depot offers a vast selection of construction and home improvement materials. Still, the Home Depot Falling Items Lawsuit is standard.
However, customers at Home Depot stores can suffer severe injuries in accidents at the stores. The company faces many lawsuits each year from customers who've been hurt due to dangerous conditions caused by negligence on the part of employees or management. 
One commonly reported type of accident at Home Depot is falling objects that result in injury. Because of all the merchandise stacked high above the aisles and the items on elevated shelves, there is a risk that something could fall and hit a customer. 
If you have been injured in a falling object accident at a Home Depot store in Bridgeport, CT, you may be entitled to compensation. The Bridgeport premises liability lawyers at Wocl Leydon are here to help. Call us any time for a free, no-obligation consultation.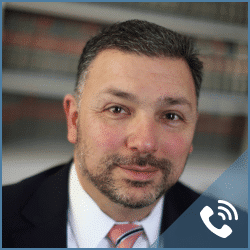 Get Your FREE Case Review,
In Person or Virtually Online
Home Depot Falling Objects Injuries in Bridgeport, CT
While falling object accidents in retail stores are relatively rare, when they do occur, the results are often catastrophic. When a heavy object, such as a packing crate, falls on someone, they may be crushed to death. Even a relatively lightweight object can cause serious injuries when it falls from high up. 
Common injuries sustained by falling objects at Home Depot include:
Broken bones
Concussions
Cuts and lacerations
Neck and back injuries
Internal organ injuries (often caused by crushing)
Facial fractures and scarring
Torn ligaments
Shoulder injuries
Knee injuries
When these injuries occur at Home Depot because of someone else's negligence, you may be able to recover compensation. On top of the physical damages that you may suffer from a falling merchandise accident, the financial damages from medical treatment and lost time at work can also be devastating. 
A skilled attorney with experience handling Home Depot injury claims can help you seek economic and non-economic damages. Economic damages include damages that have a clear dollar amount attached, such as medical bills and lost wages. Non-economic damages are harder to quantify but just as real. They may include losses like pain and suffering and loss of ability to enjoy life.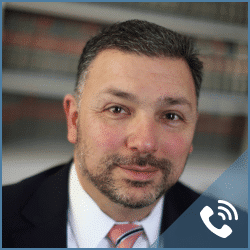 Get Your FREE Case Review,
In Person or Virtually Online
Who Is Liable for Falling Objects at Home Depot in Bridgeport?
Like all retailers, Home Depot has a "duty of care," which is a legal obligation to avoid causing harm to customers. Home Depot must do everything reasonably possible to make sure their customers are safe from dangerous conditions – including loose or improperly stacked or stocked merchandise that may fall – that might cause injuries. 
If the Home Depot store creates a dangerous situation or fails to address a known dangerous situation and it causes you to get injured, the store owners and managers may be deemed negligent and could be held liable for injuries caused by a dangerous or defective condition.
It's important to note that Connecticut is one of the states that follow modified comparative negligence laws. This means that as long as the injured person was not more than 50% at fault, they can file a personal injury lawsuit – Home Depot Falling Items Lawsuit, against the responsible party. However, any award would be reduced by the percentage of fault attributed to the accident victim.
Connecticut Premises Liability Laws
Premises liability laws involve the legal responsibilities of property owners to prevent injuries from occurring to visitors on their property. Falling objects injuries and injuries caused by dangerous or defective conditions classify as premises liability cases.
In proving a premises liability case, the person injured by the falling object must show that the standard of reasonableness required has not been met. In the case of Home Depot, the injured person must prove that the store's knowledge of the condition caused their injury. The injured individual has to prove that they knew or should have known about the dangerous condition but failed to correct it. 
When to Contact a Bridgeport Premise Liability Lawyer
When involved in an accident at Home Depot, there are certain actions you will want to take. First, you need to report the accident to store personnel. If you suffered serious injuries and are unable to report the accident, seek medical attention immediately. After you have been treated, call the store to ensure that an accident report was completed.
Make sure you hold onto all of the medical bills you have incurred, as well as documentation of your lost wages due to missed work because of your injuries. Don't try to deal with Home Depot and handle your injury claim alone. It is highly recommended that you contact an experienced Bridgeport premises liability attorney as soon as possible for help with every aspect of your injury claim. 
When you have a personal injury lawyer in your corner, you can rest assured that they have your best interests at heart during settlement negotiations. When you contact a personal injury attorney, be sure to explain the specific details of your falling object accident.
A Bridgeport personal injury lawyer will also be able to determine whether Home Depot's settlement offer is a fair one. An attorney can file a Home Depot Falling Items Lawsuit if you are not offered full and fair compensation for the injuries sustained as a result of your falling object accident at Home Depot.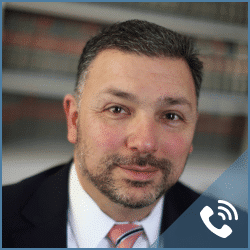 Get Your FREE Case Review,
In Person or Virtually Online
How Can Wocl Leydon Help Me?
Your ability to seek compensation for injuries caused by a Home Depot store will depend on a range of factors, such as the extent of your injuries, the cost of your medical care, whether witnesses were present, video surveillance footage of the accident, and a determination of what caused the object to fall or you to be injured by a dangerous or defective condition. Being represented by a skilled Home Depot premises liability attorney could make a significant difference. 
The experienced lawyers at Wocl Leydon are ready to perform a thorough investigation (including requesting any video footage of your accident), evaluate all of your medical expenses and other losses, properly document all of your injuries, and work to build a strong legal case. 
Contact our Bridgeport personal injury and premises liability attorneys today to schedule a free and confidential consultation related to filing a Home Depot Falling Items Lawsuit.