Cancer Misdiagnosis
Last updated Friday, November 24th, 2023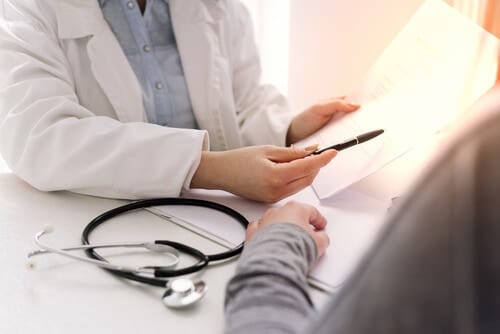 Connecticut Cancer Misdiagnosis Lawyers
If a medical professional failed to properly and timely diagnose cancer in you or a loved one, a medical malpractice lawyer from Wocl Leydon can help. Cancer misdiagnosis, delayed diagnosis, or complete failure to diagnose can occur when a doctor does not recognize or correctly interpret symptoms in a cancer patient. There are also "false positive" cases in which a patient is diagnosed with cancer – and undergoes invasive treatments – when in fact the patient never had the disease.
If cancer is not detected right away, the opportunity to undergo life-saving treatment could be delayed or lost altogether. Early detection is fundamental in fighting this disease. Healthcare professionals are accountable for taking appropriate and timely steps to diagnose cancer and administer appropriate treatments. If they neglect to do so, the lawyers at Wocl Leydon can help you hold them responsible.
Contact us today at by phone or online to start down the path towards justice. The consultation is free and there are no attorney's fees unless we recover compensation for you.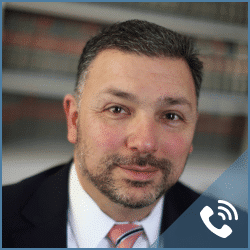 Get Your FREE Case Review,
In Person or Virtually Online
What Can Lead to a Delayed Cancer Diagnosis?
Cancer misdiagnosis can occur for many different reasons. Some common causes of cancer misdiagnosis that we are familiar with at Wocl Leydon include:
Faulty Equipment. Problems with testing and diagnosis equipment can lead to misdiagnosis of cancer. Failure to diagnose may occur when a specific test does not indicate the presence of cancer cells from a patient's tissue sample. Diagnostic medical equipment such as X-rays and MRIs may fail to identify cancer in the patient.
Inaccurate Testing or No Testing. It is common that cancer could have been diagnosed if the doctor had ordered the proper tests, such as a mammogram, pap smear, colonoscopy, or prostate exam. Sometimes, the proper tests were conducted, but they were either mishandled in the lab or misinterpreted by the physician, which led to misdiagnosis or failure to diagnose.
Lack of Knowledge. Cancer misdiagnosis may occur despite timely action on the part of the doctor. This can happen due to the doctor's lack of awareness of the symptoms associated with some types of cancer.
Busy Schedules. Oncologists and other doctors can make mistakes due to the hectic nature of their schedules. Most doctors spend on average only 15 minutes with each patient, which leaves little time for in-depth discussions about their condition, their symptoms, and making an accurate diagnosis more difficult.
Whatever the reason for your misdiagnosis, a lawyer from Wocl Leydon can help you determine if and how to proceed with a medical malpractice claim.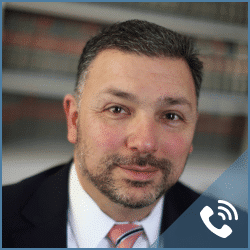 Get Your FREE Case Review,
In Person or Virtually Online
What You Have to Prove in a Cancer Misdiagnosis Claim in Connecticut
Generally, cancer misdiagnosis can be proven by showing that you suffered harm because of the negligence of a medical professional, whether it is a doctor, lab technician, specialist, or someone else. Cancer misdiagnosis falls into the category of medical malpractice.
There are four primary requirements necessary to prove medical malpractice:
A doctor-patient relationship existed. To bring a cancer misdiagnosis lawsuit, you must show that the healthcare professional in question provided treatment to you.
Your treatment violated the standard of care. The standard of care refers to the level and kind of treatment a similarly situated skilled and competent healthcare professional would give to a patient under similar circumstances.
Your injury was the result of medical negligence. Even if you can prove that your treatment violated the standard of care, it won't matter if you can't prove that your injury was caused by the healthcare professional's medical negligence.
The results of the medical negligence were significant. Medical malpractice cases, particularly in the case of cancer diagnosis, can be complicated, drawn-out, and expensive. If your injuries and costs associated with the medical negligence were minor, it is likely not worth pursuing a lawsuit.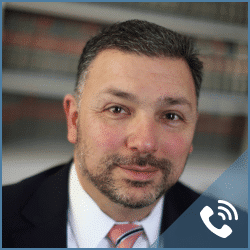 Get Your FREE Case Review,
In Person or Virtually Online
Statute of Limitations on Cancer Misdiagnosis Claims in Connecticut
In Connecticut, the statute of limitations for medical malpractice claims is generally two years after an injury or illness is sustained or discovered, or if it should have been discovered in the exercise of reasonable care. The lawsuit must be initiated within three years of the date of the act or omission, known as the statute of repose. There are special circumstances where the statute of limitations can be extended. Talk to a medical malpractice attorney to find out whether this extended statute applies to you.
Common Types of Cancer Misdiagnosis Claims We Handle
The timely and accurate diagnosis of cancer is critical for patient outcomes. When healthcare professionals are slow to diagnose cancer, or do so inaccurately, the opportunity for patients to receive effective treatment options is reduced or eliminated entirely.
Some common types of misdiagnosis claims we handle at Wocl Leydon include those that involve:
Brain Cancer
Breast Cancer
Cervical Cancer
Childhood Cancers
Colon and Rectal Cancer
Lung Cancer & Mesothelioma
Ovarian & Endometrial Cancer
Prostate Cancer
Skin Cancer (Melanoma)
Leukemia
All of these cancers require early and accurate diagnosis to prevent serious consequences. If a healthcare professional failed to do so for you or a loved one, you deserve justice.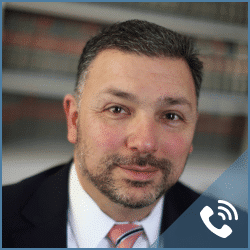 Get Your FREE Case Review,
In Person or Virtually Online
Why You Need a Medical Malpractice Attorney for Your Cancer Misdiagnosis Case
When warning signs or symptoms of cancer present themselves, the patient relies on their doctor to accurately detect and diagnose them. It is imperative that your doctor develops an immediate treatment regimen or refers you to a specialist. Early detection of cancer can often mean the difference between life and death. Failure to timely diagnose serious cancer deprives the patient of much needed time and treatment.
Cancer misdiagnosis affects the whole family, not just the patient. Watching a loved one suffer due to a missed or delayed diagnosis can be heartbreaking and knowing that treatment could have been administered earlier is devastating. If you lost a loved one due to cancer misdiagnosis, you could be eligible to pursue a wrongful death claim.
At Wocl Leydon, our experienced medical malpractice attorneys have extensive experience helping patients and their families get the compensation and justice they are due following cancer misdiagnosis. Our lawyers will collaborate with qualified medical experts to analyze and evaluate the diagnostic decisions and omissions on the part of a physician or another healthcare professional at all stages of a patient's case.
Our Connecticut medical malpractice attorneys serve clients throughout the Stamford and Bridgeport areas and across the state. For a free consultation to discuss your cancer misdiagnosis case, call us or contact us online now.