Catastrophic Injury Lawyer
Last updated Tuesday, November 21st, 2023

Since 1991, our lawyers have handled numerous complex, high-profile cases involving catastrophic injuries.
Catastrophic injuries are severe, debilitating injuries that often have a lasting or permanent impact on the victim. When someone else is responsible for a catastrophic injury, the law allows an injured victim to hold that party accountable for their expenses and losses.
If you have suffered a catastrophic injury due to someone's negligence or recklessness in Connecticut, don't hesitate to turn to Wocl Leydon for help. At our firm, our attorneys and staff treat every client like family. We are ready to work hard to support all of your needs throughout your case and recovery. We strive to reduce the anxiety and stress that can come with the pressures of recovering from a catastrophic injury and the legal process.
Our experienced legal team is prepared to explore every available opportunity to recover full compensation on your behalf, including taking your case to court, if necessary. We have helped injured victims throughout Connecticut secure the results they need.
Contact us today for a free initial consultation to learn more about how a Connecticut catastrophic injury lawyer from our firm can help you pursue the money you need to recover from a catastrophic injury.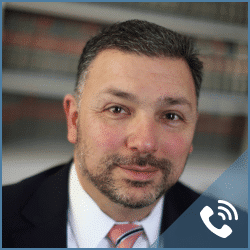 Get Your FREE Case Review,
In Person or Virtually Online
What Is a Catastrophic Injury?
A catastrophic injury refers to any severe injury that impacts a victim's ability to return to the life they enjoyed before the accident. This impact on daily living may be long-term, or the injury victim may suffer permanent disabilities due to their catastrophic injury. Some catastrophic injuries result in death.
A catastrophic injury may involve months or even years of intensive medical treatment and physical rehabilitation. In many cases, an injury victim may never fully heal or recover full capacity after suffering a catastrophic injury.
Types of Catastrophic Injuries
Some of the most common examples of catastrophic injuries suffered by accident victims in Connecticut include:
Traumatic brain injures(TBI)
Spinal cord injuries
Partial or total paralysis
Loss of limbs
Severe burns
Internal organ damage
Loss of hearing or sight
Disfigurement and severe scarring