Chronic Pain
Last updated Monday, November 20th, 2023

After an injury or illness, the healing process can be difficult. Victims hope that their health can be restored and life can go back to normal.
Unfortunately, that isn't always the case. The injured person could face chronic and lingering pain. This pain can last for months, years, sometimes even for the rest of the person's life.
When this chronic pain results from an accident caused by someone else's negligence, the victim may be able to pursue valuable compensation for medical bills, lost wages, pain, and suffering, and more.
If you have been the victim of an accident and now live with chronic pain, don't hesitate to learn more about your legal options for recovery. Compensation cannot remove all your pain, but it can help you recover from the financial instability caused by frequent medical visits and the emotional distress of coping with a long-term condition.
At Wocl Leydon, our legal team will take the time to understand your challenges and develop a personalized, sound legal strategy to pursue the outcome you deserve. You'll never be passed off to a case manager. Our attorneys will work directly with you to answer your questions and meet your needs.
We offer a free and confidential case review to advise you of your rights and help you get started. To set up your consultation with a compassionate Connecticut chronic pain attorney, contact us today.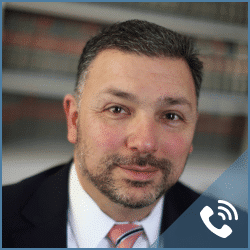 Get Your FREE Case Review,
In Person or Virtually Online
What Is Chronic Pain?
Pain is a response to injury or stimuli to the body. Nerve cells detect a problem or injury and send signals to the brain, which then interprets these signals as pain.
There are two different types of pain, acute and chronic.
Chronic pain is defined as long-term or persistent pain that lasts longer than 12 weeks. This type of pain may linger even when an individual is being treated with medication, physical therapy, or other rehabilitative options. Chronic pain is also typically considered to last long after what would be needed for "normal healing."
In comparison, acute pain resolves within a much shorter period and may respond well to anti-inflammatory medication and other pain-relief treatments.
What Causes Chronic Pain?
Chronic pain can be the result of several different causes. Chronic pain can stem from an illness like mesothelioma, fibromyalgia, cancer, or diabetes. It can also be triggered by an injury that has healed but still causes painful symptoms, like a back injury, badly broken bone, or burns.
Many painful chronic conditions result from injuries suffered in accidents, such as:
Motor vehicle accidents
Pedestrian accidents
Falls
Workplace accidents
Exposure to chemicals in the workplace
Medical malpractice
Defective medical devices
Unsafe consumer products
A few examples of the types of injuries that may cause chronic pain include:
Spinal cord injury
Nerve damage
Shoulder injury
Back injury, including disc damage
Joint damage to the hip, knee, wrist, elbow, or ankle
Broken bones
Brain injury
Burn injury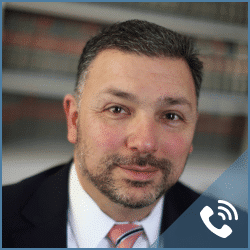 Get Your FREE Case Review,
In Person or Virtually Online
How Is Chronic Pain Diagnosed?
Diagnosing chronic pain can be a challenge. Pain is subjective. Only the person living with the symptoms can describe what the pain feels like and how it impacts their daily life. A physician will also want to take into consideration the following:
Where is the pain located?
Does the person have a history of injury or illness?
How often does the pain occur?
When does the pain occur?
How does it impact a person's daily life?
What activities make the pain better or worse?
What has the individual tried for pain management?
How Is Chronic Pain Treated?
Treating chronic pain may depend heavily on what is causing the painful symptoms and where the pain is located. In some cases, medication can control the pain. Other patients may require surgery or more invasive techniques.
Treating chronic pain may also require some trial and error. Individuals respond to pain differently. Some treatment options may work for one person but not for another. Treating chronic pain means working closely with your doctor and following all medical advice and treatment plans.
During this time, it may also help to keep a pain journal. A pain journal is a notebook or an electronic document where an individual records their pain levels daily. It can be helpful to note the level of pain, what made it worse or better, and how it impacted the individual's life that day. This information can be insightful for physicians and help track what treatment options may be working. It may also be helpful if the person wishes to file a court case for compensation.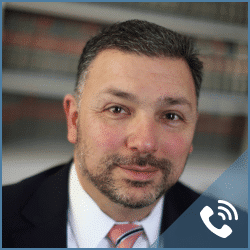 Get Your FREE Case Review,
In Person or Virtually Online
Some of the more common treatment options that may help alleviate chronic pain symptoms include:
Medication
Surgery
Physical therapy
Occupational therapy
Rehabilitation
Transcutaneous electrical nerve stimulation
Massage
Acupuncture
Counseling
Meditation
Exercise
Complications Related to Chronic Pain
Living with chronic pain can impact both the body and the mind. Chronic pain may inflame other injuries or illnesses and make people more susceptible to reinjuring themselves or suffering from a new injury.
The effects of chronic pain also take a significant toll on a person's mental health. Many individuals who suffer from constant pain also suffer from depression and anxiety.
Recovering Compensation for Chronic Pain in Connecticut
If you are suffering from chronic pain, you may be entitled to compensation through a personal injury claim in Connecticut. When negligent or reckless actions cause an accident, and that accident leads to chronic pain, the responsible party may be held accountable. For example, individuals involved in serious car accidents, workplace accidents, or falls on someone else's property may be able to use the law to recover money. Individuals hurt in medical malpractice cases or defective medical devices may also have legal compensation claims.
If your constant battle with chronic pain has altered your life, it would be worth talking to an experienced Connecticut chronic pain attorney at the law firm of Wocl Leydon about your situation. We will hear you out, review your case, and advise you of your legal rights. Our clients may be entitled to seek compensation for their medical expenses, lost wages, loss of earning capacity, pain and suffering, and more.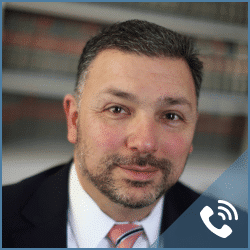 Get Your FREE Case Review,
In Person or Virtually Online
Contact Our Experienced Connecticut Chronic Pain Attorney Today
Talk to a skilled and experienced attorney with the law firm of Wocl Leydon today. We are prepared to fight to protect your rights and work to build a compelling case demonstrating why you deserve financial compensation for your chronic pain. We handle chronic pain cases on a contingency basis. That means you pay us nothing unless and until we secure compensation for you.
Ready to share your story? Contact us today to set up a free and confidential consultation.