Connecticut DMV Cracks Down on Unsafe Commercial Trucks
Last updated Monday, November 6th, 2023
Unsafe commercial vehicles put everyone on the road at risk. Due to their sheer size, a collision with an 18-wheeler or other large truck can cause significantly worse injuries than a comparable collision between two passenger vehicles. Semi-truck or Commercial vehicle accidents cause significant damage, so they are mainly under scrutiny.
Truck driver negligence – like speeding, drowsiness, or distraction – plays a big role in commercial vehicle accidents. However, in many cases, truck crashes can be tied to violations of state and federal safety regulations.
Luckily, both the Federal Motor Carrier Safety Administration and the Connecticut Department of Motor Vehicles are committed to cracking down on commercial carriers that violate safety rules. In early June, they joined forces as part of an international safety campaign called "Roadcheck 2012."
Officers from the Connecticut state police and the DMV vehicle safety enforcement office conducted roving patrols to perform spot-checks on commercial vehicles. They also administered inspections at weigh stations and pulled over vehicles found crossing state lines.
The inspectors performed general safety reviews, focusing on areas including brakes, load weights, lights, and drivers' hours of service behind the wheel. Vehicles that were found to have critical safety violations were immediately taken out of service.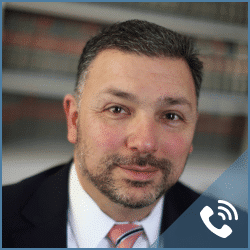 Get Your FREE Case Review,
In Person or Virtually Online
Safety Inspections Make Roads Safer for Everyone
By focusing on some of the most dangerous safety violations, law enforcement officials were able to take dangerous vehicles off the road and avoid truck accidents while minimizing the impact on legitimate commerce.
For example, hours of service regulations put strict time limits on the number of hours commercial truck drivers can be on duty before they must take a rest break. This is done in an effort to prevent drowsy drivers from making a mistake or falling asleep behind the when of an 80,000-pound truck barreling down the highway. In many respects, drowsy driving is just as dangerous as drunk driving. However, some companies push their drivers to the limit, albeit violating hours of service rules in an attempt to make more money.
Similarly, mechanical defects increase accident risk. Faulty brakes may prevent a truck from stopping in time, while broken lights fail to alert other motorists to dangerous maneuvers. Some carriers put off maintenance as a way to cut costs.
Campaigns like this one go a long way to keep Connecticut motorists safe. Unfortunately, they can't totally prevent truck accidents from happening. If you were injured in a truck accident, you may be entitled to compensation. Contacting a Connecticut personal injury attorney who can help protect your rights is advised.