Connecticut Dangerous Drugs Lawyers
Last updated Thursday, November 23rd, 2023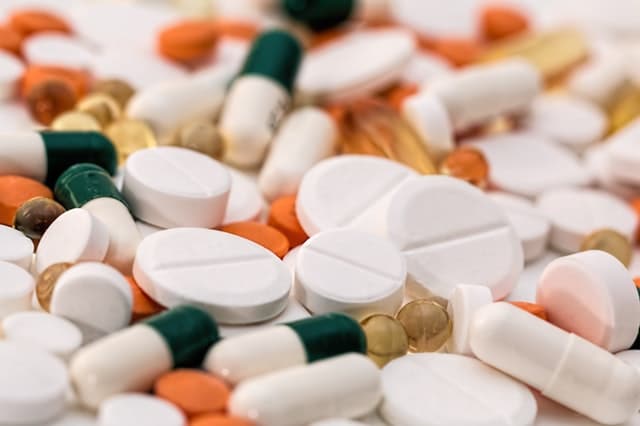 Have you experienced adverse side effects from a prescription medication? Did a prescription drug worsen your current condition or create additional serious health concerns? If you answered yes to either of these questions, you may be entitled to significant compensation for your suffering.
Doctors prescribe drugs to help manage a wide variety of different physical and mental illnesses. Prescription medications are supposed to help you live a happier and healthier life. However, when a company produces defective or dangerous drugs, these medications can cause more harm than good. 
Prescription medications in the United States undergo rigorous testing by the Food and Drug Administration (FDA) before they are released to consumers. Despite these precautions, dangerous drugs are still a growing concern.
The FDA Adverse Events Reporting System identifies which drugs are the most dangerous by tracking the number of people who experience side effects. In 2019, this system recorded 2,191,808 reports of adverse effects, including 1,159,948 serious health problems and 173,875 deaths. These shocking statistics demonstrate the prevalence of dangerous drugs across the United States. 
Drug companies must protect patients by preventing dangerous drugs from entering the market and recalling drugs that prove to be defective. When a company fails in this responsibility, they need to pay the price for the harm they cause. If a dangerous or defective drug seriously hurts you or a loved one, you have the right to seek compensation for your losses.
The Connecticut dangerous drug lawyers at Wocl Leydon are ready to help you fight back against big pharmaceutical companies. We know the importance of fair compensation, and we will fiercely defend your right to justice. Begin work on your case today by contacting Wocl Leydon right now.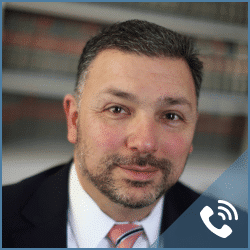 Get Your FREE Case Review,
In Person or Virtually Online
What Makes a Drug Dangerous?
Medications function in the body by interacting with the systems and chemicals already present. Some medications offer localized effects, while others impact the body as a whole. In either case, you are adding a chemical to the body to treat or reduce a health problem. 
Every medication, from over-the-counter drugs to prescriptions, comes with some level of risk that you will experience side effects. In many cases, it is impossible to know whether you will experience minor or severe side effects before you take a medication. 
Serious side effects from a safe drug typically appear in a small percentage of the drug's users. These adverse effects may also be related to underlying medical conditions or medication interactions that are specific to the patient.
However, when a medication causes serious or even deadly side effects in a large number of users, this drug may be dangerous or defective. The side effects of dangerous drugs can have permanent or even life-threatening consequences, which place everyone using this drug at serious risk. 
Some of the most severe side effects from dangerous and defective drugs include:
Blood clots
Stroke
Cancer
Birth defects
Brittle bones
Seizures
Addiction
Suicidal thoughts
Hallucinations
Memory loss
Coma
These are just a few of the health risks associated with dangerous drugs. When drug manufacturers hide information about adverse effects or fail to remove a dangerous drug from the market, they need to be held accountable for the harm that trusting consumers suffer.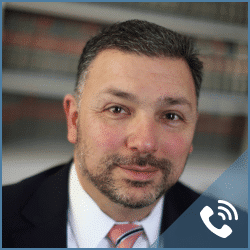 Get Your FREE Case Review,
In Person or Virtually Online
Types of Drug Injury Cases
Pharmaceutical companies must do everything in their power to ensure that their drugs are reasonably safe before they enter the market. They also have a duty to warn doctors and patients of any potential adverse side effects that the company is aware of. 
However, these companies are often more focused on their profit than the safety of their product. When this is the case, millions of people may suffer before the company takes action to improve the medication or remove it from the market.
Drug manufacturers may be responsible for the serious injuries their product causes under many different circumstances. Some of the most frequent legal claims in dangerous drug cases include: 
Manufacturing error or defect

– The manufacturer did not correctly produce the medication, which may result in an incorrect chemical mixture or dosage as well as foreign substances in the drug.

Dangerous short-term or long-term side effects

– The drug may cause severe side effects in a large portion of users, even when taken correctly. The drug may also have unknown long-term side effects that adversely impact the user's health.

Insufficient warnings and false advertising

– Drug manufacturers may fail to warn doctors and patients about dangerous side effects or drug interactions. They may also deliberately hide this information from the public.
Whether a company knowingly or unknowingly produces a dangerous drug, they must take responsibility for their actions. Consumers have come together to stand up against the pharmaceutical companies that produce dangerous drugs. Through class-action lawsuits and mass tort litigation, many of the people affected by dangerous drugs have received justice and significant compensation for their pain.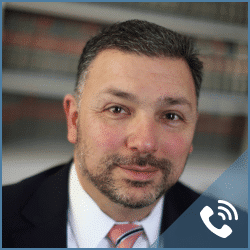 Get Your FREE Case Review,
In Person or Virtually Online
Examples of Dangerous and Defective Drugs
Over the last decade, the FDA has released hundreds of alerts about the most dangerous drugs that are on the market. In some cases, the FDA may request that a pharmaceutical company recall a medication or stop producing it entirely because the drug is too dangerous. However, the FDA typically does not have the power to enforce these requests, and these drugs remain in use despite their severe consequences.
The following are examples of dangerous or defective drugs and their consequences:
Zantac, Nexium, and Prilosec

– acid reflux medications that may increase the risk of stomach, liver, and esophageal cancer

Truvada

– an HIV/AIDS prevention drug that may cause osteoporosis and decreased bone density during long-term use

Zostavax

– a shingles vaccine that may cause shingles and increase the chance of severe symptoms from the virus

Elmiron

– is a blood thinner and also works as a bladder protectant that has been connected to vision loss

Belviq – a

weight loss drug that has shown an increased occurrence of cancer

Levaquin and Cipro

– antibiotics that may cause tissue damage in the heart that can increase the risk of aortic aneurysm and dissection

Taxotere

– a chemotherapy medication that can lead to permanent hair loss and excessively watery eyes

Oxycontin and Vicodin

– opioid painkillers that have an extremely high risk of addiction, often leading to an overdose
These dangerous drugs have caused numerous hospitalizations, disabilities, and deaths across the United States. However, these are just a few examples of the many dangerous and defective drugs that are, for the most part, still on the market. If a prescription drug caused serious or life-threatening effects, you need to contact a lawyer to determine if you have a case against the manufacturer.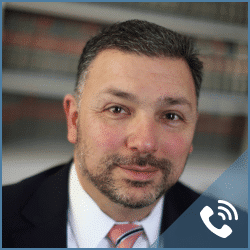 Get Your FREE Case Review,
In Person or Virtually Online
What Types of Compensation Can Be Recovered in a Dangerous Drugs Claim?
When a dangerous drug hurts you or a loved one, you need compensation that is appropriate for the type and severity of losses you have suffered. Each dangerous drug lawsuit is different depending on the circumstances, but a skilled lawyer can help you understand your rights and the amount of compensation you may be entitled to.
Some of the most common types of compensation from a dangerous drug claim include coverage for: 
Emergency medical care
Hospitalization and surgery
Continual medical treatment
Required medications and medical devices
Rehabilitation services
Psychological counseling
Temporary or permanent disability
Lost wages or the ability to work
Lost future income
Funeral services
Your lawyer will be able to help you determine what kinds of compensation you could expect from your lawsuit. They will also fight back if the pharmaceutical company tries to minimize your suffering by offering you less than you deserve.
The compensation that you receive from your lawsuit can never truly replace what you have lost. However, it can ensure that you do not suffer financially because of a pharmaceutical company's actions. This compensation will not only ensure that you can receive all of the medical care you need, but it will also help protect your future and financial well-being after a drug injury.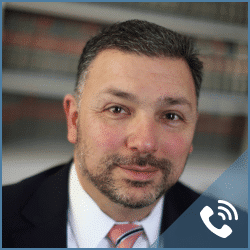 Get Your FREE Case Review,
In Person or Virtually Online
Legal Help for Dangerous Drug Victims in Connecticut 
Taking on a large, powerful pharmaceutical company can seem daunting. These companies have teams of attorneys whose sole focus is protecting their profits. They may try to discredit you and dismiss you, even when you have a valid claim for compensation. You need to work with a legal team that has the experience, skills, and resources necessary to challenge these entities and win. 
The attorneys at Wocl Leydon can help you hold the drug maker accountable and seek the compensation you're owed. We have years of experience protecting our clients' rights after a serious injury, and we have the skills necessary to take on your case, no matter how complex. Our attorneys take a compassionate approach to every case, so we can ensure that we meet your needs and help you get what you deserve.
Take the first step toward receiving the compensation you need, by calling Wocl Leydon at (203) 333-3339 for a free review of your case.