Defective Stairs in an Apartment or Condo
Last updated Tuesday, November 21st, 2023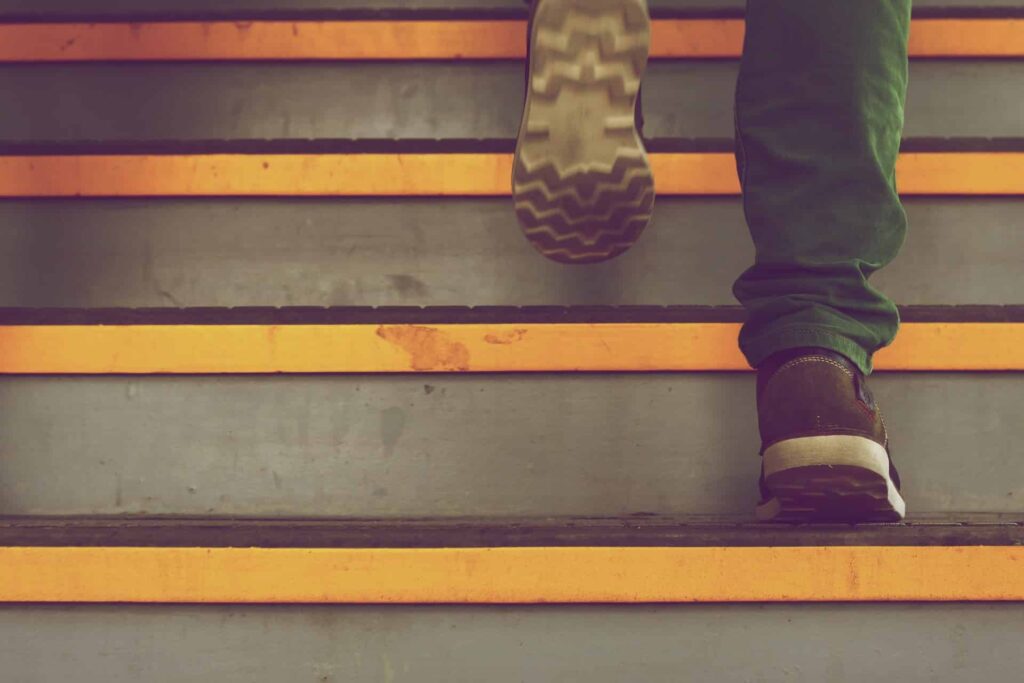 If you have experienced a slip and fall accident on an apartment complex or condominium stairway and is injured because the stairs were unsafe or defective, a personal injury or premises liability claim could be filed against the landlord for their negligence. You may be able to hold them accountable for paying for the costs associated with your injuries.
The attorneys at Wocl Leydon have extensive experience successfully achieving settlements in these types of claims. We will consult with you for free and confidentially to evaluate your case if you have been injured falling down an unsafe stairway at an apartment building or condo.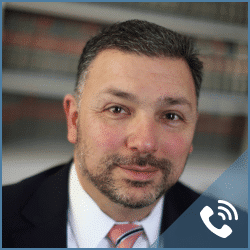 Get Your FREE Case Review,
In Person or Virtually Online
What Is Considered an Unsafe Stairway?
If a stairway doesn't meet the state's safety requirements, it could be unsafe for visitors, patrons, and residents. State laws and regulations under the building code can be found at any local library or by visiting Connecticut's Official State Website.
Stairways that have faulty handrails, uneven stairs, are poorly lit, or are otherwise improperly built or maintained may be considered unsafe, in addition to failing to meet state building requirements. Other conditions that may make a stairway hazardous include:
Handrails – The state requires handrails to be a certain width and height, and easily accessible and in usable condition.
Slippery Surfaces – Worn-out carpet that gets slick or highly polished wooden stairs increase the risk of accidents, especially if the condition is not easily noticeable.
Spillage – At an apartment or condo, where many residents live and use the stairways daily, spilled liquids on the steps can be hazardous.
Wet or Icy Stairs – The owner may be liable for your accident if he or she failed to use anti-slip surfaces on outdoor stairways to prevent rain, snow or ice from collecting on the steps. Failure to treat snowy or icy stairs may also give rise to a claim.
Improper Stair Height or Depth – Based on human ergonomics, there are maximum and minimum heights and depths for the stairs to be safe to use.
Uneven Height or Depth – Studies show that we place our feet at the exact distance of our last step. If any of the stairs are even slightly off, they become hazardous.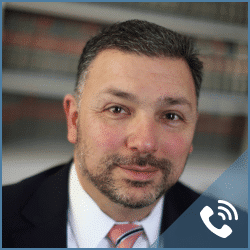 Get Your FREE Case Review,
In Person or Virtually Online
How to Know If a Landlord Is Violating a Building Code
If you can show that your fall on the apartment or condo stairway was caused by – or made worse by – a stair or part of a stair that failed to meet the state's building rules, then you have a strong argument that the stairs were dangerous, and that the landlord was at fault for not properly maintaining the property according to code.
To find out whether the apartment or condominium stairway failed to meet the state's specifications, you can check the Connecticut State Building Code regulations or talk to our attorneys, who can review your situation.
Factors Needed to Hold a Landlord Liable for Injury after a Stairway Fall
To prove that the landlord is liable for the injuries you sustained from falling down the stairs on their property, you will need to demonstrate one of three following:
The owner of the premises or an employee caused the stairway to be dangerous.
The owner or an employee knew of the hazardous condition of the stairway, but failed to warn others.
The owner or an employee should have known about the dangerous stairway by taking reasonable care of the property and had it removed or repaired.
A landlord has a legal obligation to make sure the property that is leased out to residents is safe for the renters and their guests. They have a duty to reasonably try to prevent such staircase accidents. If their negligence in maintaining the safety of the property is what caused your accident, then they should be held liable to compensate you for your injuries.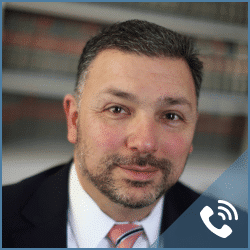 Get Your FREE Case Review,
In Person or Virtually Online
Can I Be at Fault for My Injury after Falling Down the Stairs?
Even if you were partially at fault for falling down the stairs at an apartment or condo, you might still be entitled to recover damages, as long as you are not more at fault than the other party or parties.
Under Connecticut comparative negligence laws, if the claimant is found to be 51 percent or more at fault, then they are not allowed to recover damages. This means you only have to prove that the landlord or another responsible party was at least 51 percent at fault for the unsafe stairway conditions to be allowed to recover damages.
Your award may be reduced by any percentage of fault assigned to you. This makes it critical to work with an attorney to prove that you were not responsible for the accident or were only minimally responsible.
Proving fault in slip and fall accidents on stairways can be complicated. It will likely be necessary to investigate the accident, and how the stairway was constructed and maintained, to determine who was really at fault. Wocl Leyden's experienced attorneys know how to handle such an investigation.
When Should I Contact a Premises Liability Lawyer about My Injury?
Contact a lawyer immediately after seeking medical attention. Let a skilled attorney advise you before you speak with the landlord, the insurance company or their lawyers. There are deadlines for filing premises liability claims, so the quicker you contact an attorney, the more time they will have to investigate and build a persuasive case.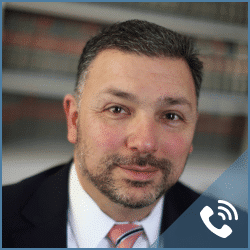 Get Your FREE Case Review,
In Person or Virtually Online
How Can Wocl Leydon Help Me after a Stair Accident & Injury?
The compassionate attorneys at Wocl Leyden are prepared to personally walk you through the process from start to finish and treat you like family while handling your case and while you recover from your injuries.
We understand the stress of experiencing a traumatic accident and will handle all communication with all parties involved. We also understand the additional stress of the uncertainty you and your family may face if you have lost wages and are facing a growing number of medical bills.
Our experienced litigators are ready to pursue justice on your behalf by thoroughly investigating the accident, and by bringing in experts and witness as needed. We will evaluate every detail of your case to build the best strategy for negotiating a satisfactory settlement or to present the case in court. We know how to persuade a jury with evidence.
If the stairs in your apartment complex or condo violated the building code or were otherwise in a dangerous condition, and you've been injured on them, you may be able to sue the landlord for damages.
Wocl Leydon is here to help if you have been injured. Contact us today for a free consultation about your case.