Herniated Disc Lawyer in Connecticut
Last updated Monday, November 20th, 2023

A herniated disc can be a severe and sometimes life-changing injury, whether caused by a car accident, a slip and fall, workplace overexertion, or another traumatic incident. The symptoms of a herniated disc can cause permanent disability that makes it difficult or impossible to work, perform day-to-day tasks, or even live independently.
If you have suffered a herniated disc injury in Connecticut due to someone else's negligence, you may be entitled to fair compensation from a personal injury claim. The trusted attorneys of Wocl Leydon, LLC, can make a real difference by handling every aspect of your case while you focus on your recovery. 
Contact us today to learn more about how law offices can help accident victims recover compensation in a free initial consultation.
What Is a Herniated Disc?
A herniated disc is a common type of back injury or neck injury that impacts one or more spinal discs. A spinal disc is a soft, rubbery cushion that sits in between the bones of the spine, also known as vertebrae. Spinal discs connect the vertebrae and act as shock absorbers, giving the spine stability and flexibility.
Each spinal disc is composed of a tough, fibrous outer skin called the annulus and a soft, gel-like interior called the nucleus. A herniated disc, also known as a ruptured or slipped disc, occurs when a tear forms in a disc's annulus and some of the soft nucleus seeps out. 
Herniated discs can occur in any region of the spine, but they appear most frequently in the lower back. Depending on the location of the herniated disc, patients may experience weakness, loss of sensation, pain, or no symptoms at all. Some herniated discs can heal over time with rest and at-home treatment, but in many cases, patients may require surgery, rehabilitation, and other intensive treatments to recover.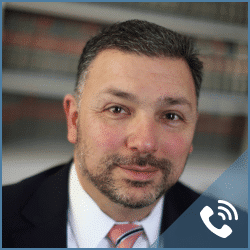 Get Your FREE Case Review,
In Person or Virtually Online
Symptoms of a Herniated Disc
Some common symptoms associated with herniated disc injuries include:
Back pain

– Back pain, frequently described as a shooting or burning pain, is common in the area of the back where the herniated disc occurred.

Arm pain

– When herniated cervical discs occur in the cervical vertebrae of the neck, many patients experience pain in the arms and shoulders in addition to neck pain.

Leg pain

– When herniated discs occur in the lumbar vertebrae of the lower back, many patients suffer pain in the legs, including the buttocks, thighs, calves, and feet.

Numbness or tingling

– Herniated disc sufferers frequently experience numbness or tingling that radiates through the body from the affected nerves.

Muscle weakness

– When a herniated disc causes nerve compression, patients may experience muscle weakness, which can affect balance and dexterity.

Loss of bladder or bowel function

– In severe cases, a herniated disc in the lumbar or sacral vertebrae can compress all the nerves in the spinal canal, leading to a loss of bladder or bowel control and other bodily functions.
If you notice radiating pain, numbness, or weakness after a herniated disc occurs, seek immediate medical help.
Common Causes of Herniated Discs
Spinal discs become less pliable and more likely to tear as people age, so some herniated discs occur due to natural wear and tear over time.
However, many serious injuries are also the result of traumatic events such as:
Motor vehicle accidents

– Even a relatively low-speed traffic collision can jolt the spine violently enough to push spinal discs and cervical discs out of place.

Unsafe premises accidents

– When property owners fail to keep their premises safe, slip and falls, and other visitor accidents can lead to serious injuries.

Workplace accidents

– Repetitive motion strain and overexertion contribute to many on-the-job injury cases.

Medical malpractice incidents

– Preventable neck and back injuries can occur when medical professionals fail to diagnose or treat serious injuries correctly.

Nursing home abuse and neglect

– Residents can sustain back injuries due to slip and falls or staff maltreatment, for example.
What to Do After a Herniated Disc Injury
Here are some simple steps you can take to protect your legal rights after suffering back injuries:
Seek prompt medical attention

to have your injuries diagnosed, treated, and added to your medical records.

Follow your doctor's care plan

and attend all follow-up appointments and physical therapy or chiropractic treatment.

Write down daily observations

about the pain and limitations you experience as a result of the herniated disc injury.

Keep track of medical bills, pay stubs, bank records, and other accident-related documentation

as proof of your financial losses.

Watch what you say to the insurance company

and other parties about your personal injury case.

Avoid posting or sharing information about yourself on social media

while your personal injury case is pending.

Contact a knowledgeable spinal column injury law firm

as soon as possible.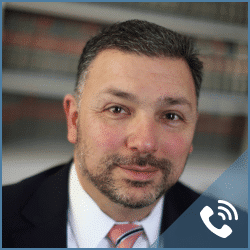 Get Your FREE Case Review,
In Person or Virtually Online
Proving Liability for a Herniated Disc from an Accident
When investigators look into an accident to determine who was liable for such cases, they may use evidence such as:
Accident reports

including police crash reports or workplace injury reports

Medical records

showing diagnostic test results or other proof of the serious injury

Photos of the accident scene

and video footage from security or dash cameras

Physical evidence

such as the clothes you had on when the incident occurred

Statements from eyewitnesses

who saw the incident happen

Medical bills and other documentation

of your injury-related financial losses

Testimony from expert witnesses

such as accident reconstruction specialists and medical experts
How Much of a Settlement to Expect for a Herniated Disc Claim
Every herniated disc case is different, which means it's impossible to say precisely how much your claim could be worth in advance. The financial compensation you could receive from the responsible insurance companies for a successful herniated disc claim is intended to compensate you for losses such as:
Medical expenses

related to the chiropractic and medical treatment you receive for the injury

Lost wages

from any time you miss at work while you recover

Projected losses in your lifetime earning capacity
Intangible costs of the pain and suffering

you endure

Incidental costs

, such as travel to and from medical appointments
Talk to Our Experienced Herniated Disc Attorneys in Connecticut Today
The personal injury lawyers of Wocl Leydon, LLC, have nearly 30 years of experience fighting for injured people throughout Connecticut. Contact us today to speak with our attentive team about your situation in a free consultation with our Connecticut personal injury attorneys. Our goal is to stand up for your best interests as we pursue full compensation for our clients.