Hospital Adopts Electronic Medication Tracking System
Last updated Monday, November 6th, 2023
Hospital Tracking System: As we have discussed before, medication errors can be very harmful. Thus, it is very important for hospitals and doctors to not make mistakes when administering medications to patients.
Recently, hospitals throughout the nation have been trying new ways to prevent medication errors. This can be seen in an electronic system that has recently been implemented by a hospital in Monterey County, California.
In October, this hospital opened a pharmacy which uses an electronic bar code system for its medications. The system electronically tracks the use of the medications in the hospital through bar code scans. For example, when a medicine is administered to a patient, a bar code on the medicine and a code on the patient's wrist band are scanned. The system is designed to send out an alert if the scans detect any discrepancy between how the drugs are being administered and the prescription on the patient's chart.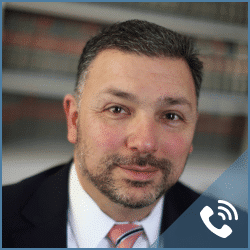 Get Your FREE Case Review,
In Person or Virtually Online
An official from the hospital has claimed that the bar codes have led to a decrease in medication errors at the hospital.
These types of systems could potentially have great benefits for patients. By carefully tracking how medications are being used, these electronic systems could catch medication errors before they happen. This, in turn, could lead to an overall increase in the quality of care a patient receives at a hospital.
However, hospitals also need to take care when implementing these new systems. While a properly implemented bar code system could help patients, an improperly implemented one could hurt them. If an electronic medication tracking system is too hastily enacted and is prone to errors or glitches, it could potentially cause the very mistakes it is meant to prevent.
Thus, one hopes that hospitals throughout the nation keep these points in mind when considering adopting electronic medication tracking systems like the one used by the California hospital.
Source: Monterey County Herald, "Bar code system helps Salinas Valley Memorial prevent drug errors undefined," Catherine Meyers, 24 Feb 2011 – Hospital Tracking System