How to Calculate Pain and Suffering Damages
Last updated Monday, November 6th, 2023

If you've been injured in an accident due to someone else's negligence, you might know that the at-fault party could owe you compensation for your injuries and financial losses. You might also have heard that you could recover compensation for pain and suffering. So, what exactly does that mean? And How do we Calculate Pain and Suffering Damages?
There are two main types of damages in an injury claim. Economic damages include compensation for injury-related losses with specific dollar values, like medical expenses and lost wages. Calculating economic damages is relatively simple because they typically have documentation like bills and paystubs.
The other type is non-economic damages. These include compensation for injury-related losses without a specific price tag attached. Pain and suffering damages are considered non-economic damages, and they can be more difficult to calculate.
What Are Pain and Suffering Damages?
Pain and suffering damages are awarded to injury victims for their physical and emotional suffering. These damages provide financial compensation for things like:
Physical pain and trauma 

Emotional pain and mental anguish

Injury-related grief, depression, and anxiety

Post-traumatic stress disorder (PTSD) and other psychological conditions

Reduced quality of life
In a successful personal injury claim, victims recover money for their pain and suffering from the party responsible for causing the injury.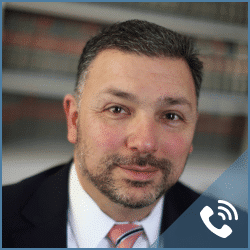 Get Your FREE Case Review,
In Person or Virtually Online
How Much Can I Get for Pain and Suffering?
There's no simple way to put a dollar value on human pain and suffering. However, there are standard methods for calculating pain and suffering damages as part of a personal injury claim.
One standard method is known as the multiplier method. To use the multiplier method, you find the total value of your economic damages and multiply that value by a second number called a multiplier. The multiplier for your case depends on several factors, including the severity of your injuries.
Another standard method is the per diem or per day method. This method simply assigns a specific dollar value to every day you had to live with the pain and suffering due to your injuries.
The best way to get a clear idea of the value of your pain and suffering is to speak with an experienced attorney. 
How Can I Prove Pain and Suffering?
Pain and suffering are subjective, so proving that you have endured pain and suffering can pose challenges. One of the best ways to prove pain and suffering is to have your doctor report your painful symptoms and related suffering in your medical records. To ensure your symptoms are added to your records, it's crucial to be straightforward and vocal about them whenever you have a medical appointment.
Another way to prove pain and suffering is to make daily notes about your pain levels and physical limitations due to your injuries. Regular entries in a journal could provide a clear explanation and timeline of the effects of your injuries. 
Seek Help from an Experienced Personal Injury Attorney Today
If you have questions about seeking pain and suffering damages after an accident in Connecticut, don't hesitate to reach out to the knowledgeable personal injury lawyers at Wocl Leydon, LLC. We are ready to provide you with a no-cost case evaluation when you call us or contact us online.