Importance of Photos After an Accident
Last updated Wednesday, November 22nd, 2023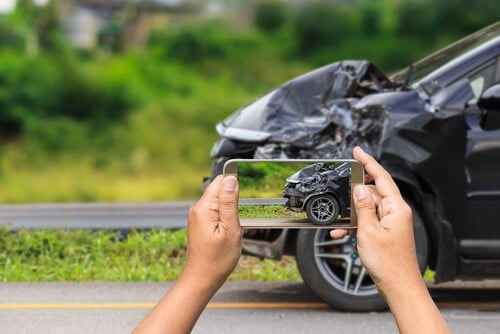 The Importance of Photos in a Car Accident
With the amount of serious injuries caused by crashes, not to mention vehicle damage, it is important to document evidence when you are involved in a car accident. While taking notes is helpful, photographs can tell a story that words cannot. The old adage that a picture is worth a thousand words is very true in a trial. This is especially true since 65 percent of the population are visual learners. Therefore, 65 percent of the jurors, judges and attorneys are also visual learners.
For example, a police officer could make a mistake documenting the accident scene, another driver could give a conflicting account of what happened, or the insurance company could argue that your injuries were not caused by the crash. Photos help eliminate the possibility of incorrect or fabricated testimonies and help you prove your side of the story. Car accident photos could be pivotal in establishing liability as to how an auto accident occurred.
Being ready to take pictures after a crash is even easier now that most everyone carries a camera in their pocket – the digital camera found on most cell phones.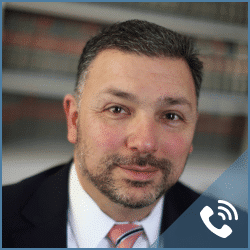 Get Your FREE Case Review,
In Person or Virtually Online
Important Photos that You Need to Take
The following is a list of photos or videos that may be helpful for documenting your auto accident and proving your claim:
Accident Surroundings. Photos of the car accident scene from different perspectives are crucial. The photos should show the general conditions at the time, the location of the vehicles after the collision, and any homes or businesses that were in sight of the accident location. Photograph any debris in the road, road surface, damaged curbs, potholes, traffic lights that do not operate, or other unsafe road conditions, since they may have contributed to your collision.
Property Damage to All Vehicles Involved. Take pictures of the interior and exterior of all vehicles that are involved in the car accident. Take photos of dents and scratches, shattered windshields or glass, and other property damage. Photos should include skid marks on the road, as well as damage to signs, posts, buildings, or other objects involved in the crash. The location of the vehicles after the collision are essential photos to take.
Injuries Sustained by Drivers and Passengers. If possible, take photographs of your injuries and any passengers in the car. Be aware of any bruises or any new injuries and take pictures of them as soon as they appear. You should also take photos of the other driver's injuries if possible. Do not share these photos on social media or with anyone else other than your attorney.
Weather Conditions. You should have photos that establish weather conditions. If the roads were wet or icy, or it was a windy or stormy day, this may have played an important factor in your accident. Document clouds in the sky, or a glare from the sun that may be present.
Insurance and License Information. If you have a smartphone, it eliminates the need for a pen and paper to take notes. Simply take pictures of the other driver's license, license plates, registration, and insurance information. Double check that the photos are clear and readable. Make sure that the photos show the make and model of each vehicle that was involved in the collision.
Date and Time Stamp. If you are using a camera to take photos, make sure the date and time stamp is accurate. If you are using a smartphone, the date and time should be automatically documented in the metadata of each photo, but it's important to double check, especially if you are traveling outside your usual time zone.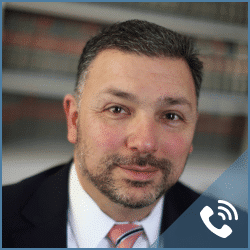 Get Your FREE Case Review,
In Person or Virtually Online
4 Tips for Taking the Most Effective Accident Scene Photos
Make sure you are using your flash settings when taking photos of an accident scene, especially if it is dark out. If there are overhead street lights, it may not be needed.
Be sure to take photos from several different angles. Make sure you get wide-angle photos, including shots and close-ups of any severe injuries and property damage.
For close-ups, it is best to take a photo from 1-5 feet from the subject. For medium distance, it is recommended that you take photos from 10-15 feet away. Long-distance photos should be taken from 20 or more feet away. Take pictures when conditions are safe and you are out of harm's way.
It is important to take as many photos as you can. You never know what photos may be essential to your car accident case.
How Car Accident Photos or Videos Could Help Your Insurance Claim
After a crash, the insurance company will send out an adjuster to conduct an accident investigation. They will determine who they believe to be fault, as well as the extent of the damages. The adjuster will likely contact any witnesses, take their own photos, and request you to sign a release of your medical records. Speak to your attorney before you speak to any insurance adjuster.
The insurance company may also hire an accident investigator for accident reconstruction to figure out what happened, especially if the accident involved serious injuries or fatalities. If it was an intersection accident, they may try to get video evidence. If you do not have photos, the insurance company could argue that the accident was your fault, your injuries are not serious, or the damage was not that extensive.
Having photographic evidence of your motor vehicle collision can make filing your insurance claim easier. Photos that demonstrate severe injuries and property damage are hard to dispute and will lend credibility to your claim, making it easier for you to get fair compensation for your case.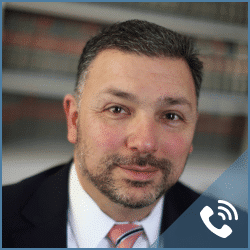 Get Your FREE Case Review,
In Person or Virtually Online
Contact Our Car Accident Attorneys for Help
If you have been seriously injured in a car accident, you need to speak with the experienced attorneys at Wocl Leydon. Although many car accident claims are settled through negotiation, our firm is always prepared to try our clients' claims in court.
If you have taken car accident photos, we can prove along with witness testimony, videotaped depositions, medical records, and other evidence what caused the accident and why the other party is responsible for your accident. We will help you pursue a fair settlement for your injuries and expenses, as well as compensation for any pain and suffering the accident caused.
Contact us for a free consultation today.