Jury Rules in Patient's Favor in Medical Malpractice Case
Last updated Friday, November 3rd, 2023
Medical malpractice Tulsa: Patients can suffer great harms when medical professionals fail to act properly when providing them with care in relation to a surgery. Such harms can have significant impacts on a patient's life.
Recently, a jury in Oklahoma reached a decision in a medical malpractice case that involved allegations of surgery-related negligence. The case involved a woman who underwent a surgery in 2006. The surgery in question was a thyroid surgery.
The woman claimed that the doctor who performed this surgery committed negligence during the procedure. The woman further alleged that the doctor acted negligently after the surgery.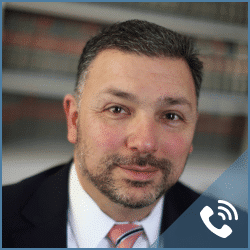 Get Your FREE Case Review,
In Person or Virtually Online
According to the woman, the doctor's alleged negligence resulted in her suffering injuries and these injuries have been very impactful on her.
The woman and her husband brought a medical malpractice lawsuit in a court in Oklahoma in connection to these allegations. The lawsuit named the above-mentioned doctor and a surgical group as defendants. A trial was held in regards to this matter. Last Wednesday, the jury in this case reached its decision. According to the article on the Tulsa World's website which reported this story, the jury ruled in favor of the woman and her husband and awarded them a large monetary judgment.
As the allegations that were made in this recently decided case underscore, surgery-related negligence can be very harmful to patients. Thus, one hopes that all medical professionals make sure to not commit negligence when providing surgery-related care. No patient should have to suffer injuries because a medical professional acted negligently.
Source: The Tulsa World, "Tulsa County jury awards $7.5 million in medical lawsuit," Bill Braun, Oct. 26, 2012 – Medical Malpractice Tulsa
Our firm handles a wide variety of medical malpractice cases, including surgical negligence cases. To learn more about our practice, visit our Connecticut medical malpractice page.