Lawsuit Alleges Man Died Due to Negligence Regarding Dialysis
Last updated Friday, November 3rd, 2023
There are a wide variety of different types of medical treatments. Regardless of type, it is very important for medical professionals and medical companies here in Connecticut to act properly when giving treatments to patients. This includes making sure to monitor a patient when giving them a treatment properly. One of the ordinary forms of negligence in medical practices is Dialysis malpractice, which is rising.
One of the reasons proper monitoring can be very important during the administration of treatments is that it can help assure that any unexpected occurrence that happens during the administration is properly addressed. When such an occurrence is not properly addressed, it can have harmful, and potentially even fatal, results. Wrongful death claims are one of the things that can help hold medical professionals and medical companies responsible when they commit a failure to properly monitor or other treatment-related negligence and a patient dies because of it.
A wrongful death case has recently arisen involving a medical treatment. The case is from another state.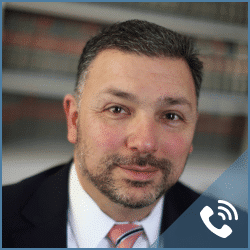 Get Your FREE Case Review,
In Person or Virtually Online
The case involves a Texas medical center. A man received a dialysis treatment at a lab while under the center's care in spring 2012, according to the man's family. The man's family says that a nurse was in charge of monitoring the man during the treatment.
The man's family has alleged that the medical center, the nurse and the company which operates the lab acted negligently in relation to the dialysis treatment. A wrongful death lawsuit has been brought by the man's family against these three parties in regards to this allegation.
In the lawsuit, the man's family claims that, during the treatment, the man's blood started being pumped onto the bed he was on and the floor of the lab as a result of a piece of the dialysis equipment becoming disconnected. According to the lawsuit, this resulted in the man suffering cardiopulmonary arrest and dying.
Source: The Southeast Texas Record, "Man dies during dialysis, family sues Medical Center," David Yates, Nov. 13, 2013