Lawsuit Claims Post-surgical Negligence Led to Man's Death
Last updated Monday, November 6th, 2023
Post-surgical negligent diagnoses can be a very serious matter. No patient should have to be subjected to such medical negligence. Patients can suffer great harm when medical professionals or medical facilities act negligently when providing post-surgical care. Tragically, such negligence can sometimes even have fatal results.
A wrongful death case has recently arisen involving allegations of post-surgical negligence. The case is from Louisiana. The case involves a now-deceased man who underwent knee replacement surgery at a hospital in Louisiana.
The man's family claims that negligence occurred in relation to the post-surgical care the man received at the hospital. According to the man's family, this alleged negligence led to the man suffering two heart attacks and the man died as a result of these heart attacks.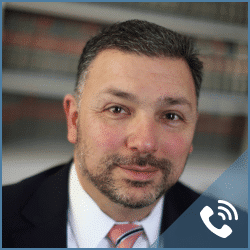 Get Your FREE Case Review,
In Person or Virtually Online
According to the article on the Louisiana Record's website which reported this story, a wrongful death lawsuit has been brought by the man's family in a court in Louisiana in connection to the above allegations. The lawsuit names two doctors, a nurse and the above-mentioned hospital as defendants. It has been reported that this lawsuit is seeking damages.
As the allegations in this wrongful death case underscore, post-surgical negligent diagnoses can be very harmful. Thus, one hopes that all medical professionals and medical facilities make sure to not act negligently when it comes to the post-surgical care of patients. One also hopes medical professionals and medical facilities are held accountable when they commit post-surgical negligence and such negligence results in a patient suffering harm or dying.
Source: The Louisiana Record, "Hospital sued after patient who had knee replaced died of heart attack," Kyle Barnett, Nov. 30, 2012