Lawsuit Claims VA Hospital Was Negligent in Its Post-surgical Care of Man
Last updated Monday, November 6th, 2023
VA Hospital Lawsuit: No patient should have to be subjected to post-surgical negligence. Such negligence can be very harmful to patients. Sadly, such negligence can sometimes even result in a patient's death. Thus, one hopes that medical professionals and hospitals act properly when it comes to the post-surgical care of patients and are held accountable when such negligence results in a patient getting hurt or dying.
Recently, a wrongful death case has arisen involving allegations of negligent post-surgical care. The case is from Utah. The case involves a man who had a surgery in Oct. 2010. The surgery was performed at a VA hospital.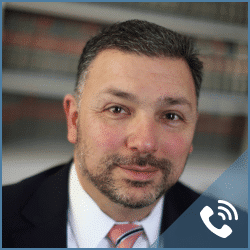 Get Your FREE Case Review,
In Person or Virtually Online
According to the man's parents, the day after the surgery, the man was discharged from the hospital. Reportedly, that day, the hospital gave the man a prescription for morphine. The man also had prescriptions for other pain medications (these prescriptions reportedly had been given to the man by the hospital previously).
Within a couple days of being discharged, the man died. According to an autopsy report, the cause of the man's death was "an acute mixed drug intoxication involving his prescription medications."
The man's parents have alleged that the VA hospital acted negligently in connection to its post-surgical care of the man. Specifically, the man's parents claim that the hospital discharged the man sooner that it should have and did not send him home with things that it should have.
The man's parents claim that the man's death could have been prevented had the hospital acted properly in connection to the post-surgical care of the man.
A wrongful death lawsuit has been brought in a federal court by the man's parents against the U.S. Department of Veterans Affairs in connection to these allegations. The Salt Lake Tribune article which reported this story did not mention what specific relief the man's parents are seeking in their lawsuit.
Source: The Salt Lake Tribune, "Utah parents sue VA, alleging poor care led to son's death," Brooke Adams, Oct. 16, 2012 – VA Hospital Lawsuit