Lawsuit: Doctor Committed Medication Error, Caused Woman's Death
Last updated Monday, November 6th, 2023
No patient should have to face medication errors at the hands of a doctor. Medication errors, such as the prescribing of a medication that is inappropriate given the circumstances, can be extremely harmful to a patient. The woman's relatives filed a medication error lawsuit in this case as the doctor sued for negligence.
A case has recently arisen involving an alleged medication error. The case involves a woman who had an emergency room stay at a hospital in West Virginia in March 2012. The stay reportedly was in relation to abdominal pain and other medical problems the woman was experiencing.
The woman's husband alleges that, during the woman's emergency room stay, a doctor prescribed the woman a medication that wasn't appropriate given the woman's medical history and failed to take proper steps to ensure that the woman's condition was properly monitored. According to the woman's husband, the woman died in her sleep while at the emergency room as a result of the doctor's alleged negligence.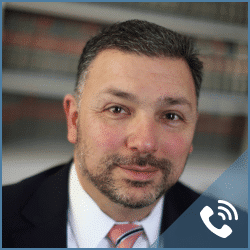 Get Your FREE Case Review,
In Person or Virtually Online
A lawsuit has been brought in a court in West Virginia against the doctor by the woman's husband in connection to these allegations. It has been reported that the lawsuit is asking for punitive and compensatory damages.
As the allegations in this case show, medication errors can sometimes have fatal results. Thus, one hopes that all medical professionals make sure to act properly when prescribing medications to patients.
If a person is hurt or a family loses a loved one because a medical professional committed a medication error or other medical negligence, the person/family may wish to consider meeting with an experienced medical malpractice attorney to go over options for seeking relief.
Source: The West Virginia Record, "Widower sues physician for wife's death," Kyla Asbury, June 14, 2013