Lawsuit: Liposuction-related Negligence Caused Woman's Death
Last updated Monday, October 30th, 2023
One type of surgery that has become increasingly common in recent years are cosmetic surgeries. It is very important for medical professionals and medical facilities here in Connecticut to act properly when providing care in relation to cosmetic surgeries. Patients can suffer great harm when they are exposed to medical negligence/liposuction negligence in connection to a cosmetic surgery. Such negligence can sometimes even result in a patient's death.
Recently, in another state, a wrongful death case has arisen involving allegations of cosmetic surgery-related negligence – liposuction negligence.
The case involves a woman who underwent a liposuction procedure at a cosmetic surgery facility in Georgia in February. The woman's father alleges that the facility and the doctor who performed the procedure acted negligently before, during and after the surgery. Included among the allegations of the woman's father are allegations that: a rag soaked with propofol was stuffed in the woman's mouth to anesthetize her, proper monitoring equipment was not used during the surgery and the woman's liver was negligently pierced during the surgery. According to the woman's father, soon after the procedure, the woman suffered respiratory arrest and died.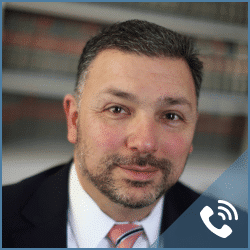 Get Your FREE Case Review,
In Person or Virtually Online
A wrongful death lawsuit has been brought by the woman's father in relation to the above allegations of surgical negligence. The cosmetic surgery facility, the facility's parent company and the doctor have been named as defendants in this lawsuit. Damages are being sought in the lawsuit.
As the allegations in this case underscore, surgery-related negligence can sometimes result in a loss of life. Death of a loved one due to surgical negligence can have significant effects on a family.
If a family has suffered a loss of a loved one due to surgical negligence or other medical negligence, they may wish to consider meeting with an experienced medical malpractice attorney to see what options are available for seeking relief.
Source: Courthouse News Service, "Two Women Dead After Liposuction, Police Say," Lisa Coston, Aug. 9, 2013