Lawsuit: Surgical Negligence Led to Man Needing Kidney Removal
Last updated Monday, November 6th, 2023
One type of surgical procedure that individuals here in Connecticut sometimes end up having to undergo is an organ removal procedure. Sometimes, such procedures are necessitated by a medical condition a person has or injuries a person suffered in an accident (such as a car accident). However, sometimes, the need for an organ removal surgery isn't caused by the natural progression of a condition/injury, but rather is caused by a mistake made by a medical professional. Recently, in another state (Louisiana), a case has arisen in which a man alleges that he was the victim of such a mistake – Medical negligence causing kidney removal.
According to the man, he underwent a surgery and the doctor who performed this surgery acted negligently during it. The man says that this negligence involved a surgical scope and led to him having to have one of his kidneys removed: Medical negligence causing kidney removal.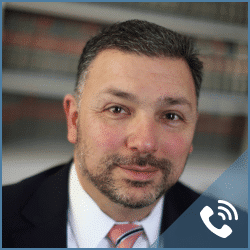 Get Your FREE Case Review,
In Person or Virtually Online
A lawsuit has been brought by the man and his wife in relation to these allegations. The above-mentioned doctor and an insurance company are named as defendants in this lawsuit. The man and his wife are asking for damages in the lawsuit. It will be interesting to see what ultimately happens in this medical malpractice case.
An organ removal can have major impacts on a person's life. No person should have to face having to have such a removal because a doctor acted negligently during a surgery. One hopes that medical professionals are held accountable when they commit negligent surgical errors that result in a patient requiring an organ removal or suffering other harm.
Source: The Louisiana Record, "Doctor sued by man whose kidney had to be removed due to surgery complications," Kyle Barnett, Sept. 2, 2013