Malpractice Case Highlights Expert Testimony Disclosure in Connecticut
Last updated Friday, October 27th, 2023
When it comes to arguing and proving medical malpractice claims at trial, providing strong expert testimony to support these cases is crucial. The Supreme Court of Connecticut recently decided a case, Klein v. Norwalk, which highlights this important tactic, as well as the standard for disclosing what points an expert will make during testimony. Although this case had a long and difficult journey through multiple Connecticut courts, and continues to make waves, the Connecticut Supreme Court made Klein v. Norwalk a noteworthy opinion. The Malpractice case highlights Expert Testimony Disclosure in Connecticut.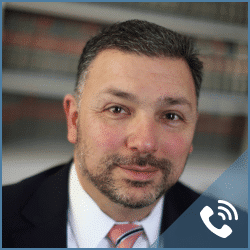 Get Your FREE Case Review,
In Person or Virtually Online
Klein's Claim
According to the opinion, dentist Eric Klein underwent emergency surgery at Norwalk Hospital to remove his burst appendix in 2003. Following the surgery, one of the hospital's nurses, Patricia De Paoli, decided to switch the location of an intravenous line (IV) of antibiotics in Klein's left arm. As she attempted to insert the new IV, Klein reported feeling a sharp pain, after which his arm felt numb. Klein continued to struggle with pain and use of his arm, which impacted his work and quality of life. Klein sued Norwalk Hospital for medical malpractice, citing DePaoli's inappropriate IV insertion as the cause for his condition, diagnosed as anterior interosseous nerve palsy.
Expert Testimony Issue
Klein disclosed two expert witnesses arranged to testify during the trial. The first, Dr. Clifford Gevirtz, would describe the standard of care owed to Klein, departures from that standard, injury causation and damages. The second, Dr. Robert Strauch, would explain the origin of the injury as Parsonage Turner Syndrome (PTS). During trial, Norwalk Hospital objected to Gevirtz's testimony about PTS, claiming the disclosure did not state his coverage of PTS. The judge sustained the objection, and the jury sided with Norwalk Hospital.
Klein appealed indicating that Gevirtz's PTS testimony was improperly excluded, and Strauch's improperly admitted. The Connecticut Appellate Court found the treatment of the PTS testimony harmless, and affirmed the trial court's decision. Klein appealed again, this time to the Connecticut Supreme Court, who reversed the Appellate Court decision based on the "improper and harmful" handling of key medical expert testimony, entitling Klein to a new trial.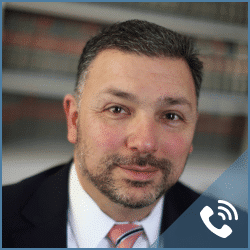 Get Your FREE Case Review,
In Person or Virtually Online
Disclosure Rule
The rule regarding disclosing expert testimony-as contained in the Connecticut Practice Book §13-4-says that if an opposing party is given fair notice about expert testimony, the disclosure is sufficient. The Connecticut Supreme Court decided that Klein's disclosure, which stated Gevirtz's testimony would include injury causation, complied with this rule. So Klein v. Norwalk adds a few points to Connecticut case law; namely, that a plaintiff has the right to a new trial when testimony on a syndrome, given by a medical expert, is improperly excluded based on an incomplete or deficient disclosure, and, it is unknown whether or not the mishandling of expert testimony affected the trial's outcome.
Proving Malpractice
As important as it is to have convincing experts testify during medical malpractice trials, it is even more crucial for courts to handle this testimony properly, so a fair and appropriate outcome results for all parties.
In Klein v. Norwalk Hospital, the trial court judge improperly excluded pivotal medical expert opinion about causation, a previously disclosed topic, which may have negatively impacted the jury's verdict. A new trial will determine the final conclusion to Klein v. Norwalk Hospital.
The Klein case was argued and won on appeal by Brenden P. Leydon of the law firm Wocl Leydon. Attorney Leydon won the case after it was referred to him for the appeal after the case was lost at trial by counsel from another law firm.
The law firm of Wocl Leydon stands ready to assist both clients and attorneys in handling complex cases such as the Klein case both before and after trial.