Man Claims Doctor Accidentally Stabbed Him in Spine With Needle
Last updated Monday, November 6th, 2023
A case when a Doctor stabbed with needle accidentally – There are many different types of medical equipment that medical professionals use in surgeries and medical procedures. It is very important for medical professionals to act properly when operating medical equipment. When a medical professional acts negligently while operating a piece of medical equipment during a surgery or procedure, it can result in the patient the surgery or procedure is being performed on suffering harm.
A case has recently arisen involving allegations of the above-mentioned type of medical negligence. The case is from Illinois. The case involves a man who, in May 2011, had a medical procedure performed on him. The procedure in question was an epidural steroid injection.
Reportedly, an anesthesiologist was operating one of the pieces of equipment that was being used in the procedure (the C-arm component of a piece of imaging equipment.) It has been alleged that the anesthesiologist acted negligently while operating this piece of equipment and that this negligence resulted in the man's spine accidentally being stabbed by a needle. According to the man, this mistake has resulted in him suffering pain and hand numbness.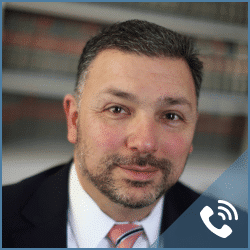 Get Your FREE Case Review,
In Person or Virtually Online
A medical malpractice lawsuit has been brought in a court in Illinois by the man in connection to these allegations of a Doctor stabbed with needle accidentally. The lawsuit names a hospital, a medical group, and the above-mentioned anesthesiologist as defendants. The lawsuit is seeking damages.
As the allegations in this case illustrate, it can be very harmful when medical professionals act negligently while operating medical equipment. One hopes medical professionals are held accountable when they commit equipment-related negligence or other medical negligence and such negligence results in a patient getting hurt.
Source: The Madison-St. Clair Record, "Belleville anesthesiologist accused of malpractice," Andrea Dearden, May 8, 2013