Man Claims Negligence During Surgery Led to Loss of Testicle
Last updated Monday, November 6th, 2023
Loss of Testicle Compensation: No patient should have to be subjected to medical negligence while he or she is undergoing a surgery. A patient can suffer great harm when a medical professional or hospital commits negligence in connection to a surgery. Thus, it is very important for hospitals and medical professionals to make sure to avoid committing this type of negligence.
Recently, a case involving a surgery and allegations of negligence has arisen in West Virginia. The case involves a man who reportedly underwent a hernia surgery at a West Virginia hospital last year.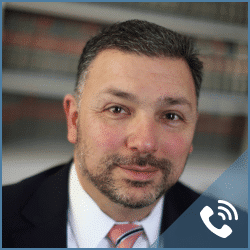 Get Your FREE Case Review,
In Person or Virtually Online
The man claims that he received negligent care during the surgery and that this negligent care led to his left testicle having to be removed. According to the man, the alleged negligent care also caused him to suffer harms such as pain and mental anguish.
The man has brought a medical malpractice lawsuit in West Virginia against the hospital and two doctors in connection to these allegations. Reportedly, in his lawsuit, the man is seeking damages. It will be interesting to see how this case is ultimately resolved.
As the allegations in this case underscore, it is extremely important for medical professionals and hospitals that are caring for a patient in connection to a surgery to perform only proper actions during the procedure. If hospitals and medical professionals fail to do this, it can result in a patient suffering great harm. Thus, one hopes that hospitals and medical professionals are held accountable when they commit negligence in connection to a surgical procedure.
Source: The West Virginia Record, "Mason man sues PVH, physicians for loss of testicle," Lawrence Smith, Sept. 9, 2011 – Loss of Testicle Compensation