MDVIP Found Liable When Contracted Doctor Misdiagnoses Patient
Last updated Monday, November 6th, 2023
Residents in Connecticut who use concierge medicine services may want to follow the recent controversy with MDVIP as questions have arisen about the quality of doctors the firm uses. A jury in a Florida case awarded the plaintiff $8.5 million on Feb. 10 after MDVIP referred one of its members to a doctor who misdiagnosed a patient. Read to learn about the mdvip lawsuit.
Concierge-style practices claim to offer a higher level of personalized care and guarantee same day appointments for an annual fee, and MDVIP is the largest practice of this kind. The ruling against the company is important because these practices are usually assumed not to be liable for malpractice as they are a go-between for doctors and patients and do not provide care directly.
Some in the legal field report that holding MDVIP accountable for the actions of contracted doctors is permissible because concierge services advertise better care and are expected to deliver on that promise. This verdict could encourage MDVIP and others to scrutinize the doctors they contract with more closely, which may result in better patient care.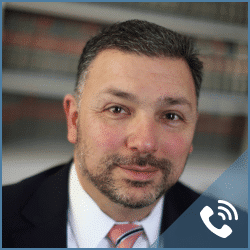 Get Your FREE Case Review,
In Person or Virtually Online
The Florida lawsuit concerned a late Boca Raton woman who sought treatment from a physician associated with MDVIP for leg pain, but the physician repeatedly misdiagnosed the problem as symptoms worsened and failed to give orthopedists her medical records and updated reports about her condition. The woman's leg had to be amputated, and her widow's attorneys allege that up to date information could have helped orthopedists.
As this medical malpractice case shows, one error can lead to worsening symptoms when a patient's original problem is not treated correctly. In a situation like this, a victim may be entitled to compensation for the medical bills already owed due to this misdiagnosis. Additionally, one might also need expenses for the future costs an injury will require.