Misdiagnosis Linked to Improper Antibiotic Use
Last updated Friday, November 3rd, 2023
Connecticut residents may be interested in a study that was published on May 18 by the Society for Healthcare Epidemiology of America. The study demonstrated how improper antibiotic use is frequently the result of a misdiagnosis. Researchers say that the use of antibiotics is inappropriate in almost half of the cases where antibiotics are prescribed. About 56 percent of hospital inpatients in the U.S. receive antibiotic therapies sometime during their treatment.
Researchers who worked on the study looked at information that was gathered from 500 patients who had been treated at the Minneapolis VA Medical Center. They found that 58 percent of the patients were diagnosed correctly. Among the patients who had been correctly diagnosed, 38 percent were given antibiotics incorrectly. On the other hand, inappropriate antibiotic treatment occurred in 95 percent of the cases where patients were misdiagnosed.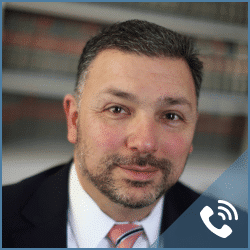 Get Your FREE Case Review,
In Person or Virtually Online
There were several different factors that researchers say led to the misdiagnosis and incorrect use of antibiotic therapies in the hospital cases that they studied. Researchers said that doctors who relied on their intuition instead of proper analysis were more likely to misdiagnose a patient or incorrectly prescribe antibiotics to the patient. Errors in diagnosis and antibiotic use were also attributed to a doctor's lack of clinical experience, fatigue and confusion over a patient's previous diagnosis. So Improper Antibiotic Use can be attributed to the doctor as well as the patient.
A diagnostic error can have devastating consequences to the affected patient. In some cases, an incorrect diagnosis could result in a serious medical condition like cancer going untreated for years. Those who have been harmed in this manner may be able to pursue a monetary award for their damages by filing a medical malpractice claim.