Most Dangerous Roads in Bridgeport & Fairfield County Area – Eblast
Last updated Friday, October 27th, 2023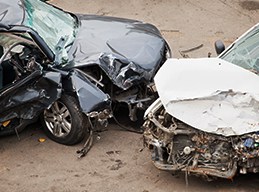 Drivers in Connecticut were involved in more than 125,000 collisions last year. And, according to a recent study, there have already been more than 38,000 crashes in 2018. Learn more about Dangerous Roads in Bridgeport and Fairfield in this article.
Connecticut Dangerous Roads
Connecticut has some of the most beautiful roads.  They wind across the countryside and provide some of the most breathtaking views.  In addition, Connecticut is home to some of the largest urban areas filled with the most incredible restaurants, shops and entertainment available anywhere.  But, in order to enjoy all of these things, we must drive. And, driving in the state of Connecticut comes at a substantial price given the large numbers of people who travel our interstates, highways and local roads and the tremendous wear and tear we put on our roads and the total transportation infrastructure.  It is a combination of these elements that contribute to the state's high numbers of traffic and pedestrian accidents.
Connecticut's harsh winter weather doesn't help matters.  Winter weather across Connecticut seems to get worse every year.  With that and the increasing number of commuters, the chance of winter weather accidents increases tremendously. If you add an inexperienced driver, a distracted driver or a truck that is improperly managed/loaded then you may have just tripled your chances of a serious accident.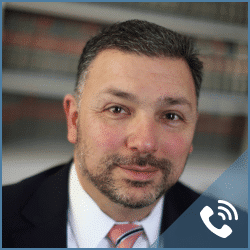 Get Your FREE Case Review,
In Person or Virtually Online
Fairfield County Has the Most Dangerous Roads
It is because of these many factors that it comes as no surprise, that once again, Interstate 95 in Fairfield County has been named as one of the "10 Most Dangerous Roads in America", in terms of crashes and fatalities.  I-95 in Connecticut averages approximately 16 crashes/year and over the past 10 years it has had over 150 crashes and over 170 fatalities. Unfortunately, highways like I-95 are not unusual when it comes to having large numbers of accidents.  Most have large numbers of exits with very short distance between them, large amounts of traffic and equally large amounts of "roadway damage", like potholes. According to a recent study, on I-95 in Connecticut, the stretch near Norwalk is the most dangerous, with 10% of the accidents occurring in the 8-miles of Connecticut's 100-mile portion of the interstate.  735 crashes took place within the 8 mile Norwalk stretch while approximately 600 occurred in proportionate stretches around New Haven, Stamford, Greenwich and Milford.
Unfortunately, when you look specifically at roads throughout the cities and counties the reports don't show much improvement.  In the most recent study, it was reported that over 325 persons died on highways across the state of Connecticut. This makes Connecticut's roads some of the most dangerous in the nation.  What's worse is that the number continues to increase every year.
In Stamford, there were more than 1,000 collisions reported in the 1st Quarter of 2017. According to Sgt. Andrew Gallagher of the Stamford Police Department Traffic Enforcement Unit, more than 180 of those incidents involved distracted drivers. Two people died in crashes and 163 were injured.
The top intersection for collisions in Stamford during the first quarter of 2017, was Washington Boulevard at Tresser Boulevard with nine crashes.  And, four of the five top locations for collisions include state roadways.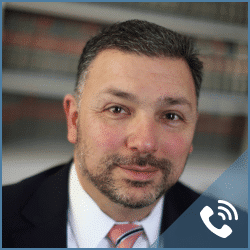 Get Your FREE Case Review,
In Person or Virtually Online
The top five intersections for crashes in Stamford include:
#1 – Washington Blvd. at Tresser Blvd. (9 crashes)
#2 – East Main St. @ Glenbrook Rd. (8 crashes)
#3 – Broad St. at Grove St. (8 crashes)
#4 – Bridge Rd. at Cold Spring Rd. (8 crashes)
#5 – Tresser Blvd. at Canal St. (7 crashes)
Dangerous Roads Aren't Just Dangerous for Drivers – Dangerous Roads for Pedestrians
The stretch of U.S. Route 1 in Fairfield County, which runs from Greenwich to Bridgeport, was rated the most dangerous road for pedestrians in Connecticut.  Route 1 has averaged 15 pedestrian deaths over the past 10 years with that number climbing each and every year. U.S. Route 6 was ranked 2nd, but it's numbers were nowhere near close to those of Route 1. Studies find U.S. Route 1 to be "Connecticut's Most-Deadly Road for Walking".  In addition, state-wide, Connecticut is not seen as a highly favorable place for pedestrians, with an average of 45 pedestrians killed every year.
In all of Fairfield County, there were over 400 crashes involving pedestrians in 2017, which resulted in over 425 pedestrian injuries and 47 deaths. Here are the number of pedestrian-involved crashes by town:
Bridgeport: 105
Danbury: 16
Darien: 6
Easton: 4
Fairfield: 67
Greenwich: 16
New Canaan: 21
Norwalk: 79
Redding: 1
Ridgefield: 5
Stamford: 89
Weston: N/A
Westport: 3
Wilton: 1
We all have a responsibility to help keep Fairfield County's and Connecticut's roads safe.  The best way to do that is to stay alert and aware. We can't avoid the roads or the intersections mentioned in this article, but we can try to help make them safer by being cautious, proactive and attentive drivers.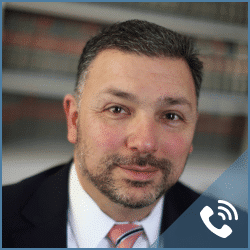 Get Your FREE Case Review,
In Person or Virtually Online
Bridgeport, CT Dangerous Roads
So, it is important to remember rather you are driving or walking, whether you are on the interstate or within the city limits, to stay aware of your surroundings.  It is also important to stay informed as to road construction projects that may be going on in your area. Stay alert to the other drivers around you regardless of if they are in front, behind or beside you.  Make sure you know generally what the weather forecast is for the area. Wear your seatbelt at all times and make sure all passengers do the same. And, don't talk on your cell phone or text while you are driving, for any reason.
Be careful and safe driving!
Your Family at Wocl Leydon