Common Motorcycle Accident Injuries
Last updated Thursday, November 23rd, 2023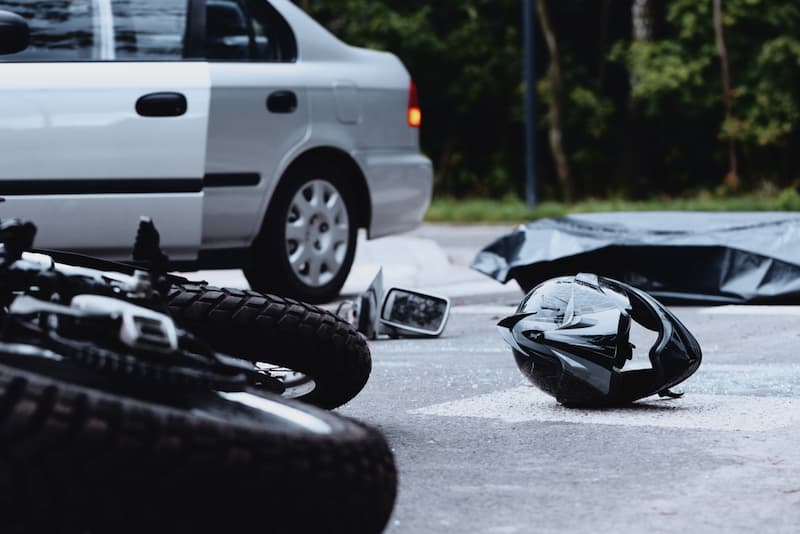 Compared to other vehicle occupants, motorcyclists are extremely vulnerable to the elements, the road, and other vehicles in a crash. As a result, motorcyclists are especially likely to sustain severe and sometimes life-threatening injuries in Bridgeport motorcycle accidents.
If you were injured in a Bridgeport motorcycle accident that was someone else's fault, you may be entitled to compensation. However, the process of recovering the compensation you are owed can be difficult when tight-fisted insurance companies are doing everything they can to protect their bottom lines. That's why it's so important to seek help from a knowledgeable attorney immediately after being injured in a motorcycle crash.
At Wocl Leydon, LLC, our Bridgeport, Connecticut, attorneys have decades of experience handling a variety of motorcycle accident cases. Our team is not afraid to stand up to big insurance companies, and we're prepared to pursue cases all the way through a trial if that's what it takes.
To learn more about how we can help you after a Bridgeport motorcycle crash, contact us today for your free initial consultation.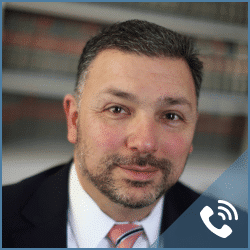 Get Your FREE Case Review,
In Person or Virtually Online
Common Injuries in Bridgeport Motorcycle Crashes
A large percentage of motorcycle crashes result in injuries, ranging from minor to permanently disabling or even deadly. Here are some of the most common injuries our Bridgeport attorneys see in the motorcycle accident cases we handle:
Traumatic brain injuries (TBIs) – this kind of injury are prevalent in motorcycle accidents involving riders who get ejected from their bikes upon impact. TBI can result in permanent brain damage and are a leading cause of death in motorcycle crashes.
Spinal cord injuries – A spinal cord injury occurs when the delicate structure of the spinal cord is compressed or torn. These severe injuries can result in partial or complete paralysis below the injury site.
Back and neck injuries – Back and neck injuries, such as whiplash and herniated discs, can occur upon impact with the road, fixed objects, or other vehicles. These injuries can be painful and may significantly affect quality of life.
Internal injuries – Internal injuries such as ruptured organs and internal bleeding can occur when sharp pieces of glass or metal strike or puncture the body. Internal injuries can lead to deadly blood loss or infection if left unattended.
Bone fractures – Hard impacts with the road or other vehicles can easily dislocate, fracture, or shatter bones. Commonly broken bones include arm and leg bones, ribs, collarbones, and vertebrae.
Road rash and other burns – Road rash is a common and painful type of friction burn that occurs when the skin is scraped across the rough surface of the road. Motorcycle crash victims can also sustain burns from fires, hot surfaces, caustic chemicals, scalding fluids, and steam.
Lower extremity injuries – Injuries to the lower extremities, such as the legs, knees, ankles, and feet, are widespread in motorcycle accidents. The risk of lower extremity injuries is particularly high in broadside collisions in which a vehicle hits a motorcyclist from the side.
Limb loss and amputation – Motorcyclists can suffer traumatic amputations of digits or entire limbs in some collisions. When body parts get pinned, crushed, or twisted in a crash, those parts can be destroyed or removed entirely by shearing forces or loss of blood flow.
Emotional injuries – Whether physical injuries are relatively minor or catastrophic, the trauma of a motorcycle accident can leave victims with overwhelming emotional injuries. Depression, anxiety, and post-traumatic stress disorder (PTSD) are prevalent among accident victims.
Wrongful death – In the most tragic cases, motorcycle accident victims suffer injuries so severe that they ultimately prove fatal. When this occurs, surviving family members may be entitled to compensation from a wrongful death claim.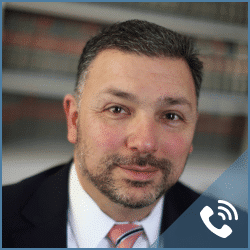 Get Your FREE Case Review,
In Person or Virtually Online
Compensation for Bridgeport Motorcycle Injuries
With a successful claim, you could obtain compensation for the different types of losses you sustain as a result of your Bridgeport motorcycle accident injuries, such as:
Medical expenses from the treatment of your accident-related injuries, such as the costs of ambulance rides, hospital stays, surgeries, doctors' visits, and prescription medications
Lost wages from missed time at work and projected losses in your future earning capacity, if your injuries prevent you from returning to your usual job
Intangible costs of the pain, suffering, and losses in quality of life you endure as a result of the accident and your subsequent injuries
Incidental expenses you incur as a result of the accident, such as the costs of travel to and from medical appointments
Repair or replacement expenses from any damage your motorcycle sustained in the crash
Connecticut's Helmet Law and Other Motorcycle Safety Tips
Until 1976, Connecticut had a universal helmet law, which meant all motorcycle riders and passengers were required to wear helmets at all times when riding. Since then, however, state law has changed to only require helmet use for motorcycle operators and passengers under the age of 18.
The legal team at Wocl Leydon, LLC strongly encourages our motorcycle enthusiast neighbors to wear DOT-approved helmets any time they ride, regardless of age or experience level. According to data from the Centers for Disease Control (CDC), helmets can decrease the risk of crash-related head injuries by 69 percent and reduce the risk of death by 37 percent.
Here are some additional tips that can help you stay safe anytime you ride your motorcycle in Connecticut:
Wear the right gear every time you ride. That means a DOT-approved helmet, protective eyewear, thick riding pants and jacket, and sturdy boots and gloves.
Check the weather forecast before riding. Consider alternative transportation if you expect inclement weather or poor visibility.
Do your best to stay visible. Wear bright or reflective clothing, use turn signals, and avoid other drivers' blind spots.
Obey all relevant traffic rules, follow other vehicles at a safe distance, and keep an eye out for road hazards like spills and potholes.
Inspect your motorcycle regularly to ensure your lights, brakes, tires, and other critical components are in good shape.
Take a motorcycle safety course to brush up on the best ways to respond in unpredictable and dangerous situations.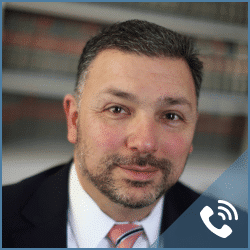 Get Your FREE Case Review,
In Person or Virtually Online
Contact Our Bridgeport Motorcycle Accident Law Firm
At Wocl Leydon, LLC, our Bridgeport motorcycle accident lawyers know how complex motorcycle accident cases can be. Our team has decades of experience fighting against the unfair prejudices and common misunderstandings that make these cases so difficult to win. We are prepared to do everything we can to maximize your compensation.
To learn more about your legal options, contact us today to get started with your free initial case review.