Pulmonary Embolism Diagnosis Errors
Last updated Friday, November 24th, 2023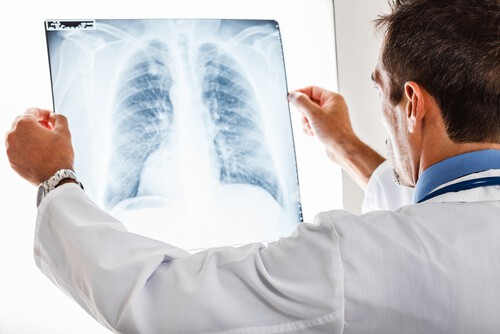 The medical malpractice lawyers of Wocl Leydon, LLC protect the rights and interests of clients who have been harmed by a medical professional's failure to diagnose a pulmonary embolism in time for effective treatment. Contact us in Stamford or Bridgeport to find out whether medical malpractice played a role in your family's loss.
A pulmonary embolism is an interruption of the blood to the lungs due to a clot, bubble, loose cholesterol or other obstruction in the circulation of blood. Deep vein thrombosis secondary to an extended period of immobility is a frequent cause of pulmonary embolism. If the signs of pulmonary embolism are not recognized and treated promptly, death, brain damage or loss of organ function can result.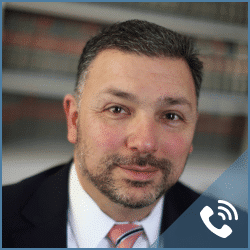 Get Your FREE Case Review,
In Person or Virtually Online
Understanding the Risks of Pulmonary Embolism in Clinical Settings
The symptoms of pulmonary embolism are easy to miss or confuse with those of other illnesses or medical conditions. They include shortness of breath, rapid breathing, chest pain, swelling, coughing, leg pain or dizziness. A diagnosis of pulmonary embolism is often confused with a diagnosis of pneumonia, asthma or even gall bladder problems. Misdiagnosis can also result from the attending physician's failure to consider the symptoms together with certain risk factors known to heighten the likelihood of pulmonary embolism. These risk factors include:
Peripheral edema
Recent surgery
Long periods of immobility
Recent history of leg or lower body trauma
Old age
Pregnancy
Obesity
Thrombophlebitis and other circulatory disorders
The risk of pulmonary embolism is often encountered in emergency medicine, postoperative recovery, extended convalescent care, nursing homes or other situations characterized by immobility or compromised circulation. When the condition is suspected, a physician can test for pulmonary thrombosis with diagnostic tests ranging from chest x-rays or ultrasound to pulmonary angiography.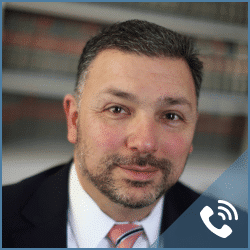 Get Your FREE Case Review,
In Person or Virtually Online
Greenwich Misdiagnosis of Pulmonary Embolism Attorneys
When medical negligence is suspected in a case of pulmonary embolism, your legal team must work with emergency room doctors, primary care physicians, radiologists or other medical professionals qualified to comment on the performance of the doctors who failed to identify the symptoms in time for an effective diagnosis.
In order to present a viable claim for medical malpractice damages, your lawyers must be able to support the claims of negligence with qualified medical opinion to the effect that the failure to protect against the risks represented a departure from recognized standards of care within the specialty and were a cause of the patient's death or injury. At Wocl Leydon, LLC, our experience with the investigation and proof of negligence claims on complex medical facts can represent a significant advantage for our clients.
If your family has been harmed by a doctor's misdiagnosis or failure to diagnose a pulmonary embolism, we can help you understand your rights and options under Connecticut law. For a free consultation with leading medical malpractice attorneys, contact the law firm of Wocl Leydon, LLC in Stamford or Bridgeport.
We represent clients statewide and handle all of our medical malpractice cases on a contingency basis. There are no legal fees to pay unless we win.